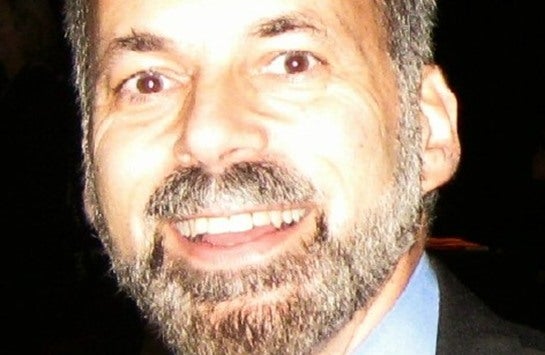 The convergence of the sports world with the field of health and human performance has good upside potential for Olympic sports. High-end estimates of the scale of the global sports industry as of the 2018 winter Olympics were in the $650 billion-to-$700 billion range. By contrast, the Global Wellness Institute presents the size of the global wellness sector, including health foods and therapeutic fitness programs, at five times the amount of organized sports alone.
Health and human performance is also becoming a key topic to win support for future Olympic programmes. The IOC is highlighting research from a partner institution, the 'Active Well Being Initiative' to build support, reminding the public that:
• Treatment of physical inactivity and related chronic disease conditions costs $54 billion each year worldwide;
• The estimated level of preventable deaths from chronic diseases which could be avoided by adequate physical fitness is 1.6 million worldwide every year;
• Obesity levels more than doubled between 1980 and 2014.
Research by the University of Sydney in Australia has highlighted the value of sports regimens for good health. The cornerstone study of 80,000 adults began in 1994, when Sydney began planning for the 2000 Summer Olympics, and concluded 15 years later. The results presented very substantial reductions in the risk of death from any cause when subjects regularly exercised with one of these tested programmes:
• 47-per-cent reductions for players of racket sports – tennis, squash, and badminton;
• 28-per-cent reductions for swimmers;
• 27-per-cent reductions for aerobic exercise participants;
• 15-per-cent reductions for cyclists.
The conditioning of athletic training has other valuable health benefits. Regular exercise improves bone density and reduces the risk of fractures or chronic conditions that weaken bones. Studies at the University of West Australia School of Sport Science demonstrated that regular swimming regimens benefited both the circulatory system and brain functions. The expanding field of sports science continues to find more ways that sports and exercise can improve health.
The physical fitness and public health professions now recognise the scale of the obesity epidemic and the need for physical fitness programmes to help reduce health risks. In 2015, the American College of Cardiology published the results of the first extensive long-term study of health deterioration linked to the obesity epidemic. The study found that 51.5 per cent of a group diagnosed as obese developed serious and potentially fatal health problems over a 20-year period, whereas only 10.6 per cent of a group of healthy normal weight individuals with similar demographics developed serious health problems over the same period.
---
Obese individuals become seriously ill five times more often than people staying in a weight range normal for their size
---
The study documented a crisis that public health and insurance professionals confront daily – obese individuals become seriously ill five times more often than people staying in a weight range normal for their size.
A 2017 survey of Association of Sport Performance Centres (ASPC) members showed extensive development of sport science expertise. Participants whose national Olympic teams ranked in the top 20 at the Rio 2016 Olympics all manage sports medicine and physiotherapy practices. Most also have general practitioners, chiropractors and osteopaths working with the sports medicine team.
Expertise in sports science was also strong. All of the top-20 group respondents engage experts in exercise physiology, sports psychology, video performance analysis and athletic conditioning, while almost all incorporate biomechanics and sports nutrition in their sport sciences programmes. All of the Rio 2016 top-20 tier surveyed provide athletes with sophisticated recovery services.
Integrated sports performance and injury recovery facilities are a valuable addition to the array of choices available to improve human health and performance. The increasing seriousness of some sports-related injuries is an increasing challenge for the Olympic movement. More athletes died from injuries at field hockey matches in the decade from 2005 to 2015 than in the entire 20th century.
The NFL reported that the total of player concussions reported rose from 206 in 2014 to 281 in 2017. The concussion rate in NFL-style tackle football is about 15-per-cent lower than in rugby, considered the most dangerous sport, according to Complete Concussion Management, a network of clinics based in Canada.
---
Sports science is positioned to push back against unfavourable trends in sports safety
---
Sports science is positioned to push back against unfavourable trends in sports safety. A total of 726 injuries were reported in the FIS Alpine skiing World Cup series from Torino 2006 to Sochi 2014. Only 500 athletes compete in a typical season, so the risk of injury is very high.
New airbag technologies designed for skiers are showing promising results. Italian sportswear innovator Dainese adapted airbag-equipped jackets first developed for motorcyclists for ski racers and became the first vendor to win FIS product testing certification in this category. Patented textile technology fine-tunes the safety gear to minimize the risk of injury. Austrian Olympic champion Matthias Meyer demonstrated the product's effectiveness when he crashed in a race in December 2015.
The economies of scale already demonstrated by the Olympics in broadcasting could become an asset in reversing unfavorable trends in sports injuries. ISPO, the world's largest sports equipment exhibition, showcased dozens of promising technological innovations to promote sports safety at its most recent show in 2019. Standouts showed impressive innovations:
• TriEye won the ISPO Gold Award for 2019 with new performance sunglasses incorporating a compact rear view screen in the corner of one lens. This innovation was originally designed for cyclists, but also has excellent potential for applications across the field of health and human performance;
• Uvex is showing how athlete safety technologies can have much wider benefits. Its research and development team engineers both sports safety products for athletes and industrial safety products for manufacturing and construction. Uvex helmets, goggles, clothing, gloves and lightweight running shoes are developed with input from a thousand athletes and regularly improved to combine athletic performance with protection against injuries;
• Flaxta designs helmets and wearable protective clothing which incorporate sensors to measure impacts or concussions and identify impacts which need medical attention. Flaxta sports clothes incorporate meshes of shock absorbers to reduce risk of injury and the firm's goggles incorporate lens technology which enhances the ability to see contrasts. Both of these features can be adapted to uses for workplace safety and public safety.
Collectively, the dozens of sports safety innovators at ISPO demonstrate that many Olympic sports are providing the critical mass to cover the research and development costs of new products that can also improve the health and safety of the general public. The economies of scale which the global scale of the Olympics have created are building a legacy of helping humans everywhere live longer, healthier, and safer lives.