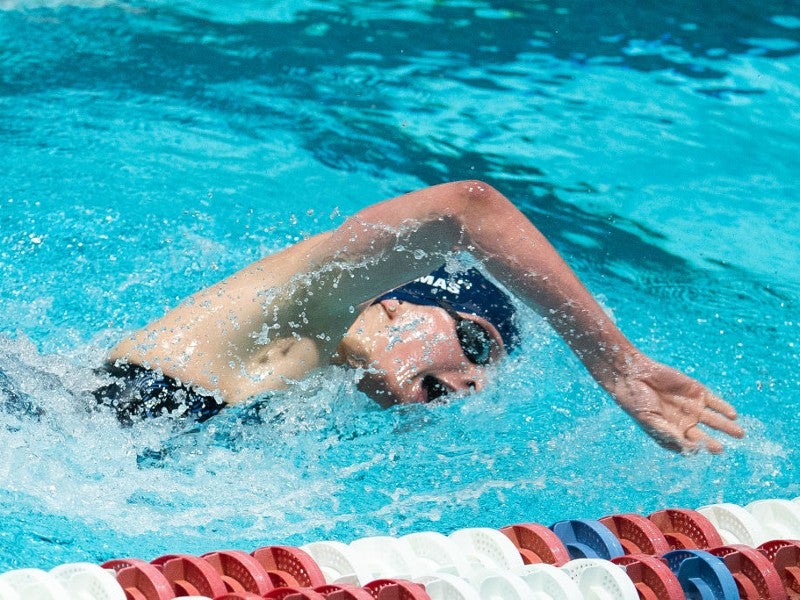 The current set up across global sports is largely categorized along biological lines, mainly dividing competitions into male and female categories. This has been done as a means of encouraging female involvement in sport, creating an environment in which they can flourish and be competitive away from the biological and physiological advantages held by men.
A basic understanding of science identifies areas where men possess such advantages, from higher levels of testosterone, increased muscle mass, stronger bone density and increased heart size to name but a few. This has equated to historical gaps between the two sexes in athletic performance, with faster times at the top level of men's athletics for example.
The current debate does not just focus on the issue of sex, as federations look to regulate their sports by taking a view on gender. Gender is a social construct where sex can be placed on a spectrum, and this is what has caused so much confusion across the sports industry.
There are concrete principles upon which sport currently stands: inclusivity, fairness, and safety. The reality of the current situation is that everyone has a different view on the prioritization of these principles. Those supporting trans-athlete rights clearly put inclusivity above all else, whilst the calls of support for women's sport rally around the priority of creating a fair and level playing field.
Combat or highly physical sports such as boxing and rugby prioritize safety for obvious reasons, with the former of these having long sub-categorized its fights based on weight, as a means of trying to prevent serious physical harm to athletes. Therefore, a debate has been created naturally over inclusivity and protection and neither have an exclusive dominant standing over the other at present.
The IOC has placed the emphasis on individual federations to regulate their own sport, leaving it to the federations to take a stance on this subject. Whatever decision a federation makes, there will inevitably be repercussions with any ruling set to alienate at least one party.
For the IOC, passing on responsibility is a step taken because of the huge differences between the perceived and alleged advantages held by trans-athletes in different sports, as well as the priority order of the three principles previously mentioned. Despite this freedom for individual sports, the IOC has shown its preference in favor of supporting inclusivity based on the wording of its new framework.
The IOC has stated that every athlete should be able to compete without prejudice and that evidential proof would be required in order for a sports federation to successfully implement rules barring trans-athlete involvement. This appears almost to be the reverse position that the IOC takes on drug-use, whereby the emphasis is on an athlete to prove they are clean, as a means of protecting fairness for clean athletes.
Different sporting federations such as FINA and the UCI have already announced conflicting positions on the matter of trans-athlete inclusion in recent weeks, and the split will only continue as more federations announce their positions based on their own findings in the coming weeks and months. The reality of the situation is that there is no one all-encompassing solution that satisfies all parties concerned.
If you allow trans-athlete inclusion, there will be those that call out for devaluing competition and setting back women's sport; whilst the decision to restrict trans-athlete inclusion ensures backlash from those in support of inclusivity. It is this lose-lose situation that has led to so many sports and athletes from taking any sort of stance. Very few athletes have fully come forward in support of either side of the argument because they know it hurts their appearance, marketability and opens them up to abuse.
For a sporting federation, it is hard to see how a stance either way would really affect their marketability or relationships with sponsors; but for individual athletes, an official position could realistically alienate potential sponsors. Both sides of the argument rally against the notion of discrimination, whether that be transphobic or against women, and so everyone is scared about the fall out of any decision/stance taken.
This debate will undoubtedly run for many more years without a suitable solution, with plenty more fallout expected between athletes and communities across different sports. The IOC's lack of leadership in passing the decision onto the federations has seen them reject collective responsibility and ensured the on-going argument for many more years.
What is legal/accepted for a trans-athlete in one sport, will not be for another trans-athlete in another and so both sides of the argument will continue to have a cause to fight against perceived discrimination. An example would be that Lia Thomas could rightfully feel aggrieved that she cannot compete in major women's swimming competitions following FINA's recent ban, whilst powerlifter Laurel Hubbard was able to represent New Zealand at the Tokyo Olympics in 2021.
Hubbard's participation itself highlights the difficulty in regulating and arguing the issue, with weightlifters including Anna Van Bellinghen and Tracey Lambrechs critical of Hubbard's participation, while Charisma Amoe-Tarrant, who qualified in the same category, supported Hubbard's participation.
It is hard to imagine how a trans-athlete, regardless of lowered levels of testosterone, do not hold a sporting advantage over female competitors having gone through puberty. Those in favor of trans-rights will cite how it is impossible to create a balanced field, with genetic and physiological differences being uncontrollable and vastly different anyway between all athletes competing in the same competition, regardless of gender or sex.
Nevertheless, there is a reason why sports split male and female activity at an elite/competitive level. For many years the argument has been centered around how should women's sport should be championed, with it having never received the same level of attention or respect as male sport. That cause has been a long battle which is starting to yield some success and so it hard to move away from a position of championing fairness (marginally) over inclusivity at this stage of the argument. This stance is not something that should be taken across all sports however, with the advantages much more minimal or non-existent in some sports.
For the trans-supporting community, there is no quick or easy answer for doing right by them. A newly created category between male and female would alienate and restrict their opportunities at a competitive level; whilst only limiting their involvement to men's sport would be regressive in modern times and challenge a person's identity and social acceptance.