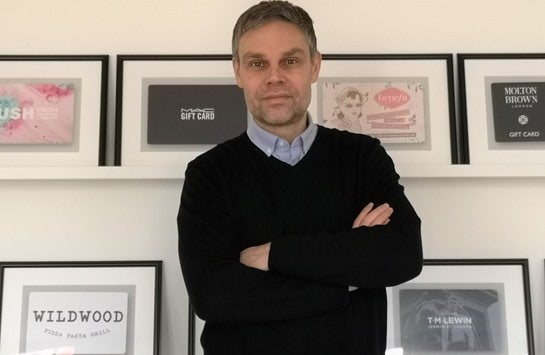 It is easy to forget that football fans are not just supporters, they're customers. That means that in addition to winning games, clubs should be doing more to reward loyal fans.
Many sports stadiums in the UK are in desperate need
of modernisation, particularly when it comes to serving fans. Some clubs with
newer stadiums, like Tottenham Hotspur, have modern facilities, but others need
to go further to provide fans with the perfect game day experience.
Challenges of running a stadium
Running a stadium is inherently complex. Thousands of people turn up at the same time, and staff have to scramble to serve everyone quickly, so they do not miss any of the game. Stadium concessions are overwhelmed by long queues and offer only hurried impersonal service. They often take orders punching them into a physical machine, while cash and card payments are processed separately.
The scale of a stadium sales environment has made
rewarding frequent customers (let alone nice touches like remembering their
regular order) seem impossible. However, modern technology can let stadiums
offer these sorts of services, and even process transactions faster than they
do now. With touch-screen interfaces and integrated payment capacity, some
systems even scan tickets which have been pre-loaded with balance for buying
concessions, saving yet more time.
---
Regular supporters, emotionally invested in the stadium as the hallowed ground their heroes play at, are the heart and soul of a stadium.
---
Loyalty matters
Without loyalty, sports clubs are just venues. Regular supporters, emotionally invested in the stadium as the hallowed ground their heroes play on, are the heart and soul of a stadium. Sunderland is the perfect example of this, as captured by recent Netflix documentary series 'Sunderland 'til I Die'. The heart-warming conclusion of the documentary – spoiler alert – showed droves of fans renewing their season tickets even after the team was relegated once again.
These die-hard fans have certainly earned a bit of special consideration from the club. The costs of covering, for instance, every fifth drink for season ticket-holders is marginal for the club, but it can make a difference to a fan. Alternatively, clubs might prefer to load a virtual free hot drink coupon to the season ticket for a rainy autumn Tuesday evening League Cup game.
Earning points for discounts on merchandise, similarly, is a mutually beneficial application of a loyalty system for both fans and the team. These sorts of loyalty systems are already commonplace at restaurants and retailers, and the technology is now available to roll them out to stadiums on a massive scale. It is time that stadiums thanked their most faithful fans for their loyalty.
A modern stadium
To see what a modern stadium looks like, clubs need only look at the Winnipeg Football Club stadium in Manitoba, Canada. The recent modernisation of IG Field stadium, with a capacity of 33,000, focused on using technology to serve fans quickly and reward loyalty.
The effort included deploying 166 point-of-sale tablet workstations, and 27 hand-held tablets throughout the stadium's concession stands, corporate suites, and VIP lounge. This allows the club to offer amenities such as 'loaded tickets' that include funds for food and drink purchases, so ticket-holders pay at concessions by simply scanning their ticket. The new system uses a fully integrated, cloud-based platform, meaning that staff can work faster and reduce the time that fans spend queueing.
IG Field is also home to Valour FC soccer team, which plays in the Canadian Premier League, and these modernisations will be available to fans from the start of the 2019 season.
An adaptable arena
Across the globe, the Titanium Security Arena in Adelaide, Australia has also been outfitted with the latest point-of-sale technology. The 8,000-seat arena hosts concerts, conventions, expos, and sporting events, and needed a system which could accommodate this variety.
The digital solution makes it simple for staff to tailor workflows to different events and areas such as corporate boxes, which require their prices and menus. The technology has also improved transaction efficiency and speed, providing a better experience for both fans and service staff.
The arena is currently planning their loaded ticket scheme, as well as a loyalty programme to reward season pass holders with unique offers. The technology is ready, so all they need to do is decide the specifics and then it is easy to roll out. In fact, with a single cloud-based system, a multi-purpose arena can offer different custom-designed reward schemes for sports fans, concert-goers, and even expo and conference attendees.
---
Imagine getting £2 ($2.60) to a virtual wallet every time a goal is scored – that would really get the crowd on their feet!
---
Modernising game day
Club-run apps also have a role to play. They should cover all the ways fans can make a purchase, from ordering from their seats to arranging collections from concessions. With the right location settings, they can send real-time promotions. Imagine getting £2 ($2.60) to a virtual wallet every time a goal is scored – that would really get the crowd on their feet! Apps are also much easier to use on the day, meaning they can get back to the game as quickly as possible.
Technology now offers clubs the ability to give back to their fans, while also improving the rate of sales and the bottom line. From shorter queues and loaded tickets to customised reward schemes, it's time for stadiums to give back to the people.
Sportcal