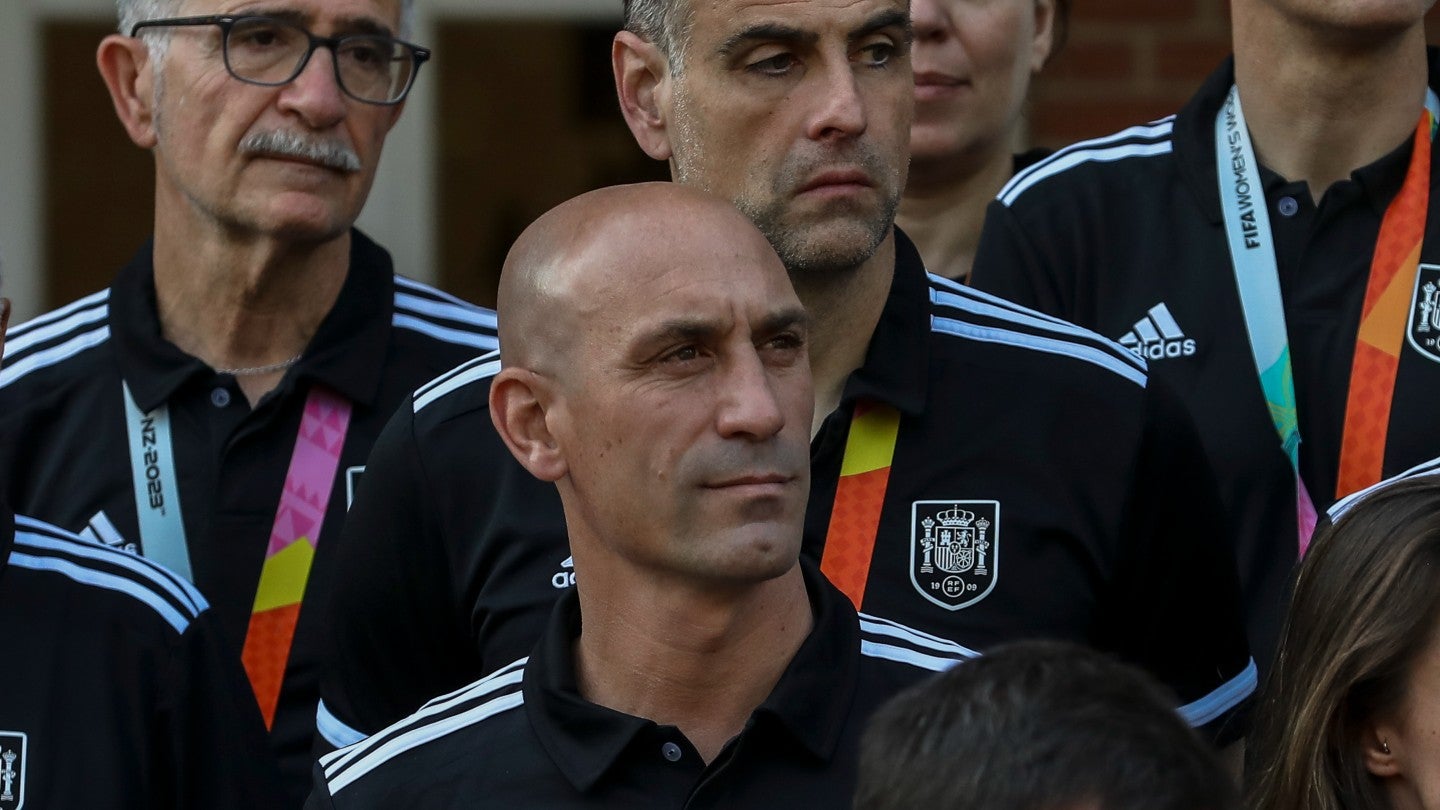 Spain's first World Cup triumph in the women's game has been somewhat overshadowed by the conduct and lack of professionalism of the country's soccer governing federation (RFEF) president, Luis Rubiales (pictured).
Involved in the medal ceremony presentation, Rubiales was clearly overcome with joy at his team's triumph, with a huge smile on his face and a consistent huge embrace to each player who passed by him to collect their medals.
The major talking point, however, came when he evidently crossed the line, in kissing Jennifer Hermoso on the lips. Whilst some have defended his actions as being overly emotional, there is no denying its inappropriateness that somewhat highlights the gender imbalance and the uncomfortable power still being exerted by those with the most at their disposal.
His advance on Hermoso was clearly not consensual, with the player later confirming this, stating that "[she] did not enjoy that". Even the way in which Rubiales embraced other players before and after Hermoso was uncomfortable to watch, with many players lifted off their feet as he gave them a hug, something which would only be likened to intimate embraces of very close individuals.
The reality is that Rubiales likely would never be seen kissing male players in such a manner, regardless of their achievements and this sort of manipulation of power should not be swept under the carpet.
Even the ensuing apology by the RFEF president failed to address the real issues of his actions, perhaps emphasizing the ignorance of many, as he quickly devalued his initial apology by claiming, "We shouldn't pay attention to idiots and stupid people," when speaking about his critics.
How well do you really know your competitors?
Access the most comprehensive Company Profiles on the market, powered by GlobalData. Save hours of research. Gain competitive edge.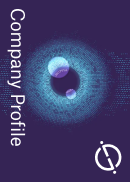 Company Profile – free sample
Thank you!
Your download email will arrive shortly
Not ready to buy yet? Download a free sample
We are confident about the unique quality of our Company Profiles. However, we want you to make the most beneficial decision for your business, so we offer a free sample that you can download by submitting the below form
By GlobalData
It should also be noted that these inappropriate actions come on the back of major issues within the RFEF in relation to the head coach, Jorge Vilda. In October 2022, 15 Spanish players made a formal complaint to the Spanish federation regarding his management style.
This style is described as having built a toxic culture within the squad and having serious negative repercussions on player mental health.
The RFEF has continued to support Vilda, as only three of these 15 complainants were eventually selected for his World Cup-winning squad. The issues around the head coach have clearly not subsided, as he was booed by the crowd when lifting the trophy, while players refused to include him in their post-match celebrations on the pitch. 
The issues linked to women's international soccer are not just limited to the Spanish team, with this World Cup having been plagued by issues and controversy that further illustrate the frustrating obstacles women face in general sports.
Such issues include pay disputes in England, Canada, France, and Nigeria, abuse scandals pertaining to Zambia head coach Bruce Mwape and Haiti Football Federation president Yves Jean-Bart, Zambia players not being provided with essential kit at the start of the tournament, Nike not selling Mary Earps' England goalkeeper shirts, the need for greater research into common ACL injuries which has forced many players out of the World Cup, FIFA feeling short-changed by the tender bids of global broadcasters (with deals only reached in the weeks leading to the tournament), FIFA president Gianni Infantino rarely being seen at the World Cup, against being seen at all men's World Cup matches in 2022, and the backlash over FIFA's decision to announce a tournament partnership with Visit Saudi before terminating the deal upon heavy criticism against Saudi Arabia's attitudes towards women.
These are not minor issues that have unfolded and show how much more needs to be done before the gap between the genders can be successfully bridged. Women are being afforded more opportunities than ever before, but this still does not go far enough, and leading organizations such as FIFA, the RFEF, and Nike need to do more to address existing issues and implement better policies to prevent mistakes like these from happening again.
Women's soccer, and sport in general, is evolving at a fast pace but there needs to be a consistent injection of money and commitment to further improve the standards across the globe.
Standards of play have improved drastically in the past 10 years but there is still more to be done if we are to ever change some persisting attitudes that still exist in society.
The same sexist memes continue to do the rounds on social media and are passed off as 'banter' but in reality, it just inflames negative attitudes towards female sport. Getting more girls involved in sports from a younger age is still the best approach to improving standards and heightening the pool of talent at the top level.
To do this, more time and money must be invested in the cause to rectify the 100+ year head start the development of the men's game has had on the women's. Though women's soccer presently may not generate as much financial interest as the men's game, it behooves a universal commitment to invest more of these profits into the acceleration of the women's journey to equality and greater opportunity.
Women's games need to be more widely visible to attract more fans and create better role models within the sport so that young kids grow up wanting to be the next Lauren James or Mary Earps.
Lessons need to be learned from these controversies, rather than continue to repeat the same mistakes, accepting a half-hearted apology and quickly broken promises.
Despite the negative headlines coming out of the World Cup, there are still plenty of positive signs of progression within the game which offers cause for optimism. The final between England and Spain saw the BBC claim a 12 million peak audience in the UK, up to 14.4 million when you combine ITV numbers, with the pair having shared the national broadcast rights.
The BBC broadcast made it the second most-watched TV program of the year so far in 2023, behind only the coronation of King Charles III. This continues a positive broadcasting appeal of the sport, after the England team achieved a peak audience of 17.4 million in 2022 during their triumph in the European Championships final against Germany.
In Spain, the final was watched by an average audience of 5.6 million, peaking at 7.4 million. The appetite for viewer consumption was best displayed in China where the national team's group stage loss to England was viewed by 53.9 million fans.
The overall tournament attendance fell just short of 2 million fans (1,978,274), hitting a tournament average of 30,911 per game. These numbers show a huge attendance increase of 846,512 fans, meaning an average increase of 9,146 per match.
The greater depth of competition in 2023 should also be noted, with a new winner being crowned and some surprise results in the group stages, with South Africa, Nigeria, Morocco, Colombia, and Jamaica all advancing, whilst Germany and Brazil failed to progress.
The gap between the biggest and smallest teams appeared much smaller, with the Netherlands' 7-0 defeat of Vietnam the largest gap between teams, compared to 13-0 in favor of the Americans against Thailand in 2019. Some 59.38% of all games were decided by a single goal or fewer, up from the 55.77% seen in 2019, with the average goal match difference down at 1.8.
The difficulty now facing women's soccer is expanding the global international interest into strong domestic support. Sports like rugby union in the UK have long struggled to convert hugely popular international fans into sustained domestic club fans, highlighting just how difficult the task ahead is for women's soccer, with these challenges having long been faced by all sports, both male and female.
The appetite for international games is already in a strong place in the women's game but the true legacy and impact of the tournament now needs to be more widespread at domestic levels such as the English Women's Super League, Spain's Liga F, and Germany's Frauen-Bundesliga.  
Image: Pablo Blazquez Dominguez/Getty Images