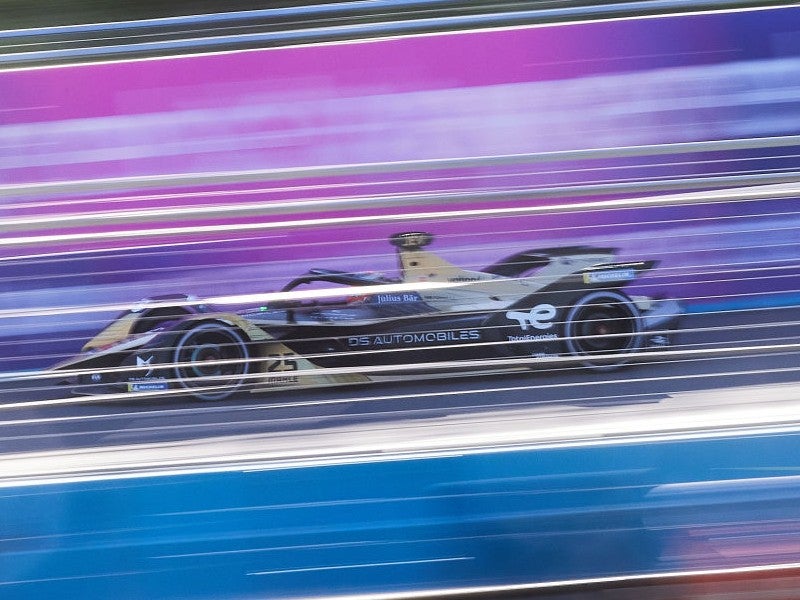 Over the last five years, we've seen sports improve their understanding and analysis of their commercial rights. The best no longer merely rely on a rising market. Instead, they prepare for media and sponsorship rights sales in the same way that bidders do – with detailed analysis of their value, how they can maximize what they bring to buyers, and how best to run a competitive process. Many still don't, though.
But even the best are not doing as well as they could. Media and sponsorship are intimately linked, yet most sports have different people and different departments dealing with them. They need to be considered together, not in silos.
Formula E has been one example of a rightsholder that has successfully identified the balance to be had when developing broadcast strategies but, even once this has been done, rightsholders still have some way to go before they can truly maximize their offering.
The balance between sponsorship and broadcast rights is not a zero-sum game – each can be utilized to the benefit of the other.
So what does this mean, and what should sports be doing?
1: Understand your value
Media – strike the right balance between pay-TV, free-to-air, and over-the-top
Over the last twenty years, as pay-TV values grew seemingly inexorably, most sports (or at least those without protected free-to-air status) made the decision to take the larger cheque. But what was the tradeoff in terms of lost commercial revenue? And now, with pay-TV revenues flat or falling and free-to-air looking more attractive, what is the 'right' level of free-to-air that gives sponsors a meaningful level of exposure but that doesn't undermine the pay-TV subscriber base?
For developing sports, it is crucial to make the move between free-to-air and pay-TV at the right time to reflect the need for exposure in the earlier stages of development.
More recently, over-the-top streaming acts as a third option for rightsholders. A sport-specific offering can superserve their superfans, develop direct engagement or create a successful backstop alternative when negotiating deals with broadcasters. These three options are of course not either/or but can often be successfully deployed together as part of a hybrid strategy.
Sponsorship rights are often crudely valued in terms of media equivalence
Media equivalency tends to be over-relied upon when valuing sponsorship rights. While it can be useful in comparing the levels of brand exposure delivered by different properties, it lacks transparency, does not tie back to transaction prices, and does not offer a holistic view of pricing. Sponsorships are more than just brand visibility. Each partnership is unique and builds value beyond brand exposure. This includes the intellectual property value of the association with and endorsement from the rightsholder. Using more advanced and bespoke methodologies allows the exposure component of value to be understood as part of the wider broadcast strategy and separately from other drivers of sponsorship value.
2: Sponsorship and broadcast rights must be considered in tandem
Maximizing the value of broadcast rights is not always a priority for sports in a relatively early growth phase. Formula E has successfully recognized this, with chief executive Jamie Reigle announcing that, at this stage of its growth, maximizing exposure is more important than monetizing its media rights. Expanding the race calendar while seeking free-to-air exposure is crucial to the series' long-term ambitions. At this stage, sponsorship is by far their largest form of revenue.
Meanwhile, we are seeing rightsholders such as the British Basketball League, which is currently exclusively behind a paywall, seeking free-to-air TV coverage in recognition of the risks of a pure pay-TV strategy. For a league looking to grow its footprint, the rights income generated from pay-TV alone is unlikely to be the best strategy as this fails to generate the exposure necessary to attract new audiences and sponsors alike. The BBL Player platform goes some way to improving this but is unlikely to bring in any new audiences.
Hybrid media strategies are often the value-maximizing strategy for media and sponsorship
Broadcasters are increasingly recognizing that they do not require full exclusivity to successfully monetize their rights and, as such, there is increasing flexibility for rightsholders. The most successful strategy across platforms is not always clear – how do rightsholders make the most of this?
A successful media strategy needs to take all these elements into consideration. This kind of hybrid strategy is becoming more commonplace. In the last year, we have seen the Women's Super League and England and Wales Cricket Board's The Hundred secure distribution with both the BBC and Sky.
For new properties, this exposure is crucial to generating interest, while for more established ones it can significantly boost the value of any sponsorship deals. The BBC (or other free-to-air broadcasters) can offer an introduction to a wider fanbase, while Sky can cover more matches and provide more depth.
For established properties that are still seeking to grow, Premiership Rugby's deal with ITV demonstrates the benefits that exist even for more mature sports. The first match of this deal broke viewing records for a Premiership match, peaking at 750,000 viewers. But rightsholders need to analyze the complex tradeoffs and be able to present them as beneficial to each party.
Digital is becoming an increasingly important part of the mix
A rightsholder-owned over-the-top platform is an increasingly viable option due to its appeal as an affordable alternative to pay-TV packages. It is not the case that a rightsholder over-the-top platform alone is the best way to reach fans. Instead, it is best utilized in three different scenarios: to superserve superfans who are keen to consume all available content, to reach markets where no broadcast deal is in place, and as a viable threat to encourage higher bids when negotiating with broadcasters.
Sponsorship activation can be greatly enhanced through over-the-top offerings. A more personalized experience is ideal for sponsors, while users can also be directed towards buying opportunities (e.g. betting/merchandise/tickets). Moving beyond the realms of traditional broadcasters enables rightsholders to transform their interactions with their audiences. This is crucial at a time when reaching 'Gen Z' is becoming a central target for developing a sport's popularity.
LaLiga's 'Casters' sessions on Twitch offered alternative commentary to live matches. Of course, live visual rights were not covered on the platform, but it still succeeded in attracting 4.8 million viewers over the first nine matches that used this format. Content such as this has never been shown by traditional broadcasters, but a white-label over-the-top platform could provide a bespoke experience for all types of viewers.
3. Rightsholders must consider the needs of teams/players within their organizations
When making strategic decisions, it is important for rightsholders to consider the wider impact their decisions may have. Players, teams, and fans are growing in influence – unpopular moves can be damning. The public perception surrounding last year's speculated move behind the paywall for the Six Nations was certainly taken into consideration when renewing their broadcast deals, while the European Super League was a non-starter as public outcry stopped it in its tracks.
Teams must also be taken into consideration. In Formula 1, for example, central media revenues of around $800 million go hand in hand with sponsorship revenues of around $350 million. But the 10 teams also generate their own sponsor revenues of around $700 million. Any decision to move behind a paywall, as has happened in certain markets, should consider the impact on the ecosystem as a whole.
When rightsholders make the decision to put more of their content behind a paywall, additional efforts must be made to ensure audiences are not harmed. An example of this is the Drive to Survive series, which has been so important to increasing Formula 1's popularity despite an increasing focus on pay-TV broadcasting. Without initiatives such as this rightsholders can quickly see their popularity dwindle.
There is no 'one-size-fits-all' approach; strategic commercial decisions must be made on a sport-by-sport basis
The best sponsor partnerships are inherently bespoke between a rightsholder and a brand, with the mutual benefits derived from the unique partnership between the two. A lower reach sport benefits from endemic sponsors who utilize a more targeted and well-aligned audience. This makes a move behind a paywall less detrimental to their overall commercial position as their intended audience is likely to follow the sport on whichever platform it is being shown on. For sponsors of the World Endurance Championship – official fuel partner (TotalEnergies) and official lubricant partner (Motul) – free-to-air exposure is less of a priority due to their narrow target audience.
Sports that attract a wider demographic could benefit from the additional reach that free-to-air platforms offer and may indeed see a more detrimental impact on sponsorship revenues from going behind the paywall. Formula 1 has global partners such as DHL, Emirates, and Heineken which would benefit greatly from the exposure of free-to-air. The global reach of Formula 1 makes them suitable partners for such large corporations. This underpins their broadcast strategy whereby in most markets a few races are made available on free-to-air with the rest shown on pay-TV.
Applying these three lessons is key to future success
At Oliver & Ohlbaum and Turnstile, we have best-in-class methodologies for understanding the value of commercial rights and how best to package them. And we're increasingly applying them together. In football, rugby, cricket, and a host of other sports, across the world, rightsholders are asking us what a holistic approach to commercial strategy looks like. In today's market, sports that don't do this risk being left behind.