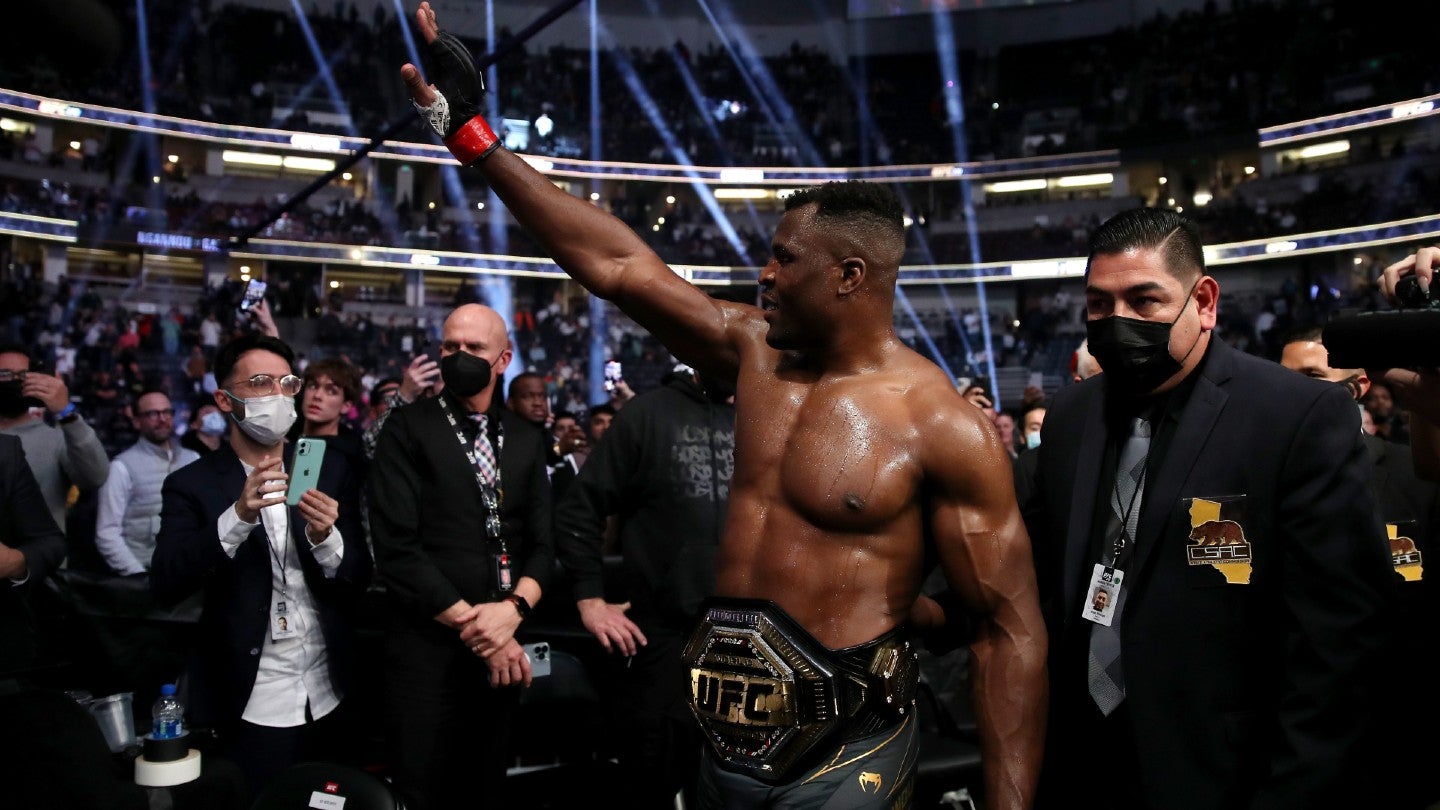 UFC's growth in the 30 years since it held its first event has been extraordinary, particularly given the relatively new nature of the sport and the huge popularity of boxing. The promotion has grown significantly through smart management and its inherently unpredictable and dynamic style, with upsets occurring frequently.
The UFC 1 event was an unexpected hit as it featured fighters from drastically different weight classes and limited rule sets due to the new nature of the fights. The initial success essentially led to the spinoff for a new sport and UFC held several events over the coming years, while tightening up the rule sets to professional it.
However, the sport's growth was somewhat hindered by controversy over its brutal and violent nature, with politicians including John McCain lobbying for it to be banned.
In 2000, faced with bankruptcy, Station Casinos executives Frank and Lorenzo Fertitta and their business partner Dana White bought UFC for $2 million and created Zuffa, LLC as the parent entity that controls the promotion.
UFC began a slow and somewhat turbulent turnaround thanks to much-improved advertising, corporate sponsorships, and home video and DVD releases of events.
The creation of reality series The Ultimate Fighter, which saw upcoming MMA fighters competing for six-figure UFC contracts was a significant turning point for the organization. The Ultimate Fighter 1 ended with an epic showdown between light heavyweights Forrest Griffin and Stephen Bonnar.
The impressive TV ratings led to White later admitting that the fight essentially saved UFC. Pay-per-view (PPV) numbers subsequently exploded and UFC was no longer in financial trouble, with the company experiencing significant growth and popularity over the following decade and beyond.
UFC's success has seen a strong expansion into international territories. While some countries have been slow to legalize MMA as a sport due to its violent nature, more territories are embracing it every year and many of UFC's champions come from outside the US.
At one point in 2022, three UFC champions were either African or of African descent, one of which was heavyweight phenomenon Francis Ngannou.
While Ngannou was criticized earlier in his career for being reliant on his punching power and not developing other skills such as wrestling and grappling, he has answered these critics with impressive title defenses against skilled wrestlers Stipe Miocic and Cyril Gane.
Ngannou's evolution as a fighter has seen him gain a large following amongst the MMA community, many of whom were in shock when it was announced that he had been unable to agree terms on a UFC contract renewal.
In a subsequent interview, Ngannou revealed that he had made demands to White including guaranteed health insurance for every fighter, sponsorship opportunities, and the requirement of a fighter advocate present for all contract negotiations.
When these terms were denied, Ngannou departed, making him the first reigning champion to leave UFC since BJ Penn in 2004.
White has been widely criticized in recent years, with many fighters publicly stating that they are severely underpaid given the danger they put themselves in when they compete. While White's management has obviously morphed the sport into a huge success, this seems to have come at the cost of the fighters themselves.
Some of the lower-ranked fighters in the divisions have maintained other jobs to support themselves. For a company that comfortably posts millions in revenue, there should be no excuse for UFC when it comes to looking after its athletes.
White's management style seems to be a classic case of penny-pinching and exploiting fighters' health so that higher-ups can ultimately make more money.
Ngannou's departure is a strong statement, given that he could have become one of the highest-paid fighters in UFC history. Instead, his departure indicates that money may not be his motivating factor.
While UFC will continue to make significant money, these conversations will likely continue in the coming years.
For any kind of change to occur, high-profile fighters would have to speak out publicly against UFC, which some may be hesitant to do to avoid missing out on big paydays.
UFC fighters are stuck in limbo, but if change does occur, Ngannou will be looked at as the first domino.
Image: Katelyn Mulcahy/Getty Images