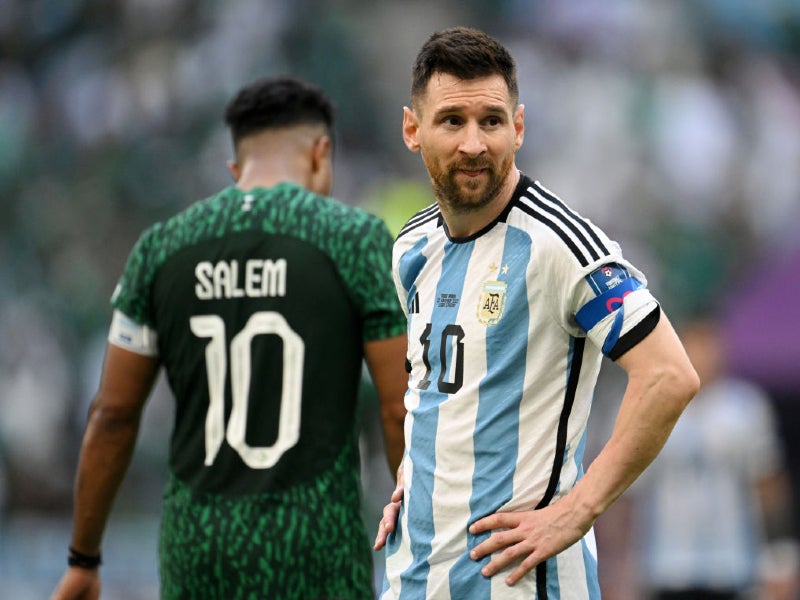 "We're going to go out there and lift the trophy, we're going to take it home to Argentina and enjoy it with our family, friends, with everyone that has supported Argentina … Coincidences don't exist. This tournament had to be played in Argentina, and do you know why? Because God brought it here so we win here in the Maracana for all of us. So, let's go out there with confidence, with cool heads, and let's win this trophy. Come on boys!"
Those were the words Lionel Messi used to inspire his teammates ahead of the Copa America Final in 2021 and saw Messi finally lift continental honors with his beloved country. He and Argentina are the sentimental choice to win what looks to be Messi's final World Cup in Qatar, a World Cup beset by controversy amid claims around human rights abuse and treatment of women and minorities.
With the next World Cup taking place in the United States, Canada, and Mexico, the hosting contenders for the 2030 tournament are starting to emerge, with Messi and Luis Suarez confirming the intention of Argentina and Uruguay, alongside Chile and Paraguay, to bid for the centenary World Cup, the first tournament having taking place in Uruguay in 2030. If Messi were to win the World Cup in 2022 and play a role in a winning bid for 2030, his legacy as Maradona's equal would be cemented.
It is curious, then, as to why Messi may potentially also be the face of a rival bid. It is expected that Morocco, Greece, and Saudi Arabia will also bid to host the 2030 World Cup, and as Saudi Arabia's tourism ambassador, Messi will likely be used in some capacity to promote the bid given the vast sum of money he has agreed to take from the Saudi government in exchange for his association. According to The Athletic, this could be as high as $25 million annually – a vast sum of money and one for which the Saudi government would expect a return.
Saudi Arabia is looking to diversify its economy via its Vision 2030 plan, a "unique transformative economic and social reform blueprint that is opening Saudi Arabia up to the world," with one focus being on sports. Already, it has hosted events as diverse as F1 races, world championship boxing matches, the Saudi-backed LIV Golf tour, and WWE wrestling.
While using sports to build a presence in the world is nothing new, the issue with the Saudi bid, much like the Qatari one, is to do with human rights. There have been many stories in recent years that have made the general public far more aware of some of the injustices perpetrated by the Saudi regime, and signing Messi as a tourism ambassador attempts to deflect those questions and present a more welcoming image to the public at large.
For the Saudi government, sportswashing is a means of changing their international image, but for Messi the issue is much more complex. Becoming the face of a regime with a questionable human rights record will largely have come down to money, and Messi is already associated with Qatar through his $30-million-a-year deal with Paris Saint-Germain. While many will defend him by saying he cannot influence governments to change their ways, Messi is a goodwill ambassador for UNICEF, an organization that has directly criticized Saudi Arabia in recent years.
With Messi entering the twilight of his career, some will argue that he should cash in on his fame while he is able to, but with just under $50 million a year in personal endorsements on top of his lucrative salary with Paris Saint-Germain and a career's worth of salary and endorsements, does Messi need the money? Many would argue that he doesn't and that by taking Qatari and Saudi cash, he risks tarnishing his sporting legacy – one in which he is widely regarded as the greatest player of all time. After all, he isn't the sentimental choice to win the 2022 World Cup for no reason.
Image: Matthias Hangst/Getty Images