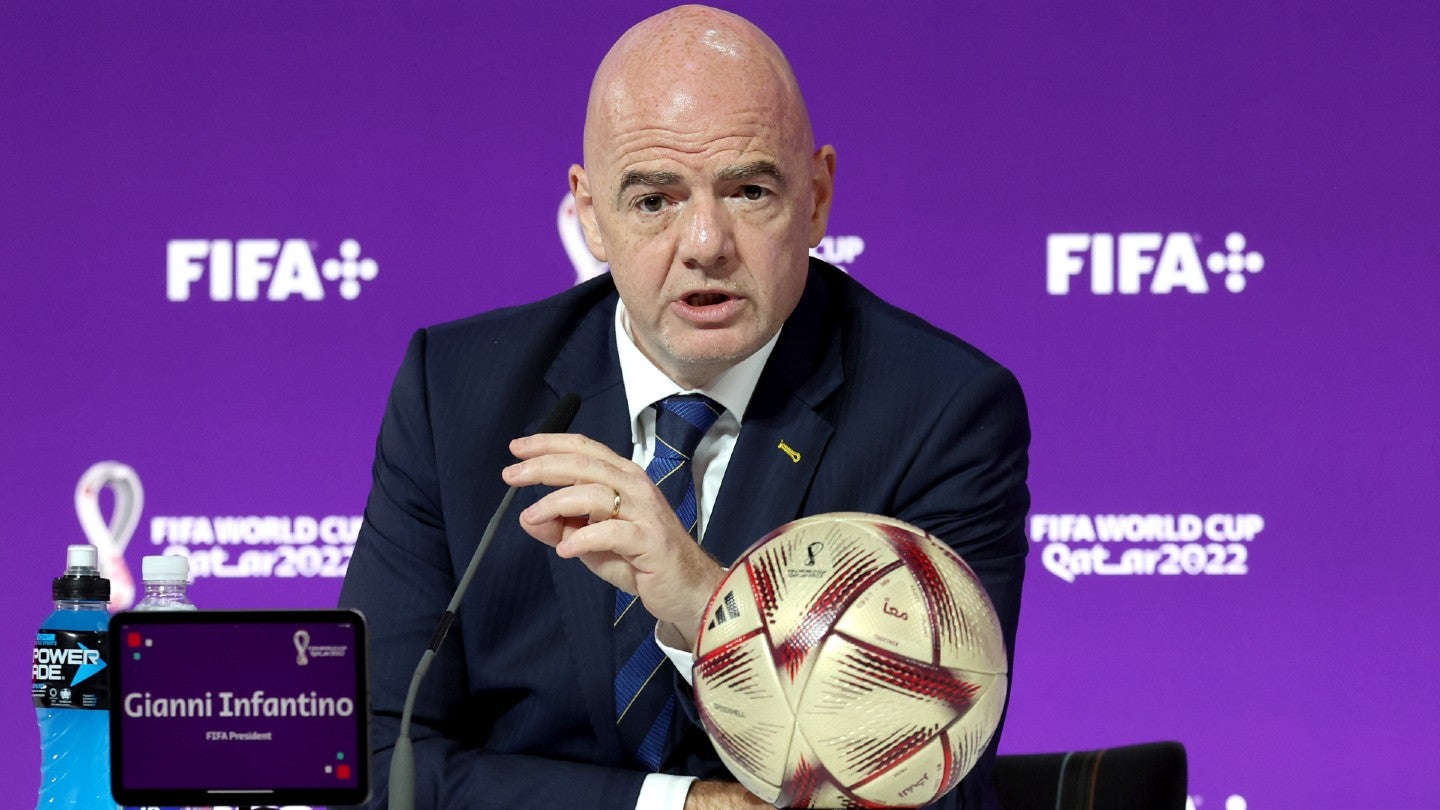 The FIFA Club World Cup is an annual tournament comprising the winners of each confederation's continental club competitions. It includes a team from Europe, Asia, South America, North America, Africa, Oceania, and a host nation representative.
The tournament was first held in 2000, utilizing a group stage format with eight teams, before proceeding to the knockout phases with two clubs qualifying from each group. The current knockout format was first introduced in 2005, where the first round is a play-off match between the hosts and Oceania champions.
The second round features the play-off winner, along with the African, Asian, and North American club winners. The semi-finals are where the UEFA Champions League and CONMEBOL Copa Libertadores winners enter the fray.
In 2019, FIFA confirmed plans for a new look Club World Cup to be staged in China in 2021, with 24 teams competing for the 'world champions' tag.
This would have featured eight teams from Europe, six from South America, three each from North America, Asia, and Africa, and one from Oceania. However, the proposed competition was canceled due to the COVID-19 pandemic.
FIFA's new revised format, the brainchild of Infantino, will now include 32 teams, making the competition similar to the iconic FIFA World Cup.
The new edition of the tournament will take place in June 2025 and occur every four years, with the FIFA president declaring that the best teams in the world will be invited to participate. The granular details of the tournament and the qualification process, however, are yet to be publicized.
According to Forbes, club rankings and recent success within continental competitions could play a significant role in qualification. Up to 12 European clubs could feature, along with seven or eight from South America, four each from Asia, Africa, and North America, and just one from Oceania.
Does this new format benefit soccer?
The new format appears very similar to how a World Cup is structured. Therefore, the tournament will last around four weeks with clubs potentially playing up to seven matches within this period. This is likely to clash with domestic leagues around the world, with the current scheduling already compact.
Additional fixture congestion will only increase the risk of player injuries and worsen player welfare in the process, which will negatively impact the general competitive balance. However, as it will only feature quadrennially, the tournament will not be burdening the international calendar, Infantino claims.
Another concern is whether fans will be interested in such a competition, as the Club World Cup for many in Europe falls well below a domestic league title or a Champions League trophy in terms of importance.
The Club World Cup is unlikely to offer the same level of entertainment as a World Cup, especially when big clubs and lesser teams face off. Real Madrid vs Al Hilal will not generate the same amount of interest and viewership as Spain vs Saudi Arabia, for example.
This would be especially evident in Europe, with many fans likely to still be more interested in UEFA club competitions. Therefore, selling such a concept to fans, clubs, and players may not be as straightforward as FIFA is anticipating.
Despite these concerns, the new Club World Cup could provide teams and players from continents outside of Europe a platform to showcase their talent on the world stage and make a name for themselves.
The potential viewership and worldwide recognition would translate into financial gains for such clubs in lesser leagues and contribute to making world soccer more competitive, as well as aiding in development and giving players a stronger platform than the current format does.
Whilst the idea of a Club World Cup may seem fascinating, many fans and ex-professionals have voiced their concerns about the impacts on player welfare and the trouble of fixture congestion.
The main idea behind FIFA's new format is financial gain, as the World Cup is currently the only competition for which it generates huge income.
Therefore, this is an opportunity to delve further into club soccer and market its tournament as another 'World Cup' to potentially rival UEFA's Champions League, which has dominated the club scene for decades.
Image: Alex Pantling/Getty Images