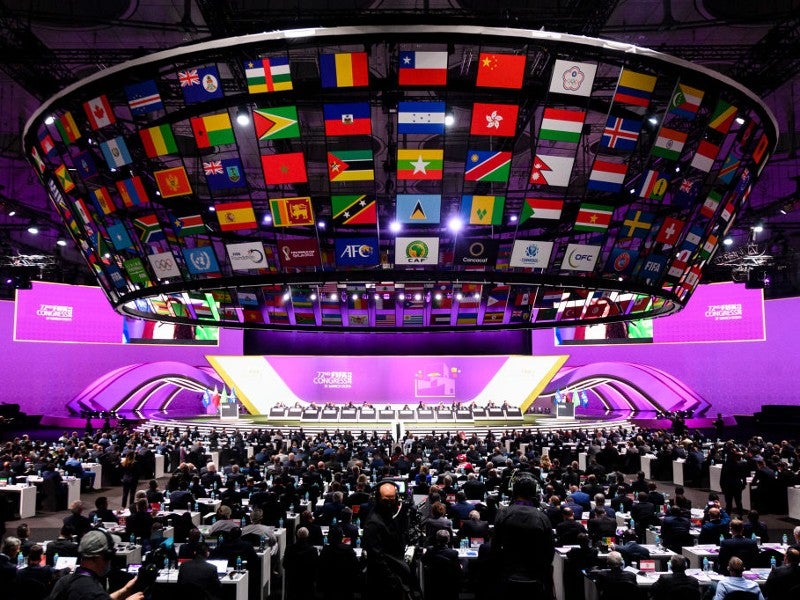 In April 2022 soccer's world governing body joined the digital age and announced the launch of FIFA+, an over-the-top (OTT) streaming platform which has been made available for free to soccer fans the world over via web sign in as well as through Android and iOS mobile apps. The ad-supported service is being promoted by FIFA as way for fans to watch live coverage of certain games as well as other ancillary content such as documentaries going to direct-to-consumer (D2C) and providing access to FIFA's extensive soccer library.
While long mooted, the FIFA+ platform will now launch in June 2022, some 6 months ahead of the next FIFA World Cup taking place in Qatar. That FIFA is making this move now ahead of their showpiece event highlights just how fragmented the broadcast ecosystem is becoming and how the need for 'engagement' is driving all commercial conversations. FIFA attract huge revenues and visibility for their showpiece event but the challenge for soccer's governing body lies in making sure their partners are able to maximise their investment between tournaments.
As shown by the Super League proposal, clubs now wield huge power and the danger to international soccer is significant, given how rarely national teams feature in the 24-hour news cycle. While this crescendo reaches a fever pitch every four years, stirring national pride, for many the day to day of club football has taken precedent meaning FIFA has a much harder time in gaining the crucial penetration it needs.
According to the governing body, 'FIFA+ will be streaming the equivalent of 40,000 live games per year from 100 Member Associations across all six confederations, including 11,000 women's matches' by the end of 2022. In certain instances, this will feature games that have no traditional broadcast footprint, while potentially giving women's soccer a much larger global platform. It is this platform that FIFA hopes will provide a unique offering with the explosion in popularity of women's soccer acting as a catalyst for soccer fans to use the OTT platform.
The advantage FIFA has is the global popularity of soccer, considered by many to be the world's most popular sport. The ancillary content FIFA is looking to provide on the platform, from documentaries to lifestyle programmes aimed at younger fans will offer further value to brand partners who currently only get exposure across a limited period of time.
However, governing bodies have attempted to go D2C previously without much success. The International Olympic Committee launched the Olympic Channel almost six years ago but seemingly have not achieved any sort of cut through in the territories where the channel is available, despite looking to drive further engagement by telling athlete stories while the International Cricket Council (ICC) and International Basketball Federation (FIBA) have all gone the D2C route as well.
While FIFA is dealing with personalities that are far more known than other athletes, the fact remains that fans will have to be committed to tune in to content that simply isn't live sport. To this end, FIFA will be looking at partnerships as well as buying content to keep appealing to new and existing fans alike. While no log in will be required to access content, registering for the service will allow users to personalize and therefore provide FIFA with a vast treasure trove of data to entice new partners in an ever more digital world.
While the likes of 'Drive to Survive' have brought new fans to F1, this has been broadcast on a platform that many people already had access to via Netflix and was part of an overall entertainment offering targeted to entice new fans in a specific market (the United States), FIFA+ is a free service looking to exploit a huge library of footage. Where FIFA+ will be able to differentiate itself is via ecommerce, with fans able to buy tickets for the governing body's tournaments as well as a marketplace for licensed merchandise.
FIFA+ offers FIFA a chance to engage with soccer fans in a much more direct way than ever before. Usually done via broadcast partners during as World Cup, FIFA tournaments such as the Club World Cup and women's football should see their opportunities for engagement maximized through the launch of the service. Women's soccer will be hoping that FIFA+ provides a platform for the game that otherwise would not be available to fans of the sport, while FIFA itself will be hoping that the platform provides the governing body with the means to reach fans in new markets and new territories. While it
remains to be seen how successful the platform will become, FIFA is coming for an audience it knows is there in the hopes of giving its properties, partners, and federations the biggest possible reach.