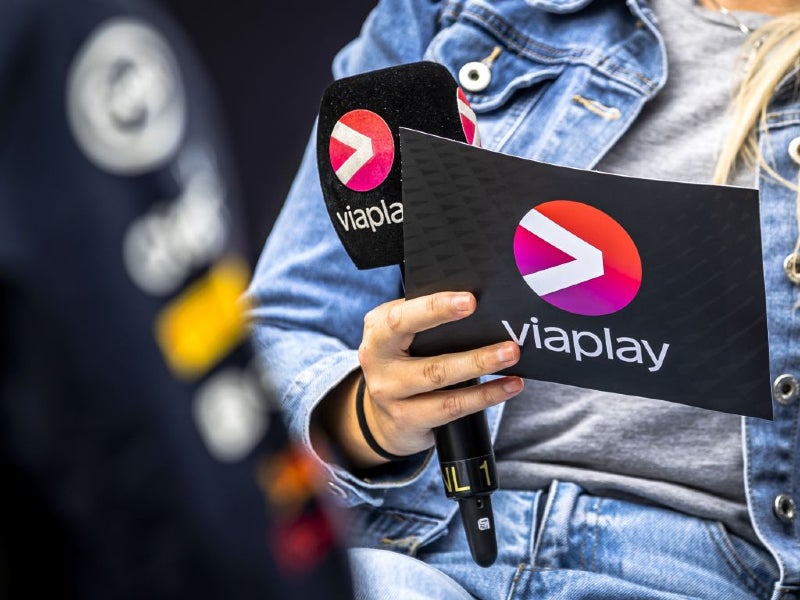 When Viaplay Group acquired sports broadcaster Premier Sports four months after BT Group and Warner Bros Discovery agreed to form a new premium sports joint venture, it meant further consolidation of the UK sports broadcasting landscape. But is this beneficial for rights holders and sports consumers?
In September 2021, Viaplay Group, formerly Nordic Entertainment Group (NENT), announced that its Viaplay streaming service to which it has rebranded its group name will launch in the UK in the second half of 2022. The company declared that, at launch, Viaplay will primarily be an entertainment platform, with Nordic originals the cornerstone of the streamer's international offering. Additionally, Viaplay stated that selected sports rights may be acquired for some of the new European territories.
At the time of the announcement, there were already six major subscription-based players in the UK sports broadcasting sector – Sky Sports, BT Sport, Eurosport, Premier Sports, Amazon Prime Video, and DAZN. The sector had also recently seen the launch of Eleven Sports, the global sports broadcaster, in August 2018 and its subsequent collapse in 2019. It had been the streaming service with rights to major European soccer leagues including Spain's LaLiga and Italy's Serie A and other major sports such as UFC, but it was unable to secure any broadcast deals to appear on linear TV and failed to attract enough subscribers.
Despite the large number of players, the sports broadcasting sector has seen the value of sports rights plateau or decline in recent years for numerous sports. English soccer's Premier League saw the annual value of its TV sports rights drop by about 6% in deals struck in 2018 for the three years from 2019, Premiership Rugby saw its sports rights fall by 8.3%, and rugby league's Super League saw its rights plunge by over 32%. The value of sports rights has been affected by the reduced competition between the two largest players – Sky Sports and BT Sport – after they agreed cross supply of TV channels in 2017. The other players, unable or unwilling to compete, are picking up smaller sports properties. Additionally, changes in sports schedules during the Covid-19 pandemic and its financial impact have seen various broadcasters renegotiate existing contracts or sign new deals at reduced fees.

Furthermore, the sports broadcasting sector is affected by the same behavioral and technological shifts in the wider media landscape, such as declining audiences for linear TV, falling advertising revenues, stagnating pay-TV subscriptions, and a shift to streaming services against traditional broadcasting. For example, younger consumers are more likely to watch free sports coverage on social media and streaming platforms rather than linear TV, while streaming services face the challenge of persuading older ones to subscribe in greater numbers.
Therefore, with a large number of subscription-based sports broadcasters, reduced competition between the two largest operators, other players unable or unwilling to compete on price, and behavioral and technological shifts in the wider media landscape, the sports broadcasting sector was ripe for consolidation. Consolidation of media and sports broadcasters should achieve greater efficiencies, improve competitive and financial positioning, and therefore the ability to invest in sports rights, which should complement the other content, and improve the overall service offering.
For rightsholders, the existing sports broadcasters being owned by large media and technology companies (in Comcast, Warner Bros Discovery, Viaplay Group, and Amazon) and the need for premium and exclusive content to attract subscribers to their pay-TV platforms/channels and streaming services should bring about intense competition for sports rights, especially premium international sports and domestic leagues, in the foreseeable future. This should result in increased rights fees for rightsholders.
Furthermore, the sports broadcasting sector could become even more competitive in the future if US media conglomerates The Walt Disney Company and Paramount Global, who operate streaming services Disney+ and Paramount+ in the UK, plan to add live sport to their platforms.
Consumers, now faced with a growing cost-of-living crisis and looking to cancel pay-TV and streaming service subscriptions, will have fewer subscription options in the sports broadcasting sector, but enough choice between operators, with stronger and deeper sports portfolios with the benefits of competition improving quality and hopefully keeping prices low.
Image: ANP/Getty Images