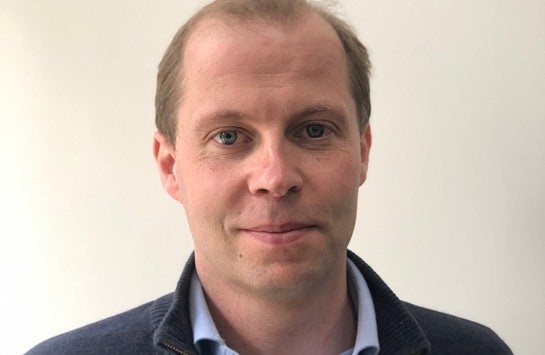 Many sub-sectors of established
investment areas have experienced the rite of passage of moving from being
misunderstood and perceived as risky to mainstream and attractive.
There isn't one single moment when sentiment transforms, rather gradual positive momentum until suddenly – the penny drops with investors.
ESports is an oft-confused
subsector within sports, but it might finally be coming of age.
It is necessary first to
distinguish between eSports and gaming, as the two are frequently confused.
ESports is competitive gaming between established professionals (individuals or teams) in an organised format (league or tournament) which drives viewership and 'fandom' by an engaged and passionate fanbase. Gaming involves amateur participation by enthusiasts in their favourite games.
The size and popularity of the eSports
market and audience should not be underestimated:
• In USA, the 2018 League of Legends World Finals recorded 97 million unique viewers, which was only slightly less than the 2018 Super Bowl at 101 million viewers.
• Global audiences for eSports exceed those of both the National Hockey League and Major League Baseball.
• Newzoo, a leading global provider of games and eSports analytics, forecasts that eSports revenues will exceed $1 billion in 2019, $1.8 billion by 2022. And according to Fact.MR, a global market intelligence company, eSports revenues will reach $6 billion by 2028.
So, what are the positive signs for potential investors? There are several, including: staggering participation rates which extend offline too; the growing interest of global sporting franchises which in turn drives greater interest levels; momentum in fund-raisings without reaching anywhere near saturation point; and media rights deals that remain below other sports sector comparables – implying much room for upside.
Viewership and participation rates
are key. Companies and marketers can access a highly dedicated, attentive and
young audience and the eSports audience comprises a large, live-streaming
viewership.
---
In the last two years, Epic Games' Fortnite has become a cultural phenomenon
---
Focusing on games in particular, participation rates are staggering. In the last two years, Epic Games' Fortnite has become a cultural phenomenon with over 250 million registered players. Electronic Arts' Apex Legends amassed 50 million registered players in its first month of release (February-March 2019).
Participation isn't just online either. Nodding Frog Ltd, the UK mobile games-publisher, developed and published a highly successful game 'Iron Maiden Legacy'. This led to the world's first, global, stadium concert tour based on a mobile game. Add to that innovative new platforms and new, independent games publishers, and the wider ecosystem of eSports grows by the day.
Global sporting franchises and
brands are also entering into the eSports and games markets. Manchester City have
announced the signing of professional eSports players to compete on their
behalf in football-themed eSports, in internationally-held competitions that
are streamed globally.
However, partnerships between sporting brands and games do not have to be sports-specific. For example, the Houston Rockets basketball team – the 40th most valuable sports franchise in the world – has its own League of Legends franchise, called 'Clutch Gaming'.
Partnerships between sports brands and eSports don't stop at just being operational. Harris Blitzer Sports & Entertainment (HBSE), the parent company of the Philadelphia 76ers and the New Jersey Devils recently acquired a majority stake in the same Clutch Gaming for $20 million.
Do these examples mean that the
chance to invest has passed, or that opportunities are only available to
well-established sporting brands? The short answer is, no.
---
M&A activity is in the formative stage with only 24 deals being completed in 2017
---
Investment in eSports is still
dominated by early-stage fundraisings, with 63 per cent of all 2017
fundraisings being classed as Seed or Series A rounds. M&A activity is in
the formative stage with only 24 deals being completed in 2017 according to
Pitchbook, a research firm covering private capital markets. However, this is
up from just four deals in 2012. The momentum is building.
The value of media rights deals
struck to date also suggests much upside is available, and has undervalued
existing scale and the vast growth potential. Current media rights account for
less than 20 per cent of global esports revenues. As a benchmark, the NFL
generates almost 50 per cent of its annual revenue from media rights and the
[sporting] sector average is around 40 per cent – thus illustrating the
potential uplift.
While links between investors and eSports companies aren't as established as the fintech sector for example, the momentum is undeniable and wherever there is a high global liquidity of participants in an activity, investors will always follow.
Opportunities abound – and well beyond the more obvious investments into teams and franchises – including the wider ecosystem of esports, from innovative new platforms to exciting independent games publishers.