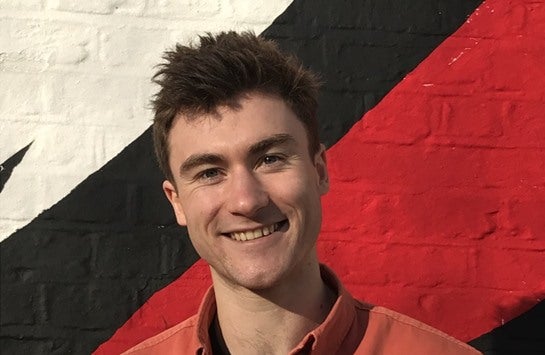 Two weeks ago, Liverpool won a Premier League trophy, beating Manchester United in the process. But this was not a soccer competition, and it wasn't at Wembley. It was at the Gfinity Arena in London and it was the first ever final of the ePremier League, a 20-team competition on EA's Fifa soccer game. All Premier League teams took part and it was covered live on Sky Sports.
It was the latest attempt by a mainstream
sport to embrace esports and connect with its growing young audience by getting
involved with professional video game tournaments. Esports attracts a young demographic
that mainstream sports find increasingly difficult to engage with. Revenues –
mostly from sponsorship – are set to grow from $865 million in 2018 to $1.8
billion by 2022.
'Esports' is an umbrella term describing
organised competitive video-gaming. When your kids play Fortnite against their
friends online, it's not eSports; but if they were to join a professional team
and play for prize money it would be. The most popular eSports tournaments are
built around multi-player online battle arena (MOBA) titles such as Riot Game's
League of Legends, Valve's Dota 2, and shooters like Activision Blizzard's Overwatch,
not sport-based games like EA's Fifa.
---
The action is fast, complex and adrenaline-fuelled; coverage focuses on in-game action rather than players hunched over controls
---
The action is fast, complex and
adrenaline-fuelled; coverage focuses on in-game action rather than players
hunched over controls. O&O research indicates that as well as being fans of
specific titles and enjoying the eSports community, esports fans are primarily
attracted to 'exciting competitions'. In a word-association exercise 'cool', 'exciting'
and 'modern' were the three words that eSports fans most associated with it.
Many activities compete for young people's
attention so there's no doubting the need for all sports to engage with younger
audiences. But the reasons for getting involved in eSports vary. Young-skewing
sports – like basketball, boxing and extreme sports – are aiming to consolidate
their position with the demographic. While for others – like cricket and tennis
– it's more about compensating for their growing inability to attract younger
fans.
Traditional sports leagues and teams are
taking several different approaches to esports. For teams willing to invest
outside of sports simulators, there have been encouraging pay-outs. French soccer's
Paris Saint Germain partnered with Chinese eSports team LGD to form PSG.LGD in
April 2018. The team ended the year with total revenues of over $5 million,
largely thanks to the success of its Dota 2 roster at eSports' highest paying
tournament, The International.
Those financing NBA and NFL teams are
well-versed in the franchise-based league structures that are becoming more
fashionable in eSports. Some have snapped up permanent spots in competitions like
the Overwatch League (OWL) and League of Legends Championship Series (LCS).
What they recognise is that spots are finite and it's vital to invest early for
long-term rewards.
But such investments are something of a
gamble. The game publishers have the underlying IP and could easily limit their
investment in related tournaments. They could also demand high royalty payments
or stop investing in the all-important game upgrades which keep titles fresh
and engaging for fans. In eSports, there is a tendency for titles to move in
and out of fashion. Epic's Fortnite rose from obscurity to become the most viewed
game on Twitch in 2018; but now it's fighting off the threat of Respawn
Entertainment's Apex Legends. A league is only as popular as the title it
serves, and plummeting audiences could render expensive league buy-ins
effectively worthless. And just as in traditional sports, the best talent will
eventually claim a large slice of the revenue.
---
Teams that play across several games are best placed to avoid the risks
---
Teams that play across several games are
best placed to avoid those risks. Jerry Jones – owner of the NFL's Dallas
Cowboys – put this into practice when he bought into CompLexity Gaming in 2017.
Choosing an eSports property that operates teams in a variety of games spreads
the risk and allows investors to benefit from the popularity of several titles.
Esports is an exciting nascent industry,
but not without risks. If your sport is looking to make lots of money out of eSports
and/or counter a rapidly ageing fan base for the traditional game, then eSports
is probably not what you need. You probably need to make changes to the
traditional sport and save your money.
But if your sport already skews young and
you want to consolidate your brand reach to a young demographic then it's worth
exploring esports. You should probably look to make the most of the opportunity
by monitoring the most popular MOBA/shooter formats and then investing in a multi-format
team or a portfolio of teams and tournaments covering a variety of formats.