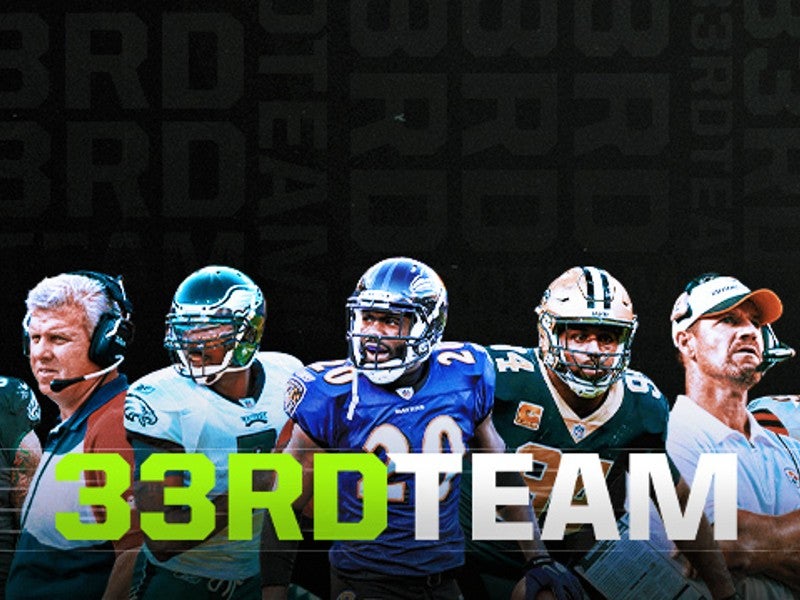 The 33rd Team, the budding American football analysis content company founded by former NFL team executives Mike Tannenbaum and Joe Banner, has added two industry veterans and strategic investors as it looks to accelerate its growth.
The media company, which officially launched in September 2021, provides content, insights, and analysis from a roster of current and former National Football League (NFL) general managers, coaches, and players to offer a behind-the-scenes perspective of the latest NFL news, as well as life in the league, both on and off the field.
It also enlists fantasy and betting experts to provide tips, predictions, and strategies ahead of league games.
Yesterday, the company named former Major League Baseball (MLB) deputy commissioner Tony Petitti as its new co-chief executive and Fox Sports president of production John Entz as its new chief content officer.
Both Petitti and Entz played major roles in developing MLB Network, the dedicated channel of MLB, where Petitti worked as president and chief executive, while Entz was senior vice president of production.
Most recently, Petitti was announced as president of sports and entertainment at esports organization Activision Blizzard in 2020, but he stepped down a year later.
Petitti said: "We are proud to combine perhaps the greatest coaching staff ever assembled and remarkable roster of former and current NFL players with industry-leading fantasy and betting experts to create content that arms fans with football knowledge they can't get anywhere else.
"John and his production team are tapping into unmatched football IQ that will change the way you see the game."
The company also announced it had secured investments from Liberty Media Corp, parent company of motor racing's Formula 1, MLB's Atlanta Braves, and US satellite radio broadcaster SiriusXM, and investment company The Baupost Group.
The announcements come as 33rd Team looks to expand its offering after recently creating fantasy football tool The Edge in partnership with sports data company Sports Info Solutions.
The company also added that its partnership with NFL Film, the production company behind television coverage of the league, will see the companies work together for 'Now You Know' segments, where 33rd Team analysts will highlight key moments from Sunday and Thursday night games.
The 33rd Team analyst roster includes several leading NFL figures including Bill Cowher, Cam Jordan, Bill Parcells, and Michael Vick.
Tannenbaum said: "After starting The 33rd Team over three years ago, I am thrilled to partner with Liberty Media and The Baupost Group while also welcoming such an accomplished media executive like Tony [Petitti] to the team.
"Tony has taken the reins on building a forward-thinking production team to work alongside our incredible roster of analysts to create unmatched football, fantasy, and betting content that continues to transcend traditional football analysis."