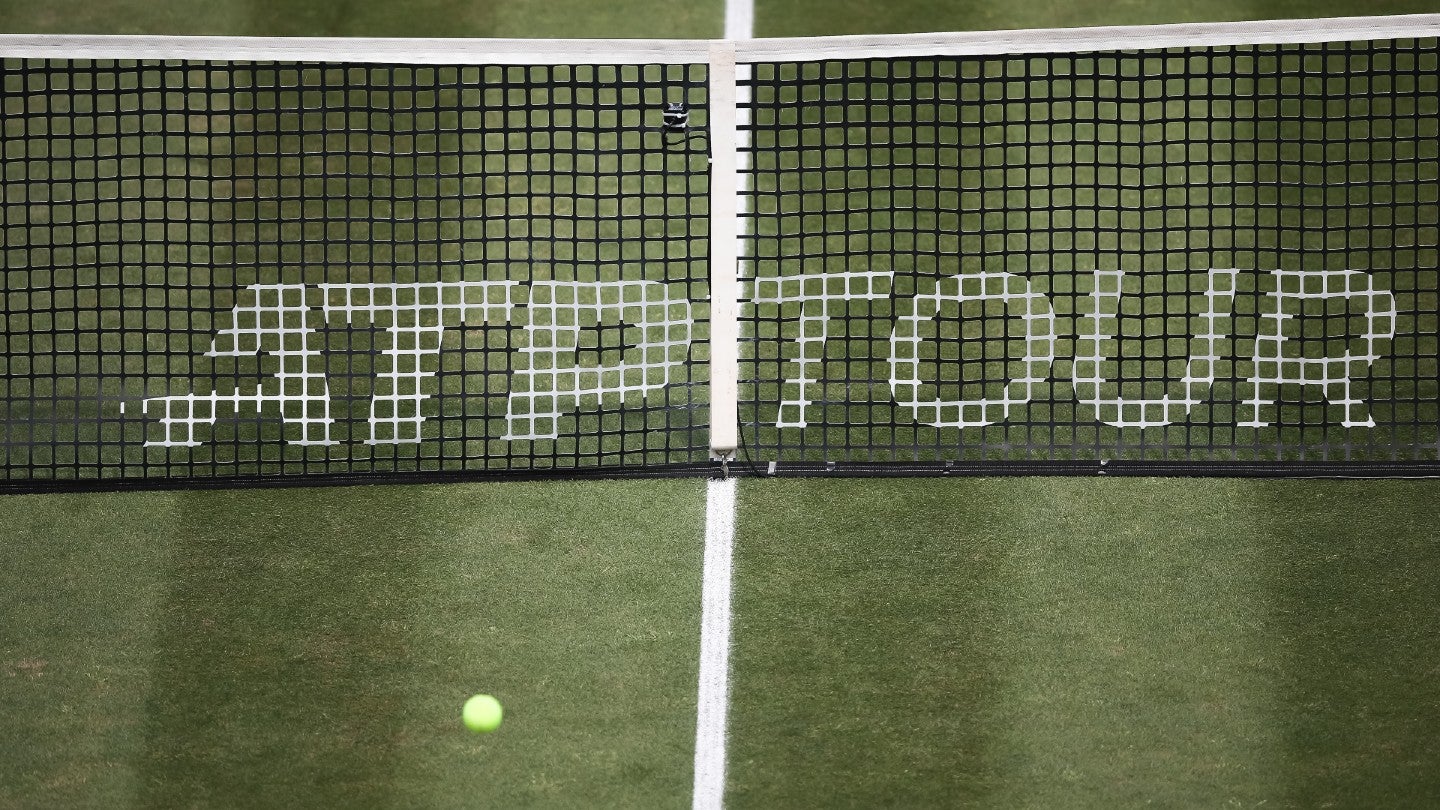 The ATP, the organizers of the top men's tennis tour, has named sports data intelligence and digital services provider Sportradar as its global gambling data and streaming partner for the next six years.
The partnership, running through the 2024-29 rights cycle, covers tournaments in the premier ATP Tour, including top-tier ATP Masters 1000, second-tier 500, and third-tier 250, as well as the Challenger Tour, the ATP's second-tier series.
Sportradar chief executive Carsten Koerl said: "We are delighted that TDI has selected Sportradar as the successful bidder to support the enormous growth of the sport of tennis.
"The capabilities and global scale of our offerings will provide betting operators innovative, best-in-class products and tech-savvy tennis fans a richer, more immersive experience that only Sportradar can deliver.
"Our expertise in developing advanced technologies, including computer vision and artificial intelligence, which create advanced analytics and data visualization, will drive new, compelling ways for fans to engage with tennis, while also safeguarding and upholding its integrity."
Sportradar has been a supplier of official ATP Tour and Challenger Tour secondary data feeds since the start of 2022 and replaces the ATP's current global data partner IMG Arena, the sports betting business of international entertainment and sports giant Endeavor, whose six-year deal began in 2020 but included a release clause after three years.
Sportradar is also the official data rights partner of the International Tennis Federation governing body in a deal extended for another three years in 2021.
The new appointment comes following a tender process run by Tennis Data Innovations (TDI), a joint venture between the ATP and its commercial arm ATP Media launched in 2020, to manage and commercialize the ATP Tour and Challenger Tour's tournament data.
TDI manages live betting streams for more than 14,500 matches annually across the ATP and ATP Challenger tours. TDI's chief executive David Lampit spent almost a decade at Sportradar before taking charge of the joint venture.
The ATP said the tender, which started in January, saw five bidders submit detailed proposals across multiple rounds. The pair will now work together to agree and finalize contractual terms in preparation for the new rights cycle.
A rigorous process was applied to this latest cycle of rights after aggrieved parties threatened to take legal action in the lead-up to the ATP's deal with IMG in 2019 due to no official tender being launched and therefore no opportunity to make counterbids.
At the time, a source told GlobalData Sport: "It is astonishing. It goes completely against European competition law, You should have a transparent tender, and if IMG makes the highest bid, fine, they get the contract. But, to not get the chance to bid is outrageous."
The source added: "Letters have been emailed to the ATP requesting their explanation for this deal. There will be legal challenges. It is a huge contract."
Commenting on the latest deal, Lampitt said: "We are grateful to all the bidders who showed such commitment to our content throughout the selection process.
"Sportradar has been chosen as the best partner to deliver against our growth ambitions due to their combination of product capabilities, global reach, and an innovative commercial model that preserved our ability to share in the continued growth of this market.
"Since the establishment of TDI, our mission has been clear – to create the most engaging data & streaming products and services for existing tennis fans and bring new fans to the game. If we get this right, we will deliver great returns for the sport.
"The competitive nature of this process, as well as the compelling successful bid from Sportradar, reflects the incredible value of ATP content. We look forward to forging a successful partnership together."
Sportsradar's other partners include North American ice hockey's NHL, through a 10-year deal announced in 2021, basketball's NBA, baseball's MLB, and European soccer's governing body UEFA.
Image: Christian Kaspar-Bartke/Getty Images