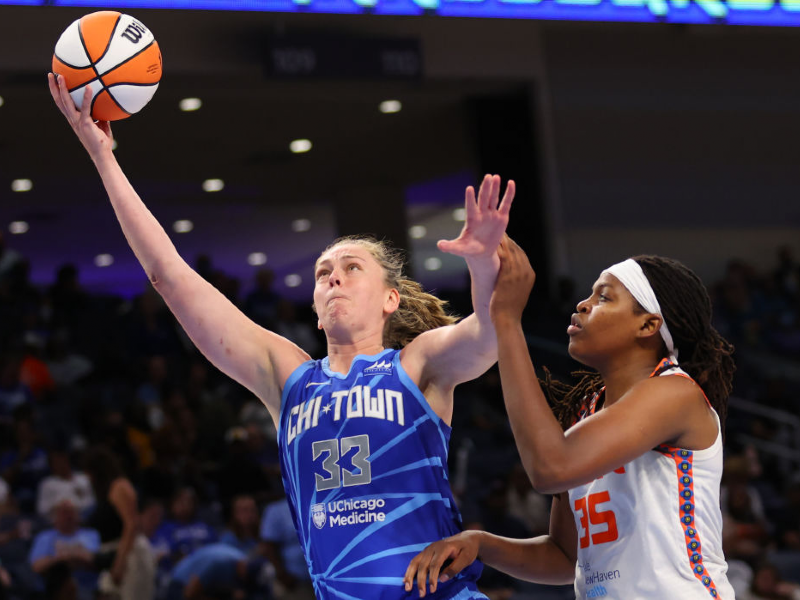 FanDuel, the US-based fantasy sports firm, has entered into a multi-year extension of its sportsbook and fantasy gaming partnership with the Women's National Basketball Association (WNBA).
The renewal, announced yesterday (September 8), will see FanDuel continue as a daily fantasy partner of the WNBA, operating the league's daily fantasy game, while the firm is also now an official sportsbook partner of the 12-team league.
The initial contract between the two was signed five years ago, marking at that time FanDuel's first major partnership with a women's professional sports league.
FanDuel will "have the ability to leverage WNBA marks across its gaming platforms, as well as activate around retail and online sports betting."
FanDuel will also produce WNBA-themed free-to-air games, and incorporate its betting odds into WNBA digital channels in future seasons.
In addition, the site will "have a series of content integrations including highlights accessible within its sportsbook and fantasy sports platforms next season."
FanDuel will have footage rights as well, across its various platforms including on the newly-announced FanDuel TV network and the over-the-top streaming site FanDuel+.
Amy Howe, FanDuel's chief executive, said: "We are tangibly acting to elevate female athletes and one important way to do that is growing strategic partnerships with an organization that is the true pioneer in the space – the WNBA. This new deal allows FanDuel to build and promote a true sports ecosystem around women's professional basketball including highlights now on FanDuel TV."
Cathy Engelbert, commissioner of the WNBA, added: "In the seasons ahead, we look forward to building on this strong partnership and working with FanDuel to introduce increased offerings as part of our focus on new and innovative ways to drive fan engagement and enhance the fan experience."
FanDuel currently operates its sports books – either in-person or online – across 20 US states.
The FanDuel TV service was launched at the end of August, and the company has claimed its new offering will "deliver more live sports programming than any other network in America."
FanDuel+, meanwhile, will be free for existing FanDuel customers with accounts on any of its sportsbook, casino, horse racing, or daily fantasy platforms.
In terms of live sports, FanDuel TV and FanDuel+ will air more than 3,000 hours of content including international basketball league action from the National Basketball League (NBL) in Australia, the Chinese Basketball League, as well as the French and German pro leagues as part of a licensing agreement with Sportradar, the international sports data intelligence and digital content service provider.
FanDuel TV is a rebrand from horse racing channel TVG Network and will continue to provide coverage of the sport as part of its programming.
The WNBA recently announced a 16% increase in domestic viewership this year across its national broadcast partners as part of several positive business figures for the league's 2022 regular season.
Domestic broadcast coverage of the 2022 WNBA regular season was shown across Disney networks ESPN, ESPN2, and sister free-to-air channel ABC, as well as national network CBS, between May 6 and August 14.
Disney's networks saw a 19% spike compared to the 2021 season with an average of 372,000 viewers watching the 25 games it broadcast this season.
The overall viewership, combined between CBS and the Disney networks, averaged 379,000, making it the most-viewed season in 14 years.
Image: Michael Reaves/Getty Images