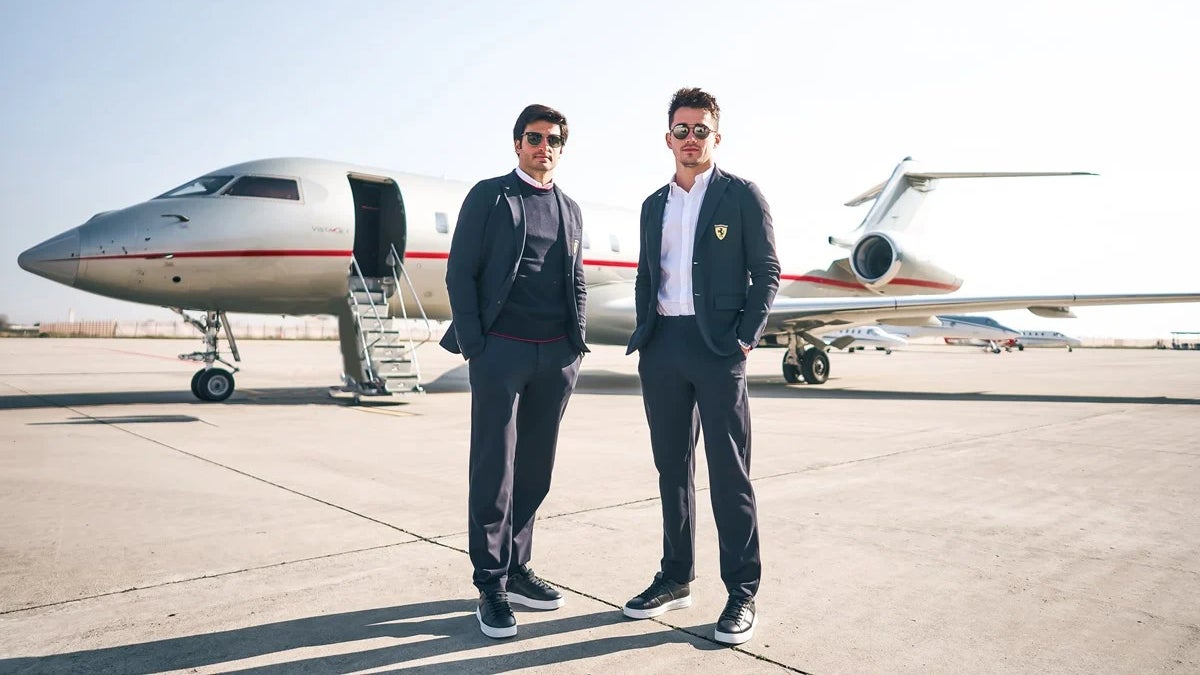 Business aviation firm VistaJet has renewed its partnership with the Scuderia Ferrari team, of motor racing's prestigious Formula 1 (F1) series, and added support for Ferrari's World Endurance Championship (WEC) program.
Through the updated agreement, announced today (February 22), VistaJet will remain an official partner of Ferrari and continue flying the team between races on the F1 calendar. It will now also provide a similar service for Ferrari's WEC drivers, who will have access to VistaJet's fleet of private jets.
The tie-up, which began in 2019, is aimed at optimizing travel efficiency for Ferrari's eligible team members, with the ultimate goal of maximizing performance.
VistaJet branding will continue to be displayed on the cars, kits, and helmets of Ferrari's F1 drivers, Charles Leclerc and Carlos Sainz.
The fifth year of the partnership begins with the start of the 2023 F1 season in Bahrain on March 5, while the 2023 WEC season begins a week later, with Ferrari's new 499P hypercar to debut.
Benedetto Vigna, chief executive of Ferrari, said: "We are pleased to renew our partnership with VistaJet as its attention to detail and tailor-made approach to meeting its clients' needs is a perfect fit for us.
"With the Formula 1 team about to embark on a season featuring 23 grands prix, and our 499P program making its debut on the endurance racing scene, time management is fundamental. The partnership with VistaJet means team personnel can fly to airports very close to the race venues and benefit from personalized take-off slots, an important factor that can translate into a competitive edge on track."
Ferrari's VistaJet renewal follows recent deals with Bang & Olufsen, Harman Automotive, and Genesys. The F1 team's top-tier partners are Shell and Santander.