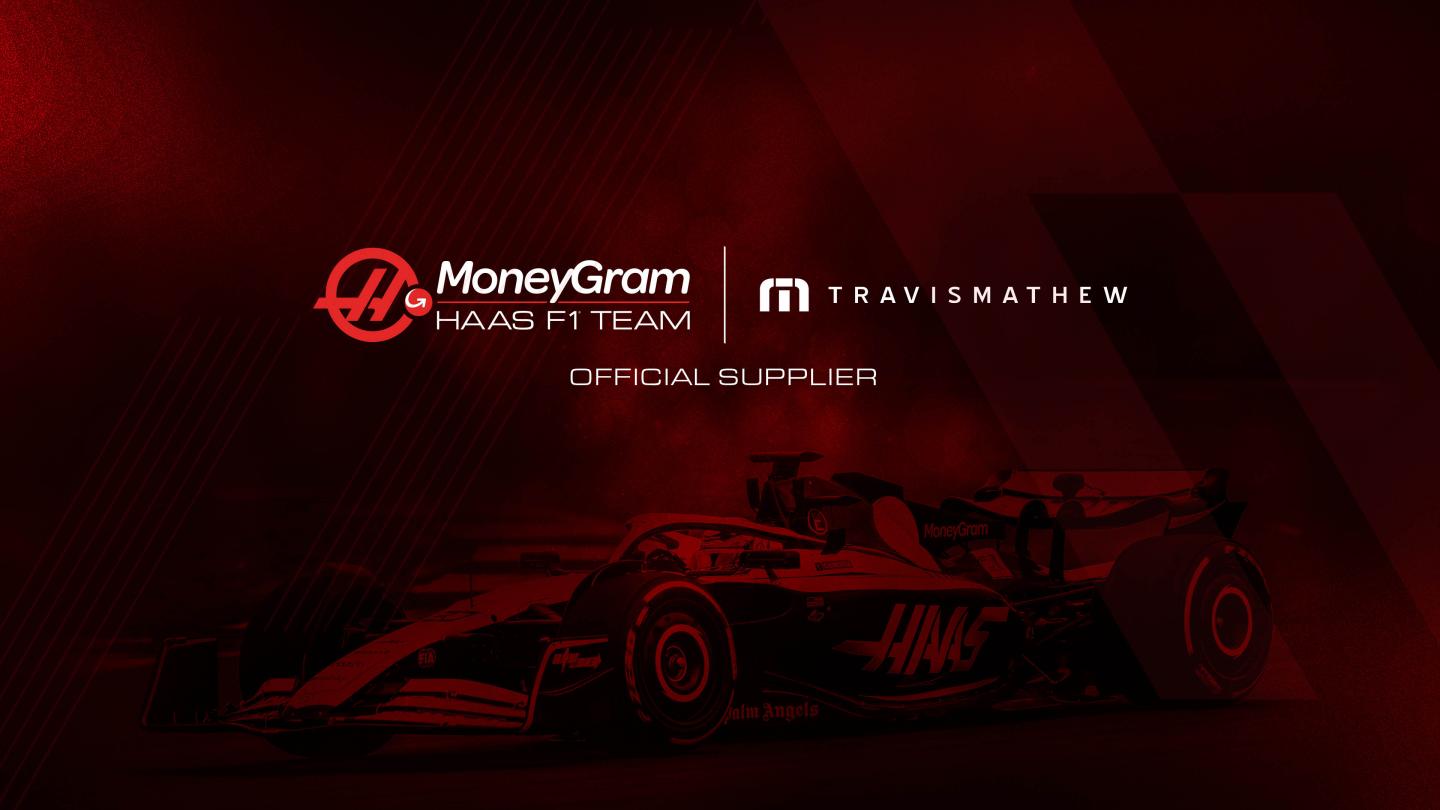 Activewear brand TravisMathew will serve as the official travel kit and luggage supplier of the Haas F1 Team, of the prestigious Formula 1 (F1) motor racing series, from the 2023 season.
Through the new tie-up, announced today (February 21), TravisMathew will supply the team with lifestyle apparel, footwear, luggage, and backpacks.
The California-based brand will use the partnership to help expand its global presence. It already has a variety of athlete ambassadors including Jon Rahm (golf), Jimmy Garoppolo (American football), Alex Caruso (basketball), Josh Kerr (surfing), and Steel Lafferty (wakeboarding).
TravisMathew is the second new sponsor Haas has announced in a matter of days, following the addition of US fast-food chain Chipotle Mexican Grill.
Digital payments firm MoneyGram is Haas' title sponsor through a deal struck last year, with the team now known commercial as the MoneyGram Haas F1 Team.
Other team partners include Alpinestars, Oakberry, OpenSea, Pirelli, and Taittinger.
Guenther Steiner, team principal of Haas, said: "I'm delighted we've partnered with TravisMathew to meet our travel kit and luggage needs. Obviously, it's great to add another American brand to our partner portfolio but more importantly, it's great that as a team we'll be traveling the world this season fully outfitted in products known for their trusted quality, style, and comfort."
Leif Sunderland, chief marketing officer of TravisMathew, added: "As we set our sights on expansion across Europe, the Middle East, and Africa, the Formula 1 World Championship offers an amazing canvas for us to introduce the TravisMathew brand to new consumers across the Atlantic."