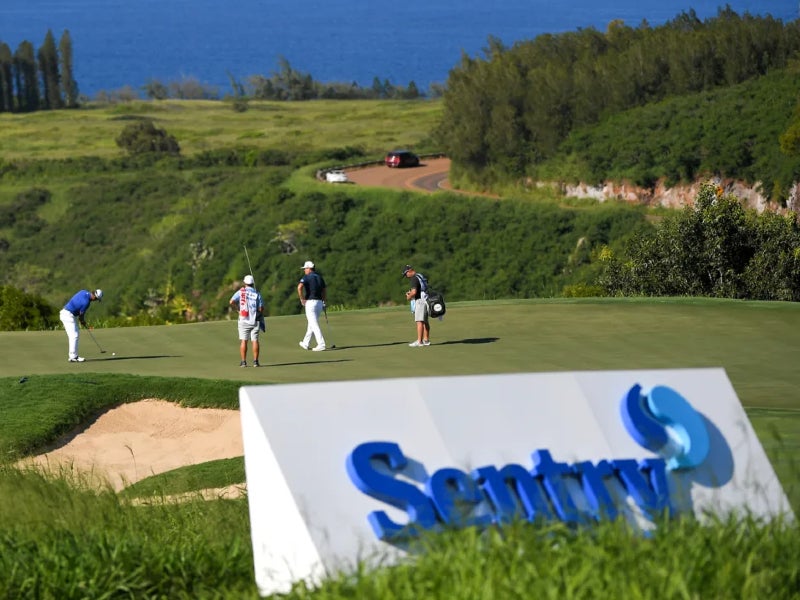 Sentry, the US insurance company, has again extended its title sponsorship of golf's Tournament of Champions, the calendar-year-starting PGA Tour event held in Hawaii that features all winners of tour events in the preceding calendar year.
The renewal, announced yesterday (August 23), will see the partnership between Sentry and the US tour now run until at least 2035, with the competition to remain known commercially as the Sentry Tournament of Champions until then.
Sentry's initial five-year title sponsorship of the Tournament of Champions, its first major sports sponsorship, took effect in 2018, before being extended in 2020 to run through to 2030.
The 2023 edition of the event, to be held at The Plantation Course in Kapalua, Maui, from January 2 to 8, will feature a purse of $15 million, up from $8.2 million in 2022.
In 2024, meanwhile, when the PGA Tour shifts its season to align with the calendar year, the Tournament of Champions will become the opening event of the season.
Since partnering with the event, Sentry has delivered a variety of community outreach initiatives in Maui, including but not limited to a scholarship program, Covid-19 relief efforts, and work to address childhood hunger.
Pete McPartland, Sentry's chairman of the board, president, and chief executive, said: "One of the smartest decisions we've ever made was to align ourselves with the PGA Tour. It's been a great relationship – one that has helped us connect with our customers and other business decision-makers who watch and play the game.
"We have established something very special with the Sentry Tournament of Champions, and we're excited about what the future holds for both the PGA Tour and our event. We'll continue to work with the Tour on elevating our championship in ways that will benefit the game and the island of Maui, which we consider our second home."
PGA Tour commissioner Jay Monahan added: "Today's announcement of support through 2035 further solidifies the tremendous efforts Sentry Insurance has made in enhancing this event since 2018.
"Kicking off the PGA Tour season at the Sentry Tournament of Champions starting in 2024 will further elevate the event as the world of golf will be squarely focused on Maui that week."
Sentry increased its involvement with US golf last year when was named the official insurance partner of the United States Golf Association in a five-year deal.
The PGA Tour, meanwhile, this week (August 22) also announced the renewal of its partnership with US gas and electric utility firm Southern Company until 2027.