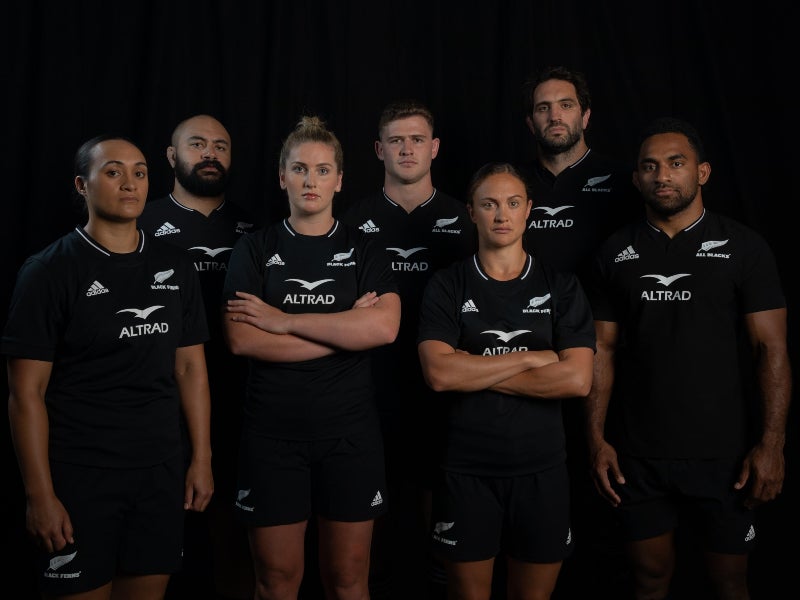 SAP, the Germany-based software giant, has entered into a multi-year partnership with New Zealand Rugby (NZR) to drive digital transformation within the rugby union national governing body.
The deal, announced today (May 26), sees SAP become the organization's first-ever major technology partner and receive various rights, such as branding and signage in-stadium and on-field for NZR-managed matches, branding across all digital platforms, player appearances, and exclusive team and player experiences.
It is also designated the official premium global partner, official technology partner, and the official cloud software partner of the 'Teams in Black', New Zealand's rugby union national sides, which include the All Blacks men's team and Black Ferns women's team.
Under the partnership, SAP will work with NZR to improve its technology infrastructure, implement new cloud solutions, and connect data across key areas of the business. The aim is to help improve the competitiveness of NZR both "on and off the field".
The work will focus on four main areas: creating a digital hub for organizational operations, establishing a single source of HR data to improve organization performance, creating new ways for NZR to connect with its local and global fanbase, and taking advantage of digital solutions to improve sustainability.
The two organizations will also collaborate on additional programs and initiatives for promoting and celebrating diversity and inclusion.
The SAP deal is the latest in a series of significant partnerships that NZR has agreed, including a front-of-shorts and training kit deal with Ineos, a front-of-shirt deal with Altrad, and a high-performance technology deal with StatSports.
Ineos sits as a top-tier commercial partner alongside Altrad and NZR's principal partner Adidas.
NZR also recently (February) finalized a deal to sell a minority stake in its commercial business to US private equity firm Silver Lake.
SAP, meanwhile, has partnerships with a variety of sporting properties, including Germany's FC Bayern soccer, FC Bayern Basketball, and Adler Mannheim ice hockey teams, the World Equestrian Festival, the Mercedes-Benz EQ Formula E Team, and US basketball's NBA and WNBA.
Angela Nash, chief information and technology officer at NZR, said: "NZR is undertaking a large digital transformation which really needs the support and expertise of a global technology organization to help us achieve our vision of becoming the most technologically advanced rugby union in the world.
"SAP is at the forefront of digital enablement globally and has the tools to help us build a team of experts that not only share our vision but are world-class in their skills and capabilities. It is great to have them on board as our first technology partner, working with NZR across all key platforms to review, enhance, and enable us to provide technology systems that ensure we are the best both on and off the field."
Scott Russell, executive board member for customer success at SAP, added: "New Zealand Rugby has set an ambitious goal of becoming the most technologically advanced rugby union in the world. As the organization's first-ever technology partner, SAP can help NZR meet this goal by driving digital transformation across all areas of the business and introducing game-changing technologies that will help NZR teams run at their best – and win."