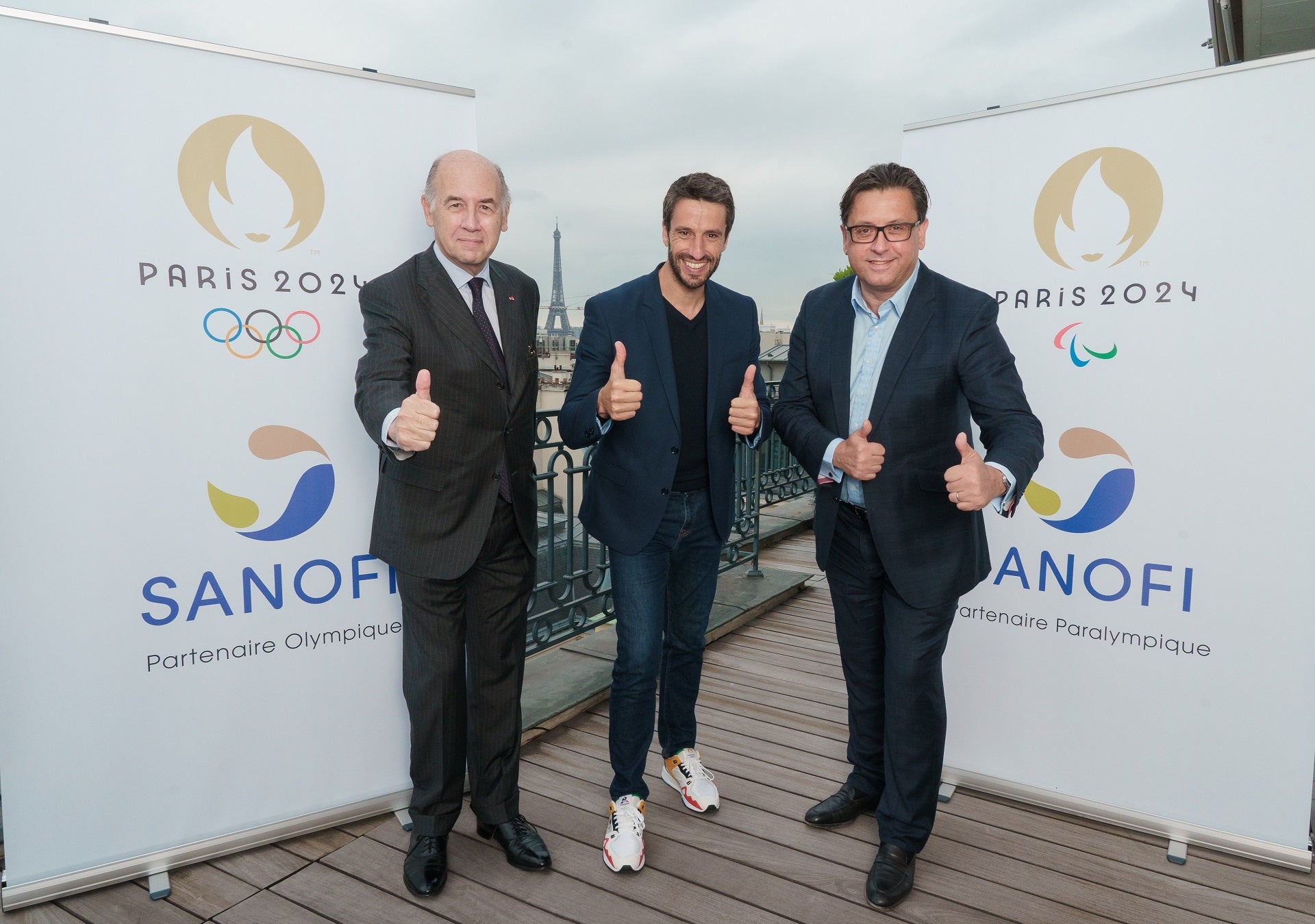 Pharmaceutical multinational Sanofi will be a premium partner for the Paris 2024 Olympic and Paralympic Games, it was announced today.
For Paris-based Sanofi, the partnership is an "opportunity to engage its 100,000 employees in one of the largest sporting events in the world" and to reinforce its commitment to inclusion, diversity, openness and the environment.
It aims to contribute by highlighting the benefits of physical activity on health, as well as by putting forward its employees and sites around France to help make the games a success.
Sanofi chief executive Paul Hudson said: "Sanofi is proud to contribute to the success of the Olympic and Paralympic Games Paris 2024. It represents a great opportunity to unite our employees around values ​​shared with the Olympics and Paralympics, such as inclusion and diversity, openness to the world, courage, determination and excellence."
Tony Estanguet, chairman of Paris 2024, added: "I am happy that a leading French company like Sanofi is joining the Paris 2024 adventure. We share the same values ​​of high standards, creativity and sharing, and the same desire to be useful. Sanofi's mobilization alongside us will enable us to promote the Games throughout France, to share the benefits of sport with as many people as possible, and to contribute to a more active and healthier society."
The other Paris 2024 premium partners announced so far are banking firm Groupe BPCE, energy company EDF and telecoms provider Orange.
The current, lower tier, domestic official partners are technology firm Cisco, national lottery operator FDJ, sportswear brand Le Coq Sportif and professional services firm PwC, which was unveiled this month.
Last month, Paris 2024 president Tony Estanguet said that over 50 per cent of budgeted domestic sponsorship revenue was already confirmed, and that two-thirds of the total is expected to be in place by the end of this year.
The total planned sponsorship revenue for Paris 2024 is €1.1 billion ($1.3 billion).