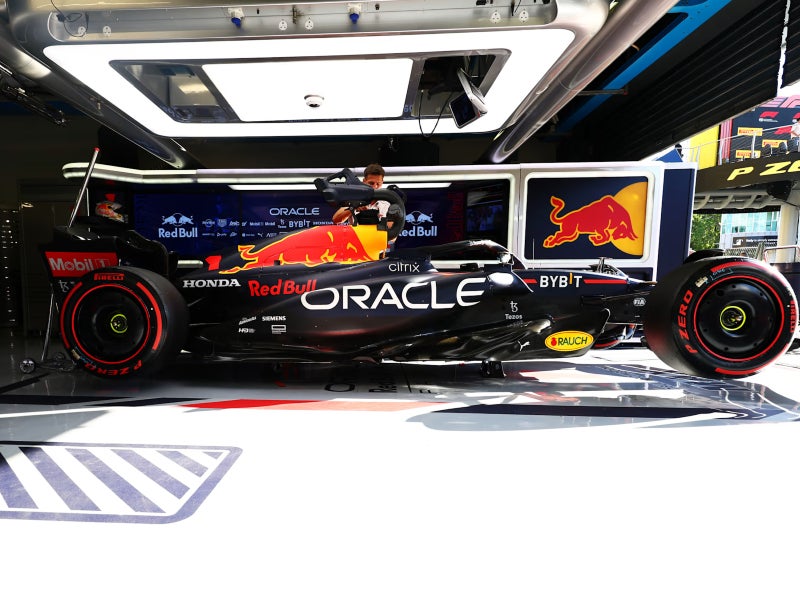 Red Bull, the current constructor champions of motor racing's prestigious Formula 1 (F1) series, and their technical partner Honda, the Japanese car manufacturer, have today (October 5) announced an expansion of their relationship for the remainder of 2022.
The two have a power unit support agreement running through to 2025 following an extension agreed in August.
Via that, Red Bull uses Honda's intellectual property (IP) to create the power units for both them and AlphaTauri, the sister team of Red Bull that is owned by the same energy drink company.
Red Bull and Honda initially partnered in 2018, with the carmaker serving as the team's official engine supplier before announcing in 2020 its intention to exit F1 at the end of 2021.
Red Bull subsequently set up their own internal power unit firm, Red Bull Powertrains, which uses Honda's IP to create the power units for them and AlphaTauri but with Honda no longer involved in the physical manufacturing process.
That arrangement, which was originally intended to run for two years until 2023, is what was extended in August and has now been strengthened with additional elements.
These will see the Honda logo displayed on the cars of Red Bull and AlphaTauri as of the Japanese Grand Prix on Sunday (October 9), Red Bull driver Sergio Pérez take on an ambassador role for the driving academy of Honda Racing School from November, and the drivers of both Red Bull (Pérez and Max Verstappen) and AlphaTauri (Pierre Gasly and Yuki Tsunoda) attend the Honda Racing Corporation (HRC) Thanks Day event on November 27.
Separately, in May, Honda was confirmed as the title sponsor of this year's edition of the Japanese Grand Prix.
Helmut Marko, motorsport advisor at Red Bull Racing, said: "Oracle Red Bull Racing and HRC have achieved great success in Formula 1 together. With these new agreements, we are proud to continue going from strength to strength with the technical support from HRC until the next generation of engines are introduced in 2026. We are confident this relationship with HRC will set us up for more success in the future."
Christian Horner, team principal and chief executive of Red Bull Racing, added: "Honda has invested significantly in hybrid technology over the course of our partnership. This has ensured the supply of competitive power units to both teams, for which we are very grateful.
"Our combined goal is to continue to deliver dominant engines and achieve the most success possible in the following three years. To mark this, we look forward to welcoming the Honda logo back onto the car from Suzuka onwards."
The timing of the announcement is notable given reports that Red Bull and Honda will in fact extend their partnership again beyond 2025, with an eye on the new more electrically powered engine regulations being introduced from 2026.
Helmut Marko, an advisor to Red Bull, is reported to have told Austrian broadcaster ORF: "For the electric part, we don't have all the knowledge yet, but we already have contacts to become stronger in this too.
"We are on our own and can do everything independently. However, we are also open to cooperation, to reduce costs for Red Bull. "There are now talks with Honda, who are interested in a collaboration again anyway.
"It has to be, however, that Red Bull's DNA is not compromised. It's mainly about our incredible flexibility, that we can react extremely quickly."
Red Bull had been expected to partner with the Volkswagen-owned German car manufacturer Porsche from 2026, but it was announced in September that the mooted deal had been scrapped by mutual consent.