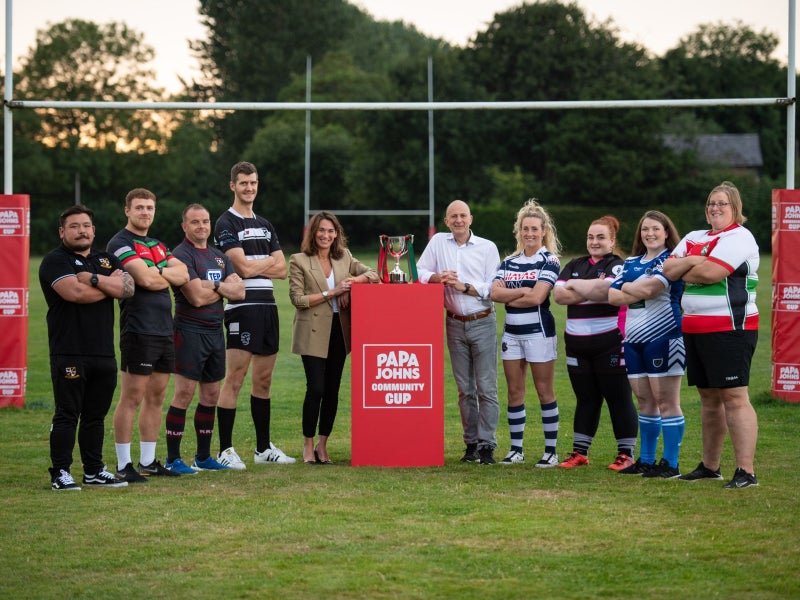 Papa John's, the pizza delivery chain, has entered into a multi-year partnership with England Rugby, the country's national rugby union team setup.
Through the deal, announced today (August 17), Papa Johns is designated the official pizza delivery and takeaway partner of England Rugby.
It sees the brand become the naming rights partner of England Rugby's new men's and women's Community Cup competitions, which will be known commercially as the Papa Johns Community Cup. As part of the agreement, Papa Johns will run pizza giveaways for community clubs.
In addition, fans of England's national teams will have the chance to win merchandise and tickets.
There will also be a Papa Johns outlet at London's Twickenham Stadium, the home of England Rugby.
The partnership will debut in during the September internationals of the England women's national team and at Twickenham during this season's Autumn Nations Series of the England men's national team.
It adds to Papa Johns growing involvement in rugby union, which includes partnerships with Scottish Rugby, Welsh Rugby Union, and Leicester Tigers.
Liz Williams, chief international operating officer at Papa Johns, said: "We're absolutely thrilled to announce this partnership with England Rugby, we know it will be a fantastic opportunity for Papa Johns to support the grassroots game all over the country for adults of different levels.
"With a brand-new competition format just announced, we're sure that community rugby in England will continue to go from strength to strength and show the difference that rugby can make to local communities."
Steve Grainger, director of rugby development at the Rugby Football Union national governing body, added: "It's fantastic to see Papa Johns becoming our first sponsor of the new community cup competition.
"As part of our recently revised competitions offer, the new cup will be a crescendo to the end of the season for the community game where we will see many clubs facing new opposition along with others reigniting local rivalries."