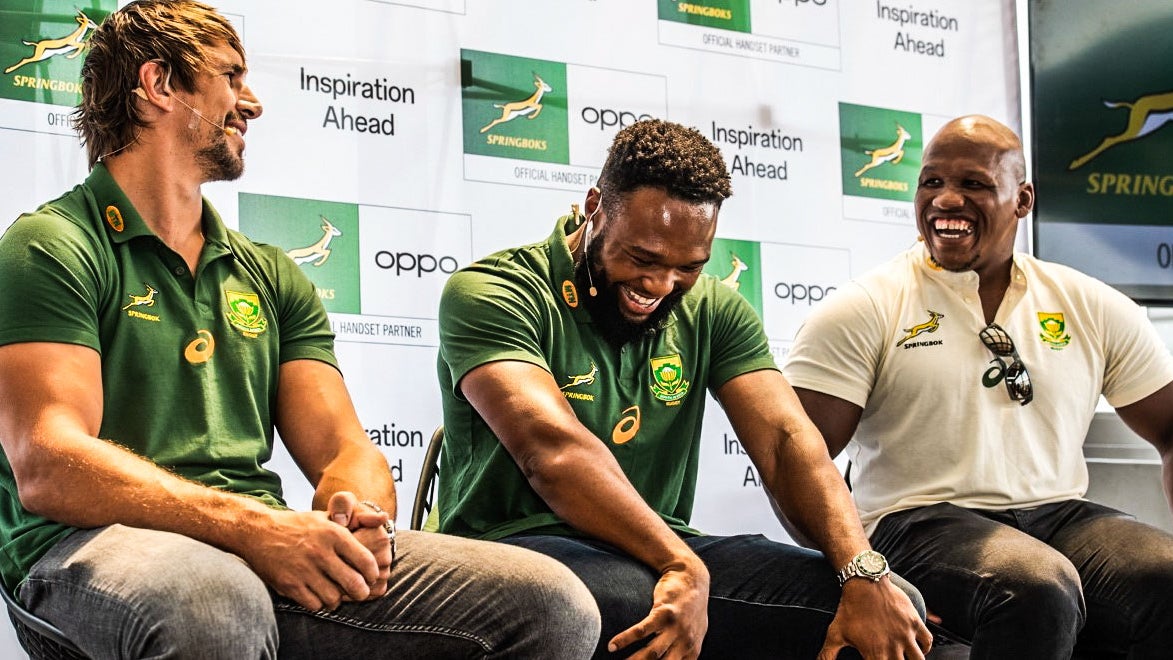 Oppo, the Chinese smartphone manufacturer, has become the official handset partner of the South Africa national rugby union team.
The deal, agreed with the South African Rugby Union (SA Rugby) and announced yesterday (March 15), will see Oppo make "a substantial contribution to the domestic economy," according to the governing body.
Of that, Mark Alexander, president of SA Rugby, said: "Economically we are living in challenging times and it's wonderful to see companies commit to sponsoring rugby. To have one of the biggest manufacturers of smartphones and other electronic devices in the world in our corner, at a time when connectivity comes at a premium, is also great for us at SA Rugby."
The tie-up is part of Oppo's global strategy and is intended to help the brand reach consumers around the world.
Among its other worldwide sporting sponsorships are the International Cricket Council, the Roland Garros French Open, and European soccer's top-tier Champions League club competition. It also has a deal in place with South African soccer team the Orlando Pirates.
Avashnee Moodley, head of marketing at Oppo South Africa, commented: "The Springboks are an elite global sporting brand, recognized the world over, and are associated with a long and illustrious tradition of success …
"The partnership with the Springboks forms part of our global sporting partnerships and boosts our ambitions to inspire and engage consumers through sport. We are looking forward to advancing our efforts in connecting and inspiring sports fans around the world.
"For Oppo, it is a momentous accomplishment to position our name alongside such an iconic emblem …"
Among the other brands that Oppo joins as a partner of the Springboks are McDonalds, Castle Lager, Gilbert, Dove, Dell Technologies, Hyperice, and Toyota.
From July this year, US sportswear giant Nike will replace Japanese rival Asics as the technical apparel partner of the governing body and the national team.