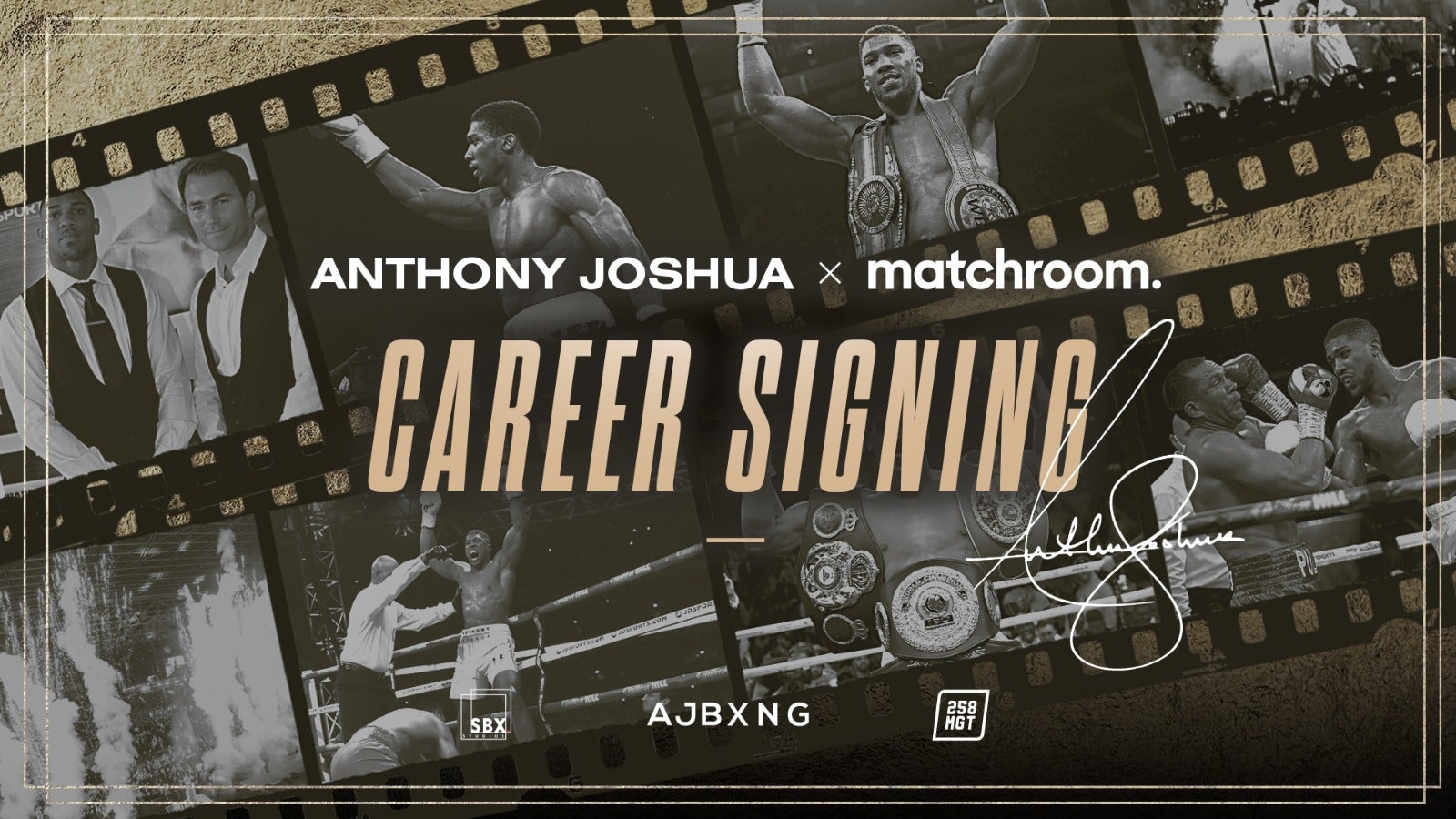 World heavyweight boxing champion Anthony Joshua has signed a new agreement with promoter Matchroom Boxing that will run until the end of his career.
The deal is Joshua's fourth with Matchroom, with which he has been since he turned professional in 2013 after winning gold at the London 2012 Olympic Games.
It follows on from a three-year renewal he signed with Matchroom in 2018.
Now 31, Joshua, who currently holds the IBF, WBA, WBO and IBO titles, recently suggested he won't consider retiring for at least another five years.
The new agreement has been announced just days before he is due to meet Oleksandr Usyk at the Tottenham Hotspur Stadium in London this Saturday (25 September).
A long-awaited and much-anticipated bout between Joshua and fellow British heavyweight champion Tyson Fury had been lined up for August in Saudi Arabia.
However, an arbitration hearing in the US ruled that Fury must first face the American Deontay Wilder in the third of their meetings as part of a contractual rematch clause – a fight that was due to take place in July but was rescheduled to 9 October following an outbreak of Covid-19 in Fury's camp.
Discussing the renewed partnership, Eddie Hearn, chairman of Matchroom Sport, said: "This is the fourth and final promotional agreement we have signed together, and I am honoured that AJ has confirmed his future with Matchroom.
"Just like we did from the debut, myself and the great team at Matchroom will continue to work relentlessly for Anthony in the many chapters that remain."
Joshua added: "I've felt comfortable during my years as a boxer and I always felt that the business outside of sport is harder than the actual fighting due to the history and some of the problems that some fighters have had. So, to be with Matchroom Sport has been a blessing for myself, my family and my team.
"Outside of that, what Matchroom Sport have done is created an environment for boxing fans. The shows that we have managed to put on have been phenomenal."