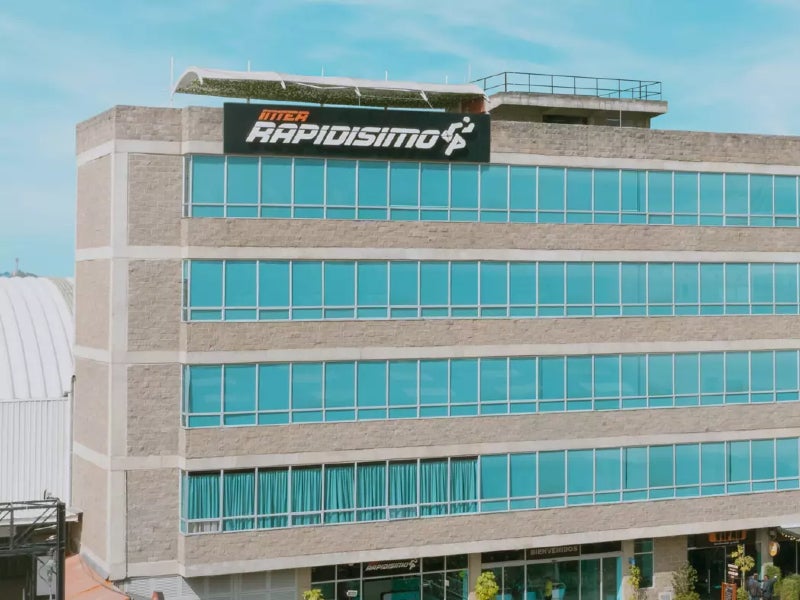 Inter Rapidísimo, the Colombian logistics provider, has been named as a regional supporter of soccer's upcoming 2022 FIFA World Cup premier national teams tournament in Qatar (November 20 to December 18).
The deal, announced yesterday (October 7), sees the company become the first from Colombia to serve as an official regional supporter of a World Cup.
The designation gives Inter Rapidísimo in-stadium perimeter board advertising in Qatar and rights to use the tournament's official marks, designations, and archive content, which will be used for creating promotions in Colombia and South America.
Inter Rapidísimo joins telecommunications provider Claro and digital financial institution Nubank as a regional supporter in South America.
Other regional supporters of the competition elsewhere include snack company Frito-Lay (North & Central America), cryptocurrency platform Algorand (North America & Europe), telecoms firm Ooredoo (Middle East & Africa), visual engagement solutions provider The Look Company (North and Central America), and logistics and supply chain solutions provider GWC (Africa & Middle East).
Isaac Chaparro, strategic vice president at Inter Rapidísimo, said: "Although our national team will not be participating in the World Cup, which is something that saddens us, we wanted Colombia to be present through our participation as we are convinced of the power that football has to unite. That reason motivated us to become regional supporters of the FIFA World Cup Qatar 2022. It is a very important step in helping our penetration plan towards the rest of South America."
Luis Rodriguez, head of partnership sales at global governing body and World Cup organizer FIFA, added: "Inter Rapidísimo is a long-established and respected enterprise with operations that sprawl across all of Colombia. We're delighted to have them on board for this exciting event."
The addition of Inter Rapidísimo to the Qatar 2022 partnership portfolio follows the release of research by GlobalData showing World Cup sponsorship revenue for FIFA has fallen by 16% between 2014 and 2022.
While GlobalData's Deal Database shows the upcoming tournament has generated an estimated $1.1 billion in revenue, that figure is down from $1.35 billion for the 2014 World Cup in Brazil.
Allegations of corruption in awarding the 2022 edition to Qatar, human rights abuses by the country, and poor working conditions for migrant workers there leading to the deaths of reportedly more than 6,500 people are cited as likely reasons for this.
The top-level sponsors of the World Cup, FIFA's second tier below its organizational-level partners and above the competition's regional supporters, are Budweiser, Byju's, Crypto.com, Hisense, McDonald's, Mengniu Dairy, and Vivo.
While there are big-name brands continuing to sponsor the tournament, as this list shows, the controversies surrounding it are thought to be impacting sponsorship saleability.
George Trotter, associate analyst of thematic intelligence team at GlobalData, commented: "The World Cup has come under scrutiny, and all of the organizations associated with the competition may face backlash from the public. Of those that are still sponsoring, only four have explicitly addressed the migrant worker story.
"Some companies are being put off sponsoring the tournament due to brand image concerns. For example, Sony ended its sponsorship in 2014, while Hummel, the kit producer for Denmark, has toned down its symbol in protest against human rights violations.
"Hummel's move was relatively small, and one that involved little cost and risk to its business. However, it led to a massive PR story, increasing awareness in both the company and the issues surrounding the tournament. Other sponsors may be reluctant to make a stance against FIFA, but public pressure could yet oblige these sponsors to make a stand. If the major sponsors avoid action, despite the public pressure, they risk real commercial damage."