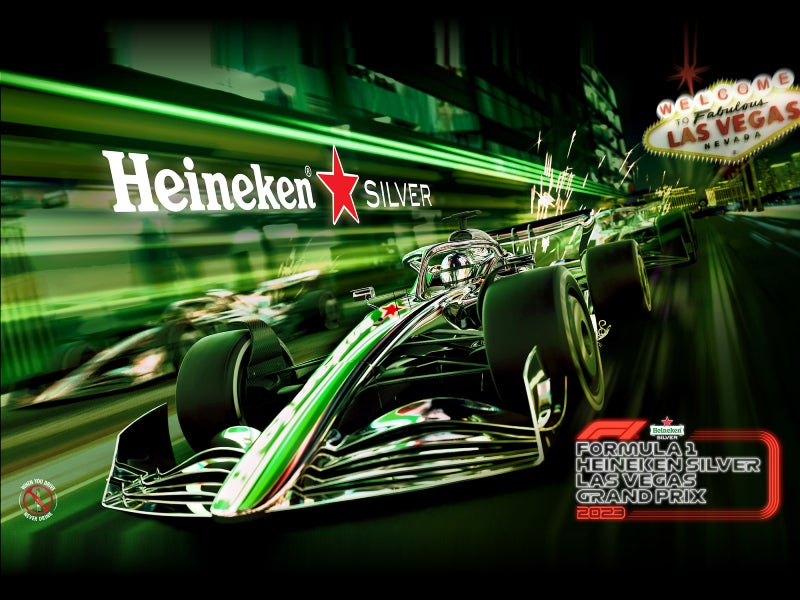 Dutch brewing giant Heineken has been named as the title race partner to the inaugural edition of motor racing's Formula 1 (F1) Las Vegas Grand Prix.
Through the deal, announced today (November 4), the race will be known as the Formula 1 Heineken Silver Las Vegas Grand Prix 2023, with the brewer activating its sponsorship via its Silver lager brand.
It deepens Heineken's involvement in F1, having served as a global partner and the exclusive beer partner to the series since 2016.
In addition, it sponsors races in Australia (as of this year), Mexico, and the Netherlands, its home market.
Outside of F1, Heineken also has partnerships with the all-electric Formula E and all-women W Series motor racing championships.
The announcement of its Las Vegas Grand Prix sponsorship follows that earlier this week (November 2) of T-Mobile as the exclusive wireless provider for the race.
Las Vegas will make a highly anticipated return to the F1 calendar after 41 years on November 18, 2023.
Stefano Domenicali, president and chief executive of F1, said: "We can't wait to see the spectacle at the Las Vegas Grand Prix next November and adding Heineken Silver as the title sponsor for the race takes it to the next level.
"Heineken has become a huge part of the F1 family, providing exciting and engaging entertainment opportunities for our global fanbase, both at track and at home, and we can't wait to see what they bring to the iconic Las Vegas Strip."
Dolf van den Brink, chief executive of Heineken International, added: "We're excited to be the title partner of the most anticipated race of the 2023 season. The track takes in the sights of the iconic Las Vegas strip and promises to deliver an exceptional fan experience.
"With Heineken serving up entertainment in the entertainment capital of the world, the Formula 1 Heineken Silver Las Vegas Grand Prix will be so much more than a race."