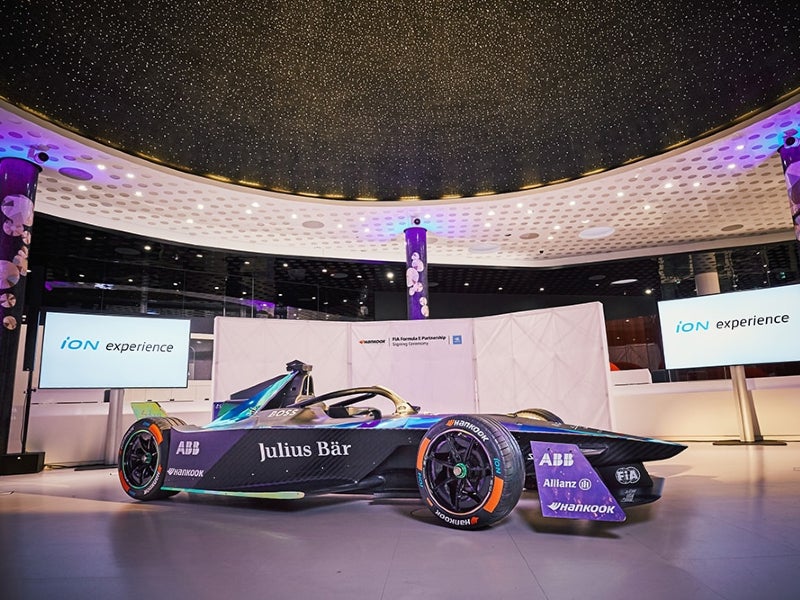 Korean tire manufacturer Hankook has been named the exclusive technical partner and tire supplier of motor racing's all-electric Formula E World Championship from the upcoming 2023 season.
The deal, announced yesterday (September 28), sees Hankook replace Formula E's current supplier Michelin, the French tire firm that has served in the role since the series' inaugural season in 2014.
It means Hankook will be the supplier for the start of Formula E's new Gen3 era – the first race of which is in Mexico City on January 14 – when the "fastest, lightest, most powerful and efficient electric race car ever built" will be introduced.
The new tire has been developed in close cooperation with the series and is said to be specifically tailored to the new Gen3 cars.
It is described as being "particularly aimed at meeting the sustainability needs of Formula E and the future of e-mobility, without compromising motorsport performance" and is available in both wet and dry variants.
In addition, the tire comprises around 30% sustainable material and they will be recycled after every race.
The development of the tire will also inform that of Hankook's consumer offerings, with a lower rolling resistance, high traction, good braking power, and a high level of durability said to be among the benefits that will be seen.
Hankook slots in as a third-tier partner below Formula E's title partner ABB and its global partner Julius Baer.
Sooil Lee, president and chief executive of Hankook Tire & Technology, said: "A good three years ago, Hankook decided to become the official technical partner and tire supplier of what is arguably the most progressive, modern, and sustainable racing series in the world from the 2023 season.
"The philosophy of the Hankook brand and our strategic orientation towards an increasingly sustainable future also reflect the spirit and DNA of Formula E. Together, we will advance and significantly influence the development of modern motorsport over the coming years."
Jamie Reigle, chief executive of Formula E, added: "We are thrilled to welcome Hankook to the ABB FIA Formula E World Championship. We are proud to partner with a global player recognized as a top tire manufacturer that lives and breathes motorsport as a fundamental aspect of its corporate philosophy.
"Hankook's vast experience working with race teams at circuits around the world, its pioneering innovation, and commitment to sustainability make it a perfect match for the championship and our new Gen3 car."