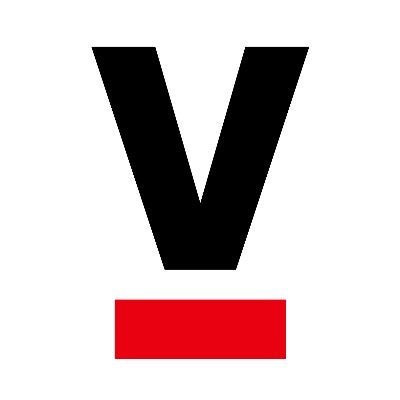 By Simon Ward
H.I.G. Capital, the USA-based investment firm, has taken full control of Sportfive, the international sports marketing agency, after acquiring the 24.9 per cent stake that was still held by French media company Lagardere.
In a statement on Monday evening, the now sole owner said that the deal was "pivotal in the development of Sportfive and sends a strong signal into the market and further positions the agency as one of the global leaders in sports business and sports marketing".
H.I.G. Capital, which specialises in private equity and asset management, became the majority owner of the former Lagardere Sports business when it bought a 75.1 per cent holding in a deal that was concluded in January 2020, and valued it at €110 million (then $119 million).
The company was subsequently rebranded as Sportfive, the same name as the firm that had been acquired by Lagardere back in 2006 for €865 million, with Stefan Felsing, who had been a senior figure at the operation, returning as chief executive.
Last year's sale by Lagardere reflected the desire of the French company to focus on its core publishing and travel retail divisions.
Sportfive and fellow agencies IEC in Sports and World Sport Group were subsumed under the Lagardere Sports name in 2015.
Welcoming the latest development, Felsing said: "I am delighted that we were able to complete the transaction. It is our ambition to further develop and grow Sportfive fully backed by H.I.G. Capital who support our endeavours."
Sportfive engages with brands, rights holders, media platforms and fans, boasting a network of over 1,200 local experts based in 15 countries and working in sports including soccer, golf, esports, motorsport, handball, tennis and American football.
The company recently made further inroads into golf with the acquisition of Global Golf Management, a leading events company based in Chicago, USA, and stepped up its activity in Spain, with the expansion of its Barcelona office under the leadership of Sergio Vieta as managing director of Sportfive Iberia.
Prominent soccer clubs that work with Sportfive include Germany's Borussia Dortmund and it was announced yesterday that the agency had brokered a two-year sponsorship deal for the Bundesliga team in North America with candy brand Riesen.
Under the agreement, Riesen, which is owned by German company Storck, will receive co-branded content on Dortmund's English-language social channel @BlackYellow on Instagram and Twitter, virtual LED panel ads at home Bundesliga games, and rights to player and team imagery and to develop and distribute licensed products, plus fan-viewing events.
Kelly Cook, vice president marketing at Storck, said: "The passionate fan base of BVB (Dortmund) aligns with our Riesen consumer well and, as interest in the Bundesliga in the US continues to grow, the opportunity to tap into our German heritage and create relevance for Riesen through BVB's popularity was very motivating. Of course, the chance colour resemblance between Riesen and BVB's black and yellow was great too!"
Benedikt Scholz, the club's head of international and new business, added: "We very much look forward to the partnership with Riesen. As Borussia Dortmund continues to go strong in the US market, we want to give our US fans one more reason to celebrate every BVB game and event. We are anticipating to engage with Riesen's wide consumer base.''
Last week, Sportfive China helped facilitate the renewal of German beer brand Wurenbacher's sponsorship of Dortmund in the country, for a fifth consecutive year.