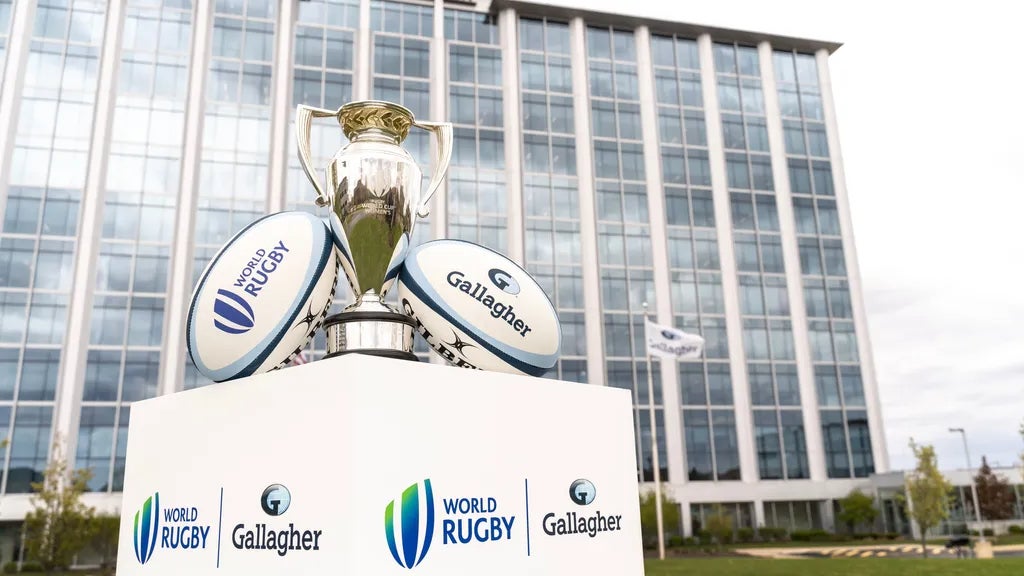 Insurance company Gallagher has struck a major multi-year deal with the World Rugby international governing body for rugby union aimed at supporting and developing the women's game.
Through the deal, announced today (May 3), Gallagher will serve as an official partner of women's rugby and the women's 2025 Rugby World Cup showpiece event.
In addition, it will become an official partner for the inaugural 2023 season and the 2024 season of WXV, the new three-tier annual global women's competition featuring 18 teams.
Gallagher is also designated the founding partner of the High Performance Academy development and leadership program, aimed at "increasing the prominence of female coaches and other high performance roles at elite levels of the sport that will have a lasting impact on the women's game."
Gallagher has said the partnership reflects its commitment to developing participation in the women's game around the world.
J. Patrick Gallagher Jr., the company's chairman, president, and chief executive, said: "We are extremely proud to partner with World Rugby and to provide a pathway for women aspiring to work at elite levels of the sport through Rugby World Cup, WXV, and the Gallagher High Performance Academy. Gallagher has deep roots within rugby and a rich history in sports partnerships, sharing the core values of driving high performance through teamwork, integrity, inclusivity, respect, and professional excellence."
Gallagher's most high-profile other partnership in rugby union is as the title partner of England's top-tier Premiership Rugby league.
World Rugby Chief Executive Alan Gilpin commented: "We are excited to be partnering with Gallagher to accelerate the growth of women's rugby. This is an endorsement of the compelling and undeniable opportunity that we have in front of us to grow the game as a whole.
"All the evidence shows that by leading with women and girls we can propel the sport to new levels, unlocking new markets, attracting new audiences, and developing impactful partnerships. Gallagher shares our vision. This partnership is action-oriented, aligns with our plan and we look forward to working together to drive forward the competitiveness, reach, and impact of women in rugby."
World Rugby chief of women's rugby Sally Horrox added: "From the very start, Gallagher has shown a real commitment to supporting the women's game. The partnership sees them backing three of our most important programs; WXV, World Rugby's exciting new three-tiered annual tournament, RWC 2025, and what will now be known as the Gallagher High Performance Academy. Gallagher cares deeply about rugby and is committed to increasing the opportunity for women both on and off the field. We look forward to working with them closely on the exciting pathway to 2025 and beyond."