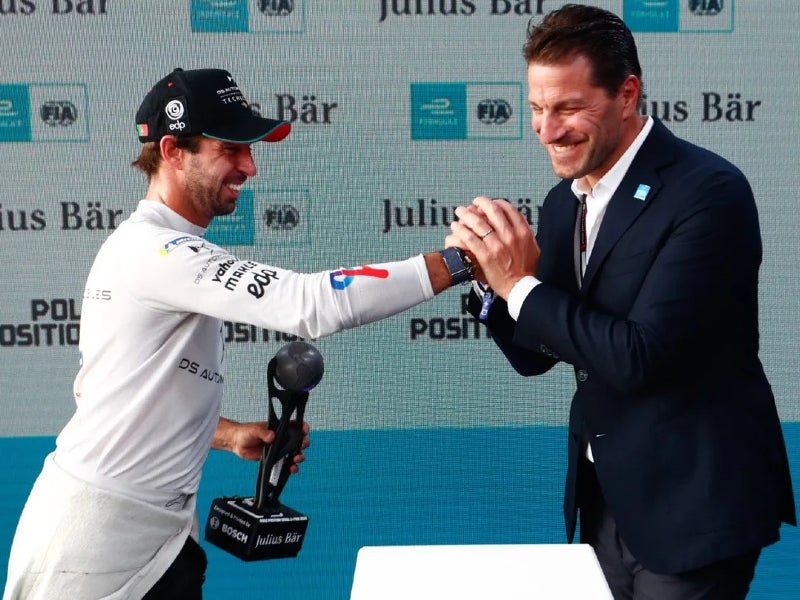 Julius Baer, the Swiss private banking group, has again renewed its partnership with the Formula E all-electric motor racing series.
The extension will see the company continue in its capacity as a global partner, which it has held since the first season of the series in 2014-15.
Its most recent renewal in 2019 was due to run through the upcoming 2022-23 season, which begins in January.
The new deal will take the partnership between Julius Baer and Formula E past the 10-year mark to at least the end of season 12 in 2026 and also includes sponsorship of the 2023 São Paulo E-Prix.
The bank says the deal is part of its focus "on raising awareness and action around climate change and sustainable development."
It follows the rollout of new branding for Formula E ahead of the new season, the ninth.
The 2022-23 season (which actually runs only during 2023) is the first of the new Gen3 era for the sport, which will see the introduction of the fastest, lightest, most powerful, and most efficient cars that have been used in the series.
Formula E's other top-tier partners are its title partner ABB, its technical partner Hankook, and its principal partner Sabic.
The series announced record global television audiences for the second consecutive campaign during season eight.
Philipp Rickenbacher, chief executive of Julius Baer, said: "As one of Formula E's founding partners since 2014, it should come as no surprise that we remain enthusiastic about the success of our engagement with the all-electric series. We are united with Formula E by a pioneering spirit and an interest in the innovations and megatrends that are shaping our future."
Jamie Reigle, chief executive of Formula E, added: "Julius Baer has been a valued global partner of Formula E since the beginning and we are delighted this will continue with a multiyear extension through the Gen3 era. Together, we remain committed to accelerating change towards an electric future and will be collaborating on a global scale across our races to bring that mission to life."