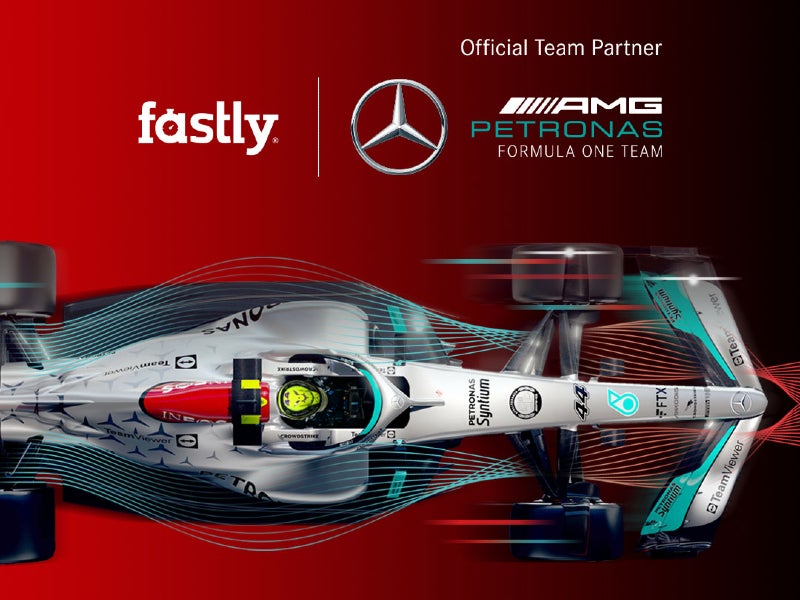 Cloud computing services provider Fastly has entered a long-term partnership with the Mercedes AMG Petronas team, of the prestigious Formula 1 motor racing series.
The agreement, which was announced yesterday (July 27) and takes effect from the end of July, will see Fastly designated an official global sponsor of the team.
As part of the tie-up, Mercedes will use Fastly's edge cloud platform with the aim of improving digital performance, security, and innovation.
In addition, it will provide Mercedes with technology to heighten its online and digital fan experiences.
Among Mercedes' other partners are principal partner Ineos and team partners UBS, TeamViewer, CrowdStrike, and FTX, among numerous others.
Toto Wolff, chief executive and team principal of Mercedes-AMG Petronas, said. "Our fans expect the very best experiences, not just on the track but on their screens – and Fastly will be an important partner to help us achieve this. We're thrilled to work alongside a team that shares our commitment to high-performance, safety, and relentless innovation."
The team's IT director Michael Taylor commented: "Our fight for milliseconds on the track relies upon the strength of our digital infrastructure and the speed of our network. Joining forces with Fastly, who share our obsession for innovation and uncompromising performance, will help to drive us forward on the track and power our fan experience in the virtual world."
Margaret Arakawa, chief marketing officer of Fastly, added: "The Fastly and Mercedes F1 partnership showcases two brands that are synonymous with performance and speed at a global scale. Fastly is excited to push the limits of speed and security alongside a team that is not only one of the most legendary names in global motorsport, but also shares our values around innovation, safety, and performance with integrity."