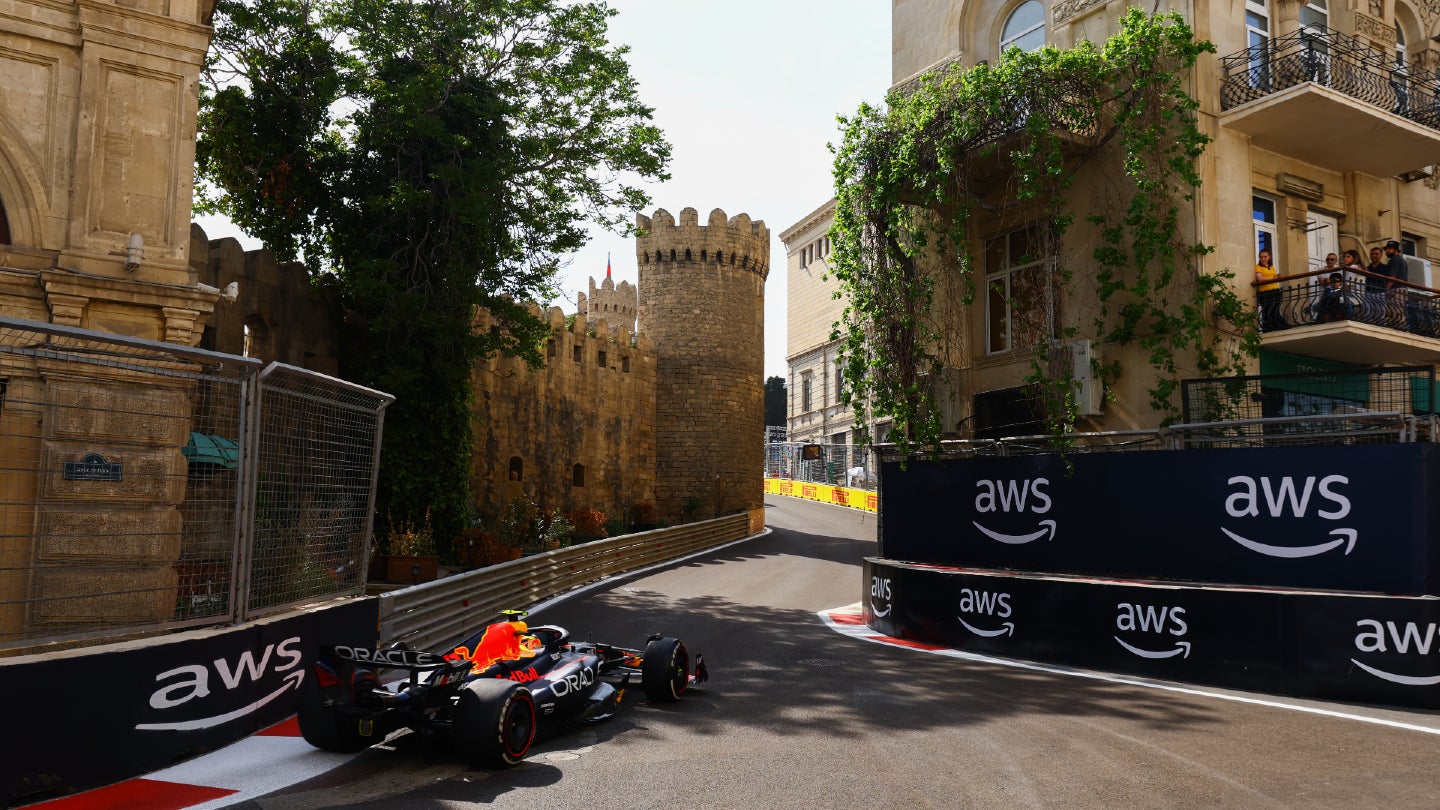 Motor racing's premier Formula 1 (F1) series will continue to race in Azerbaijan through 2026.
The fast, street-based Baku City Circuit will remain the home of the race in the country under a three-year extension announced ahead of Sunday's (April 30) Azerbaijan Grand Prix.
Baku was first added to the F1 calendar in 2016, with its last renewal coming in 2019.
Sunday's race was preceded on Saturday (April 29) with the first of this season's six new format sprint shootout races.
Red Bull's Sergio Perez triumphed in both the sprint and the main race.
Of the renewal, F1 president and chief executive Stefano Domenicali said: "The Baku City Circuit has become a hugely popular venue for Formula 1. It is an incredible circuit, which always delivers huge drama and has played host to some of the most exciting races in recent memory.
"We are delighted to extend our relationship with the country of Azerbaijan and look forward to continuing our growth together."
Farid Gayibov, minister of youth and sports of Azerbaijan, added: "We are thrilled to confirm our continued partnership with Formula 1.
"Ever since we first hosted this event in 2016, the economic, social, and cultural impact of the sport on our city and country has been remarkable. The Formula 1 Azerbaijan Grand Prix will now continue to inspire and excite our fans for a further three years. The past six races have been some of the best and most dramatic in the sport's long history and we look forward to creating more magical moments for F1 fans at home and abroad over the next three years – starting with this weekend.
"Moreover, today's agreement has come during a weekend that sees us hosting a record number of fans from over 100 countries, which only serves to make this moment even more special."
Meanwhile, on-demand private vehicle delivery service Draiver has been named as an official event supporter of the 2023 Miami Grand Prix.
The deal, struck with race promoter South Florida Motorsports, sees Draiver give its name and branding to several hospitality areas on-site across the event weekend of May 5 to 7.
These include the MIA Hospitality Village, Turn 18 Suites, and Turn 18 Club, the first of which is a luxury lounge with views of the back straight and the last of which provides views of one of the best overtaking areas at the circuit.
The Draiver deal follows those of telecoms company Viva, which was recently named a founding partner of the Miami Grand Prix, and electric vehicle rental company WeMoke, which has renewed as a supplier of open-air low-speed cruisers.
The top-tier title partner of the race is cryptocurrency platform Crypto.com under a nine-year deal.
Jeremy Walls, senior vice president and chief revenue officer of Hard Rock Stadium and the Miami Grand Prix, said: "Through the engagement across the Turn 18 Club, Suites, and MIA Hospitality Village, it's great to be able to partner with Draiver building on our relationship as a trusted source that has already transported our Miami Formula 1 showcar to the Miami International Autodrome."
Zarif Haque, founder and chief executive of Draiver, added: "Draiver is excited to be a part of this year's race and build our relationship with the Formula 1 Crypto.Com Miami Grand Prix 2023. Our space will offer guests an opportunity to relax and enjoy the race, and it's the perfect place to introduce our new on-demand car delivery app. We move vehicles faster for our global business customers, and now we're using that expertise to move cars on demand for consumers."
Image: Alex Pantling/Getty Images