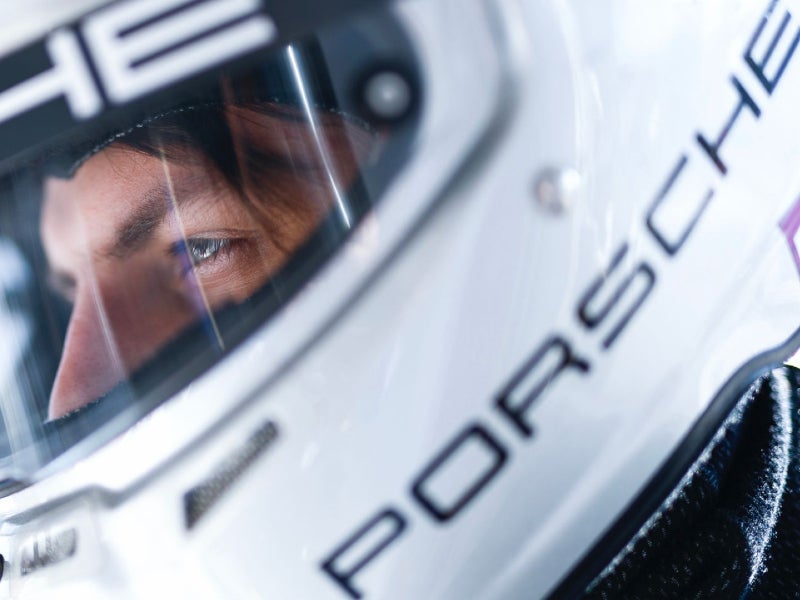 The mooted partnership between Red Bull Racing, the heavyweight team from motor racing's iconic Formula 1 (F1), and Volkswagen-owned German car manufacturer Porsche has been scrapped by mutual consent.
In an announcement today (September 9), Porsche acknowledged that it and Red Bull had been holding talks over the "last few months" with a view to joining forces.
However, it said: "The premise was always that a partnership would be based on an equal footing, which would include not only an engine partnership but also the team. This could not be achieved.
"With the finalized rule changes, the racing series nevertheless remains an attractive environment for Porsche, which will continue to be monitored."
In reality, it is likely that the potential partnership was being worked on at least well back into last year.
McLaren Racing chief executive Zak Brown was quoted as telling reporters in January: "I am hearing [Volkswagen] are going to do something with Red Bull on the Porsche front. I think they've spoken with a handful of people on the grid and as you would imagine we have had conversations but in the short term and medium term we're very happy where we are."
Legal documents published by the Moroccan competition regulator in July, meanwhile, indicated that Porsche was closing in on the purchase of 50% of Red Bull and that a 10-year partnership was in the offing.
The supervisory board of Volkswagen Group had already given its approval for the brand to get involved in F1, with the company's chief executive Herbert Diess all but confirming in May that Porsche and its sister company Audi would enter the series.
The recent approval of F1's new engine regulations from 2026 had cleared another barrier for Porsche and Audi, with their entries into F1 being contingent on the new more sustainable regulations being introduced.
While it was confirmed at the end of August that Audi will compete in F1 as a power unit supplier from 2026 through a partnership with an as-yet-unnamed existing team on the grid, Porsche will have to find a new prospective partner if it is to take part.
Red Bull has, meanwhile, brought on board sunglasses and goggles brand Blenders Eyewear as an official sponsor.
Through a deal announced yesterday (September 8), Blenders is now designated as Red Bull's official sunglasses sponsor until 2025.
Under the partnership, Blenders will provide sunglasses to the team, including drivers Max Verstappen and Sergio Pérez, pit crew, and support staff, and will launch a collection of Oracle Red Bull Racing sunglasses.
The tie-up, which will kick off at the Italian Grand Prix in Monza this weekend (September 11), will also cover Red Bull's technology and esports divisions.
Chase Fisher, chief executive and founder of Blenders Eyewear, said: "I've admired the Red Bull brand for many years and the way they've evolved sport and lifestyle. We're excited about the opportunity to partner with a brand that brings energy and a new way of thinking to every category they enter."
Christian Horner, team principal of Red Bull Racing, added: "Blenders Eyewear is a partner who shares our core principles by prioritizing high-performance athletes as we do, and we look forward to working at great speeds together."
Red Bull Racing recently also added video communications firm Zoom to a sponsorship portfolio that otherwise variously includes Hard Rock, Tag Heuer, Mobil, Tezos, and Citrix.
Red Bull's title partner is Oracle, with the team known commercially as Oracle Red Bull Racing.
Elsewhere in F1, Scuderia AlphaTauri, the other team on the grid owned by Red Bull, has announced the addition of inter-dealer broker GMG (Dubai) Limited as an official partner.
The deal with the financial intermediary also takes effect with the Italian Grand Prix.
GMG joins the likes of RapidAPI, Epicor, Honda, and Randstad as a partner to Scuderia AlphaTauri.
Franz Tost, team principal at Scuderia AlphaTauri, said: "The addition of GMG to our partnership network is a logical and natural fit for Scuderia AlphaTauri, as we are both challengers competing on a global stage where the only limiting factor is the pace of innovation."
Marco Saviozzi, chief executive of GMG, added: The financial markets, like F1, have historically been dominated by a few big teams. GMG prides itself on currently being the 'best of the rest'. I believe the absolute desire to attain number one status through drive, determination, and sheer force of hard work can put both GMG and Scuderia AlphaTauri in their rightful place – on the top step of the podium. It's the mutual desire to succeed that I believe will make this partnership a special one."