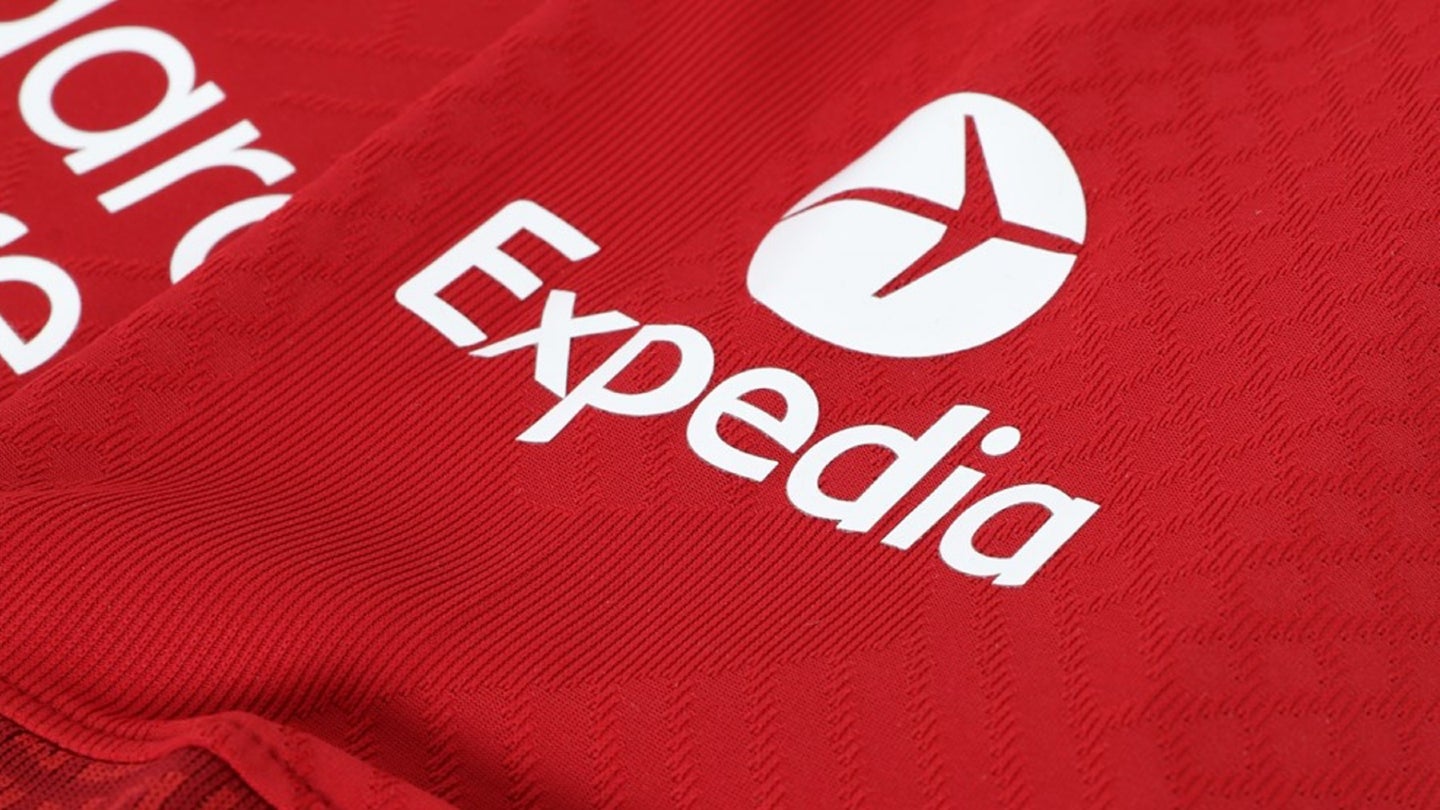 Travel website Expedia has renewed its sleeve sponsorship of English soccer giants Liverpool for another four years.
The extension, announced today (March 10) and running through 2027, will see Expedia remain a principal partner of the club and its logo continue to be featured on the shoulders of both the men's and women's teams.
It continues a relationship first struck in 2020, when Expedia replaced international payments company Western Union as Liverpool's sleeve sponsor.
The original deal between Expedia and Liverpool is understood to have been worth £30 million (Then $38.7 million) in total, or £10 million a year.
It has been suggested that the new agreement is at an increased value but lower than Liverpool had hoped for, which would point to a figure of around £12 million to $14.5 million.
The partnership affords Expedia a variety of branding and other marketing rights.
Among its activities have been the provision of a hub for Liverpool supporters to arrange travel and accommodation for matches and of free supporter transport for LFC Women away matches.
Its 'Nothing Beats Being There' content series, meanwhile, tells the stories of players' and fans' journeys "to some of the most iconic matches from the men's and women's recent history."
Expedia sits alongside AXA as a second-tier principal partner of the club below its main partner Standard Chartered and kit supplier Nike.
Ben Latty, commercial director at Liverpool FC, said: "We're thrilled to announce the extension of our partnership with Expedia for another four years.
"Travel is an incredibly important part of our fans' matchday experience, so we are proud to have a world leader in travel as part of the LFC family. We look forward to continuing to work with Expedia, creating more moving content and enhancing our fans' overall matchday experience."
Michele Rousseau, senior vice president for global brands at Expedia, said: "We're truly excited to be extending our partnership with the Liverpool FC family, continuing to support both the men's and women's teams whilst playing a vital role of enabling the fan travel experience.
"We're proud of the progress we've made together and are looking forward to pushing the boundaries further by enriching the fan experience through travel over the next four years and proving that nothing beats being there."