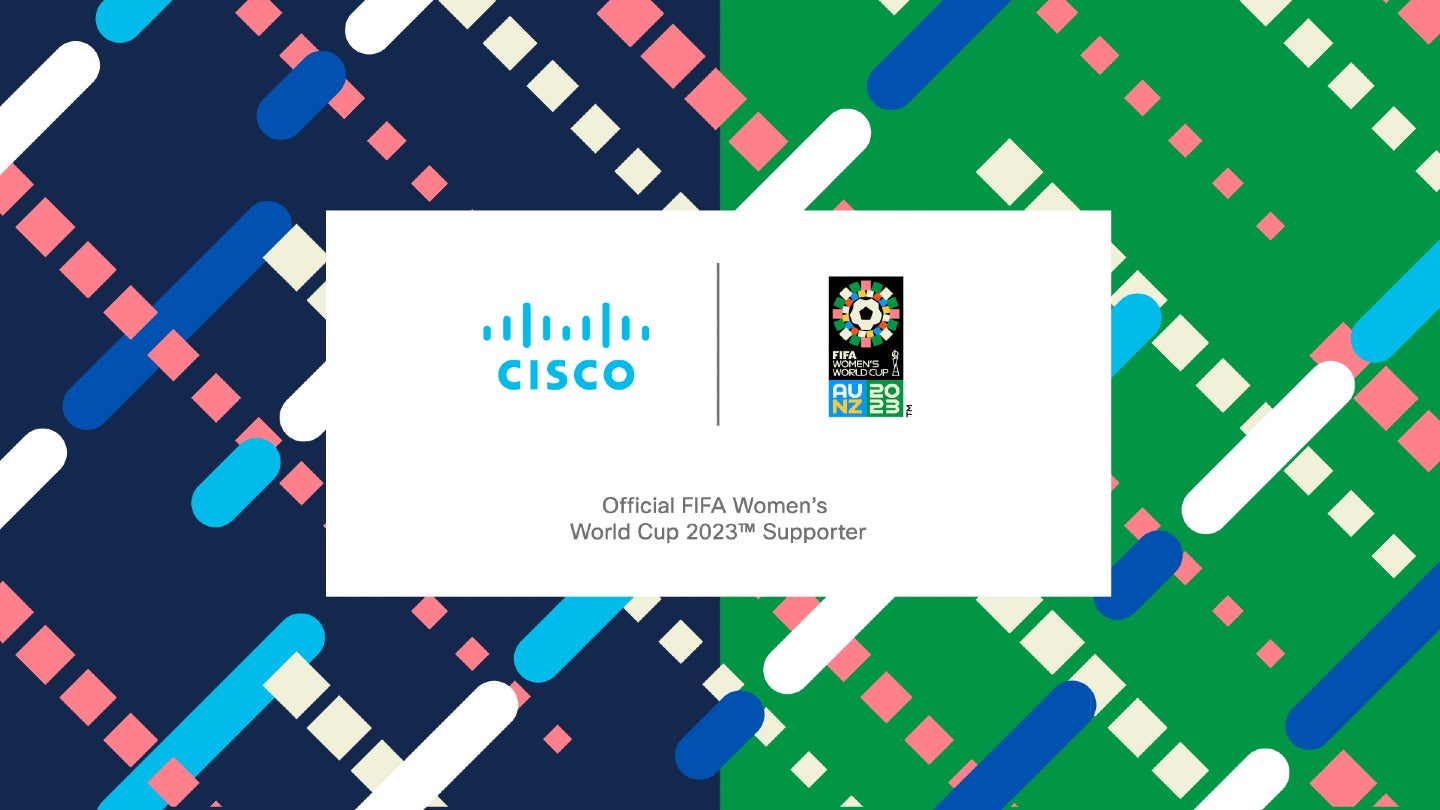 US tech and IT giant Cisco has been appointed the official network infrastructure provider of the 2023 FIFA Women's World Cup.
Under the partnership, announced yesterday (April 19), the company will provide a network connecting the entire tournament ecosystem, such as the operations, administration, and media functions.
The network will also connect all tournament venues across the nine host cities, including the ten stadiums, some of which already use Cisco infrastructure, and the non-competition venues like the international broadcast center, at which a solution will be provided "to ensure the secure and efficient delivery of 4K content to fans around the world."
As part of the tie-up, Cisco's Networking Academy will offer an all-female group of local students the experience of installing and servicing the network leading up to and during the tournament, which is being held in Australia and New Zealand from July 20 to August 20.
FIFA secretary general Fatma Samoura said: "The FIFA Women's World Cup 2023 will be a historic event, and we are thrilled to have another great company, Cisco, now on board as our official network infrastructure provider. With Cisco's expertise and solutions, we will have a seamless and securely connected tournament experience."
Carrie Palin, Cisco's senior vice president and chief marketing officer, added: "The FIFA Women's World Cup 2023 is unequivocally one of the marquee global sporting events, and we are proud that Cisco will be the trusted provider to connect and protect the network on which the entire ecosystem will operate."
"We're committed to enabling a connected experience for football fans worldwide and are proud of our role in supporting the game of football and using it as a platform to make a positive impact on players and fans."
Cisco has a number of other high-profile sports partnerships, including with American football's NFL, the Paris 2024 Olympic and Paralympic Games, and the United States Golf Association.
It is designated as a lower-tier official tournament supporter for the Women's World Cup, sitting alongside the likes of Jacob's Creek and Team Global Express. There is also a lower tier of regional supporters.
Second-tier Women's World Cup partners are credit firm Visa and software company Xero, while third-tier Women's World Cup sponsors are meditation app Calm, artificial intelligence solutions firm Globant, and outdoor furniture supplier Keter Group.
The overall top-tier partners of soccer's global governing body and tournament organizer FIFA are sportswear giant Adidas, soft drinks giant Coca-Cola, and Chinese conglomerate Wanda Group.
FIFA dropped plans for a Women's World Cup sponsorship tie-up with Saudi Arabia's tourism board Visit Saudi amid a backlash from groups in both host countries.
Last month, meanwhile, it unveiled the launch of its bidding process to find a host or hosts for the 2027 FIFA Women's World Cup.