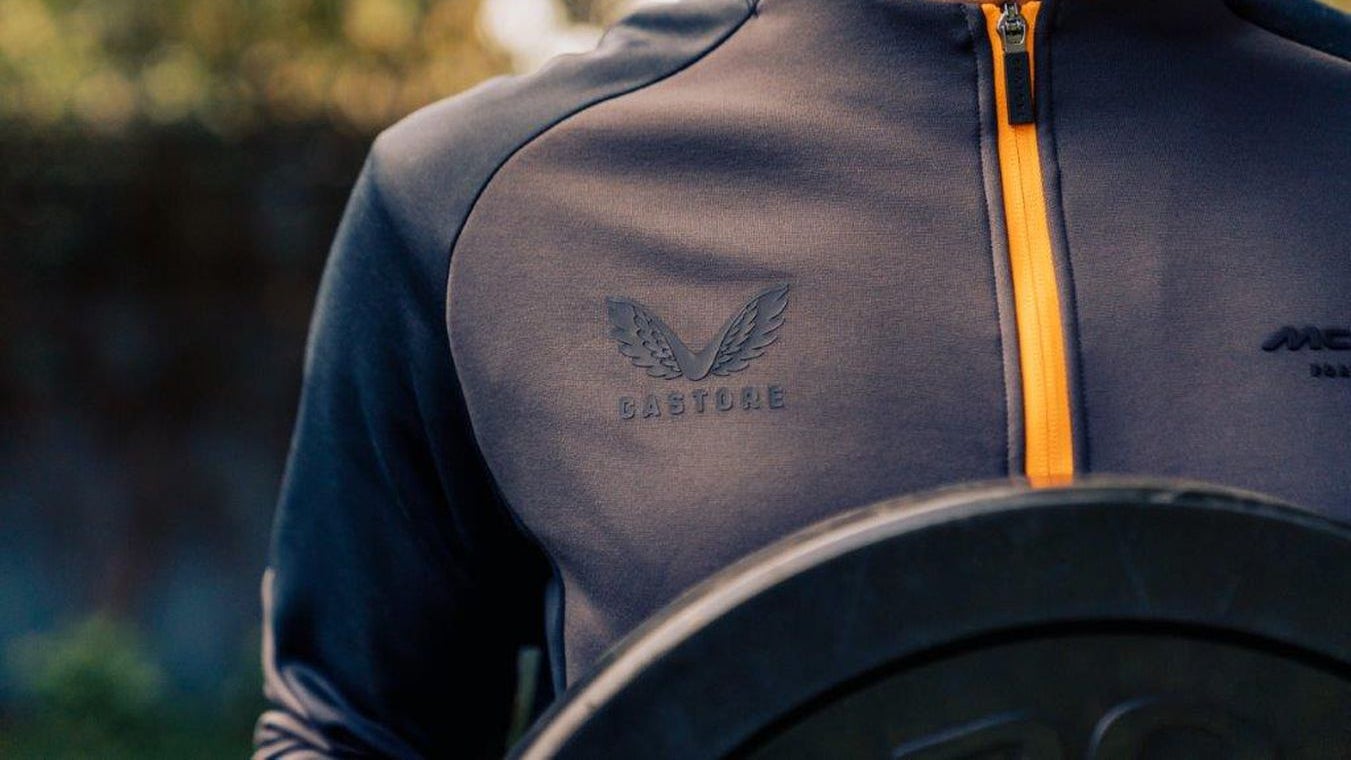 Sportswear brand Castore and motor racing team McLaren have further expanded their commercial partnership.
The UK-based pair announced their tie-up in 2021 when Castore became McLaren's official Formula 1 (F1) team apparel and sportswear partner.
That deal, which followed a collaboration on a clothing collection in 2020, saw Castore begin providing team apparel, performance sportswear, and merchandise for McLaren from the start of the 2022 season.
Such was its success, that the deal was expanded last year to cover McLaren's IndyCar team, with the launch of a replica apparel range, fanwear, and 'core fan accessories'.
The update to the partnership announced today (January 12) will take "long-term" effect from 2024 and see Castore now also provide team apparel for McLaren IndyCar, as well as team apparel and fanwear for McLaren Extreme E and McLaren Formula E.
Lindsey Eckhouse, director of licensing and digital products at McLaren Racing, said: "We are thrilled to scale up and extend our relationship with Castore. The response to our team kit and fanwear has been hugely positive, and Castore has embraced our bold McLaren identity through great collaboration and ambition.
"It's crucial to have partners who value the power of McLaren's racing portfolio beyond Formula 1, so we are excited to take this journey to the next level by unifying the look of our other race series."
Rich Brooks, brand director of Castore, added: "It's a true testament to our Better Never Stops ethos, that we have been able to not only extend our partnership with one of the most prestigious F1 teams in McLaren but also to go deeper in supporting their wider race series teams. There are some wonderful synergies between the brands, and we are really looking forward to highlighting them over the years and continuing to provide the fans with new and innovative products."
Castore first broke into sport in January 2019 when it signed up Scottish tennis heavyweight Andy Murray in a kit supply deal, and it has rapidly grown its partnership portfolio since then.
Among its other motorsports tie-ups are another F1 team in Red Bull Racing, the Le Mans 24 Hours race, and the UK's Silverstone race track.
The brand, founded in Merseyside, also has a host of deals across soccer, cricket (most recently with Surrey County Cricket Club announced this month), and rugby.