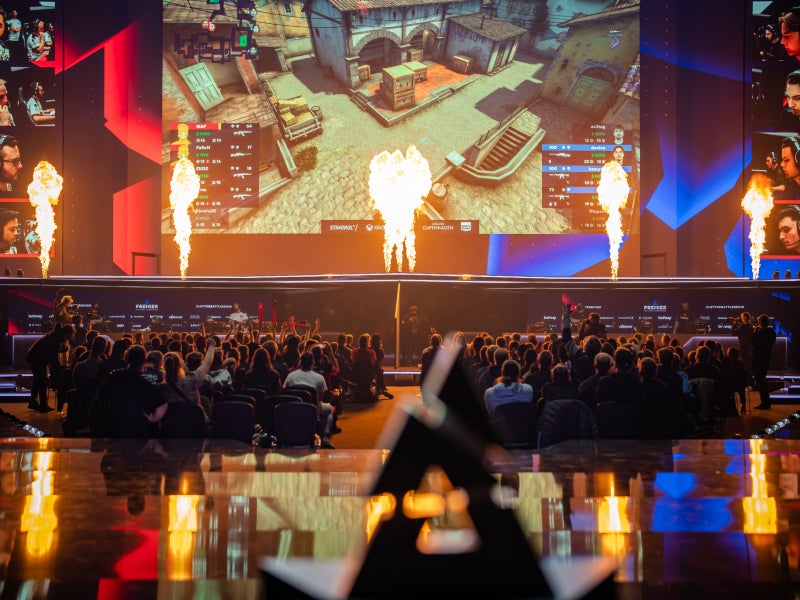 Professional esports organization Blast Premier has appointed UK-based international agency CSM Sport & Entertainment as its sales agency of record.
Under the deal, announced today (October 26), CSM is tasked with identifying and securing commercial partners for Blast "that match the growth ambitions of the global tournament organizer."
Its remit includes establishing new brand categories for partners and helping Blast to reach new international markets.
Blast already boasts a number of high-profile partners including online gambling company Betway, cryptocurrency exchange Coinbase, and shipping giant Maersk.
The tie-up comes ahead of the first-ever Counter-Strike major event, which was announced by French president Emmanuel Macron last month (September) and will be held in Paris, France, next May.
The Counter-Strike: Global Offensive series is the main competition run by Blast and was recently the subject of a major new broadcast deal with global sports streaming service DAZN that will see it aired in more than 100 territories.
Oliver Clarke, commercial director of Blast Premier, said: "With their growing influence in the world of esports, reinforced by years of experience working with major rightsholders on their commercial strategies, we feel [that CSM is] the perfect agency to help further develop and grow Blast Premier's global commercial portfolio.
"We have some exciting growth plans in the next 18 months, and we look forward to working with CSM to achieve these aims."
Debs Scott-Bowden, CSM's head of gaming and esports, added: "We are delighted to be working alongside Blast Premier as it looks to continue its global expansion.
"Blast is at the forefront of elite-level esports entertainment, reaching millions of fans in every corner of the globe, which provides an exciting proposition for prospective partners. With our strong heritage in rights sales and expertise within the esports space, we are confident we can take its commercial strategy to the next level."
CSM has also announced the recruitment of Adam Mundie as its new senior account director for esports and gaming.
Mundie joins from UK-based gaming culture brand Excel Esports where he spent two years and previously held roles at Betway and international sports marketing agency Sportfive.
In addition, the agency has brought in Brian Millman as its vice president of properties and brand strategy.
Millman has experience in the esports industry with the likes of Evil Geniuses and Immortals Gaming Club.
He and Mundie will work with CSM's head of gaming and esports Debs Scott-Bowden "to unlock further opportunities for clients and partners in the rapidly evolving gaming and esports sectors."
Earlier this year, CSM was appointed by the US-based Evil Geniuses to develop and secure new sponsorships.
Elsewhere, the agency has recently also been contracted variously by World Netball, Major League Baseball, and England Hockey and Hockey Wales.
Image: Michal Konkol