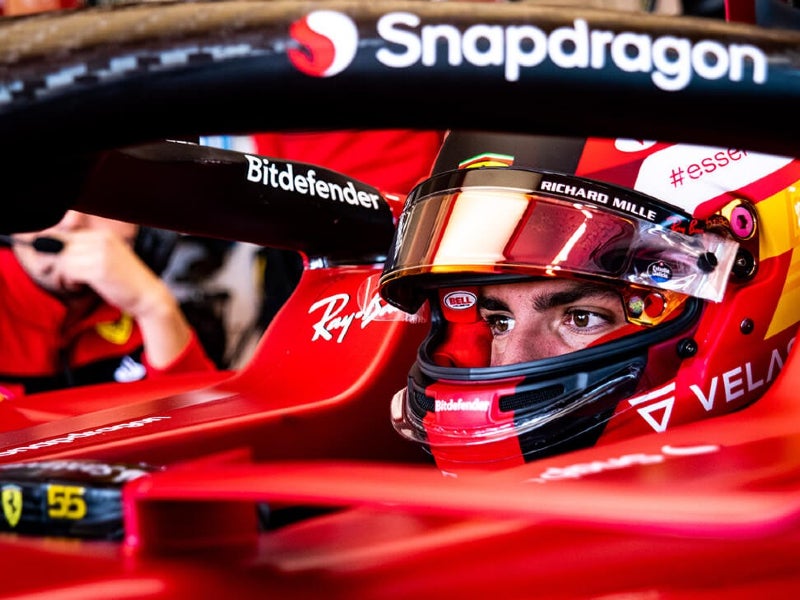 Cybersecurity software firm Bitdefender has entered into a multi-year partnership with the Scuderia Ferrari team, of motor racing's premier Formula 1 series.
Through the deal, announced yesterday (September 28), Bitdefender is designated the team's global cybersecurity partner.
It steps into the sponsorship role left vacant by Ferrari's severing of ties with the Russian cybersecurity firm Kaspersky in March as a result of the country's invasion of Ukraine, with those two having only extended their deal in December last year after 11 years of partnership.
When the Kaspersky deal was halted, a Ferrari spokesperson characterized the move as being "for the time being" but, by virtue of Russia's ongoing occupation of Ukraine and the new Bitdefender deal, it can now be considered permanent.
Bitdefender, itself founded and headquartered in Romania but with offices around the world, will make its cybersecurity products and services available for Ferrari to integrate into its business.
Its logo will be displayed on Ferrari's cars and the helmets of its drivers Charles Leclerc and Carlos Sainz as of the Singapore Grand Prix this weekend (October 2) and on the team's racing suits and uniforms from the 2023 season.
In addition, the two companies will work together on marketing activities, including private meet and greets with the drivers and the team's technical team members, factory tours, and garage access, among other activities.
Among the other tech-focused partners of Ferrari that Bitdefender joins are Qualcomm, Amazon Web Services, and Velas.
Florin Talpes, co-founder and chief executive of Bitdefender, said: "Bitdefender shares with Scuderia Ferrari a heritage of excellence and a demonstrated track record of building state-of-the-art, innovative technologies to deliver winning results …
"Partnering with Scuderia Ferrari, the most iconic Formula 1 team, is a natural fit for Bitdefender, and we look forward to accelerating our brand awareness as we stay focused on providing our customers worldwide with leading-edge cybersecurity protection."
Mattia Binotto, team principal and managing director of Scuderia Ferrari, added: "We are pleased to embark on this new partnership with Bitdefender, with whom we share values such as the highest level of technological efficiency, striving for excellence in performance, and a culture of security.
"It's a pleasure to be able to count on a dependable team partner such as Bitdefender, an innovative and accomplished company, already highly regarded for its professionalism and reliability."