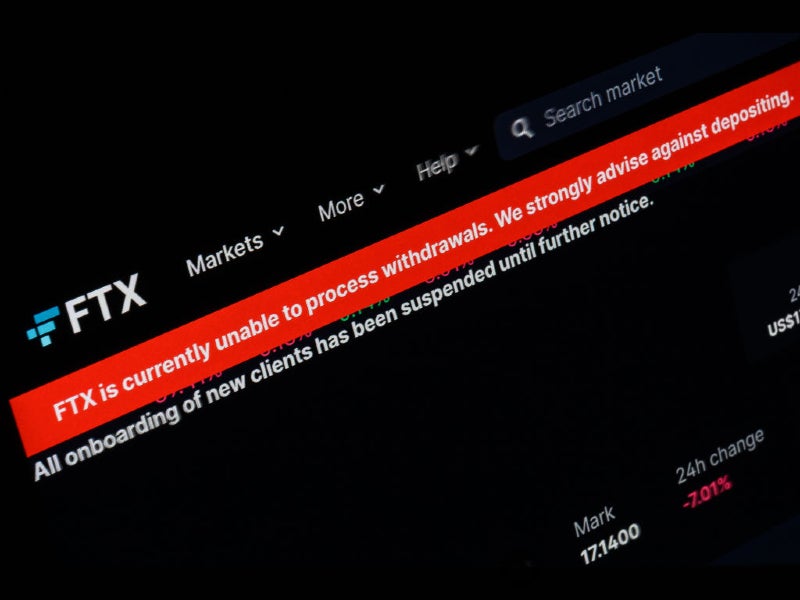 Binance has pulled out of a deal to acquire its fellow cryptocurrency exchange FTX, leaving at risk the portfolio of sports sponsorship deals held by the latter.
A provisional deal for Binance to buy the beleaguered market was announced on Tuesday (November 8) after concerns about FTX's health led to a reported $6 billion of withdrawals in just three days and, as a result, a "significant liquidity crunch."
However, in making the announcement, Binance chief executive Changpeng Zhao noted that the deal was contingent on due diligence being carried out and that his company had "the discretion to pull out from the deal at any time."
In a subsequent statement yesterday (November 9), Binance said: "As a result of corporate due diligence, as well as the latest news reports regarding mishandled customer funds and alleged US agency investigations, we have decided that we will not pursue the potential acquisition of FTX.com."
It added that it had hoped to support FTX's customers to provide liquidity but that "the issues are beyond our control or ability to help."
Following the news, the value of Bitcoin fell to a two-year low, and other cryptocurrencies tumbled too.
Venture capital firm Sequoia, an investor of FTX, has written down its $150-million stake to nothing.
At the time of writing, FTX is not accepting any new clients, and a message on its website reads: "FTX is currently unable to process withdrawals. We strongly advise against depositing."
With FTX on the brink of collapse, so too are its various commercial partnerships. These include a 19-year, $135-million deal with the Miami Heat for naming rights to the NBA basketball franchise's home arena.
In addition, it has a $10-million deal with the NBA's Golden State Warriors, as well as agreements with Major League Baseball, the Mercedes Formula 1 team, and the International Cricket Council.
FTX had also brought several high-profile sports athletes on board as investors, including NFL great Tom Brady, NBA star Stephen Curry, and Japanese tennis star Naomi Osaka.
Commenting on the so-called 'crypto winter' while Binance's proposed rescue deal for FTX was still on the table, Conrad Wiacek, head of analysis at GlobalData Sport, said: "With the likes of Digitalbits failing to make payments on their $50-million annual deal with Inter Milan and Crypto.com pulling out of a deal with UEFA, it is likely the sponsorship sector will see further turbulence as the cryptocurrency market continues to struggle."
Image: Leon Neal/Getty Images