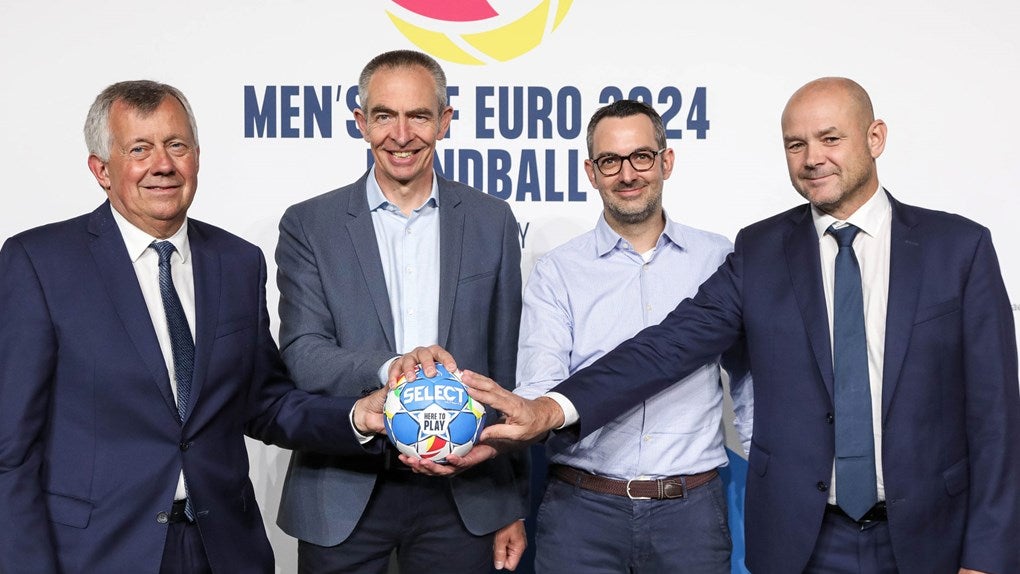 German sports equipment manufacturer Benz Sport has been named the official goal partner for national team competitions organized by the European Handball Federation (EHF) governing body.
The deal, running through 2026, will see Benz supply goals for the men's and women's European Handball Championship top-tier continental competitions in 2024 and 2026, as well as younger age-group category Euros and Wheelchair Euros.
It begins with the European Women's U-19 Euro in Romania between July 6 and 16, followed by the equivalent U-17 tournament in Montenegro between August 3 and 13.
The company's Blackline goal will be used across the national team events, with a new product to be developed for the wheelchair events.
As part of the tie-up, the EHF will draw up on Benz's expertise for the development of new handball goal innovations, such as the integration of technologies and cameras.
Benz will benefit from logo exposure on goals and media backdrops, advertising on EHF digital channels, and direct email marketing opportunities to clubs and member federations.
The agreement was signed on May 10 at the draw for the 2024 European Men's Handball Championship and announced yesterday (May 17).
It comes at the same time as the announcement of household appliance brand Gorenje as a sponsor of the men's and women's Euros in 2024 and 2026 and of oil and petrol retailer Orlen Deutschland as a partner of the men's 2024 Euro.
The EHF has also unveiled Deutsche Bahn, Liqui Moly, and Town & Country Haus as event partners this year.
Martin Hausleitner, secretary general at the EHF, said: "We are delighted to welcome Benz Sport to the EHF family. Benz Sport and its staff have a huge passion for handball and this has made the development of this new goal partnership a real pleasure.
"Our cooperation with Benz Sport guarantees not only the best equipment on the market for the EHF's top events but also an exceptional level of technical expertise as we look to further develop and enhance the game at a professional level."
Clemens Winkler, managing director of Benz Sport, added: "As an innovative manufacturer of gymnastics, and sports equipment, we look forward to the partnership with the EHF. Together we will promote and further develop handball. We are proud that in the future we will be bringing our Blackline goals into arenas throughout Europe."