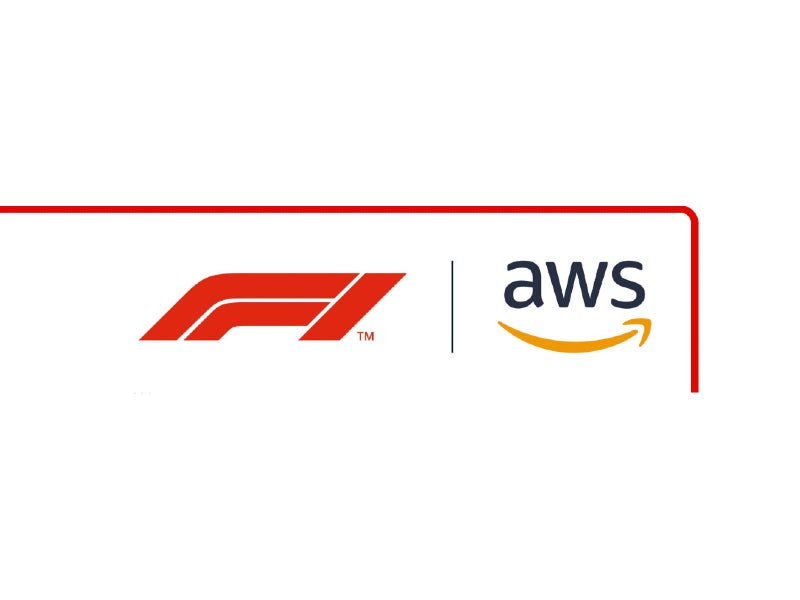 Amazon Web Services (AWS), the cloud computing solutions division of the e-commerce giant, has renewed and expanded its partnership with the Formula 1 (F1) motor racing series.
Through the new agreement, facilitated by F1's sponsorship rights representative CAA Sports and announced today (November 3), AWS becomes a global partner of the prestigious series.
It will see the continuation of the work between AWS and F1 and, F1 says, "begin a new phase of innovation and digital transformation of the sport."
Specifically, going forward, the two will focus on innovations in motorsport, media and data architecture, future track designs, the delivery of regionalized media offerings, and the fusion of gaming, live event, and live-action experiences.
Opportunities for increased sustainability across F1 will also continue to be explored, and support will continue to be provided for science, technology, engineering, and mathematics (STEM) programs.
The two first partnered in 2018, when AWS was designated F1's official cloud and machine learning provider, with a focus on delivering more real-time and historical data to fans and enhancing race strategies, data-tracking systems, and digital broadcasts.
Six new 'Car Performance Score' real-time statistics were introduced for TV through the partnership in 2020.
Among the outputs of the collaboration so far have been 20 data-driven insights about race strategy, car performance, and competitors for live TV.
In addition, AWS' high-performance computing was used for two-car computational fluid dynamics simulations that contributed to the design of F1's 2022 cars.
Last year, AWS deepened its involvement in F1 through a technical and commercial partnership with the iconic Scuderia Ferrari team.
It has partnerships elsewhere in sports with the likes of North American ice hockey's NHL and German soccer's Bundesliga, US golf's PGA Tour, American football's NFL, and another motor racing series in Nascar.
Brandon Snow, managing director of commercial at F1, said: "Since 2018, AWS and Formula 1 have worked hand in hand to deliver insight and analysis for all our fans. Together we have successfully delivered the speed, scalability, and reliability Formula 1 requires to bring the expert analysis and insights to all our audiences and stakeholders.
"AWS has the global reach, partner community, and breadth and depth of cloud services that help Formula 1 engage with fans in multiple markets. We look forward to the next chapter of this powerful partnership which is central to F1's fan experience and growth strategy over the coming years."
Matt Garman, senior vice president of sales, marketing, and global services at AWS, added: "AWS helps companies push the limits of what their data can do. With such a data-driven sport as F1, this partnership has been a natural fit – helping the sport better utilize, analyze and act upon data to deliver insights to fans that weren't possible before this collaboration.
"Leveraging the power of the world's leading cloud, F1 is engaging with its growing global fan base in unique ways. Their vision and execution for digital transformation is impressive and we are excited F1 has selected AWS to continue to innovate together."