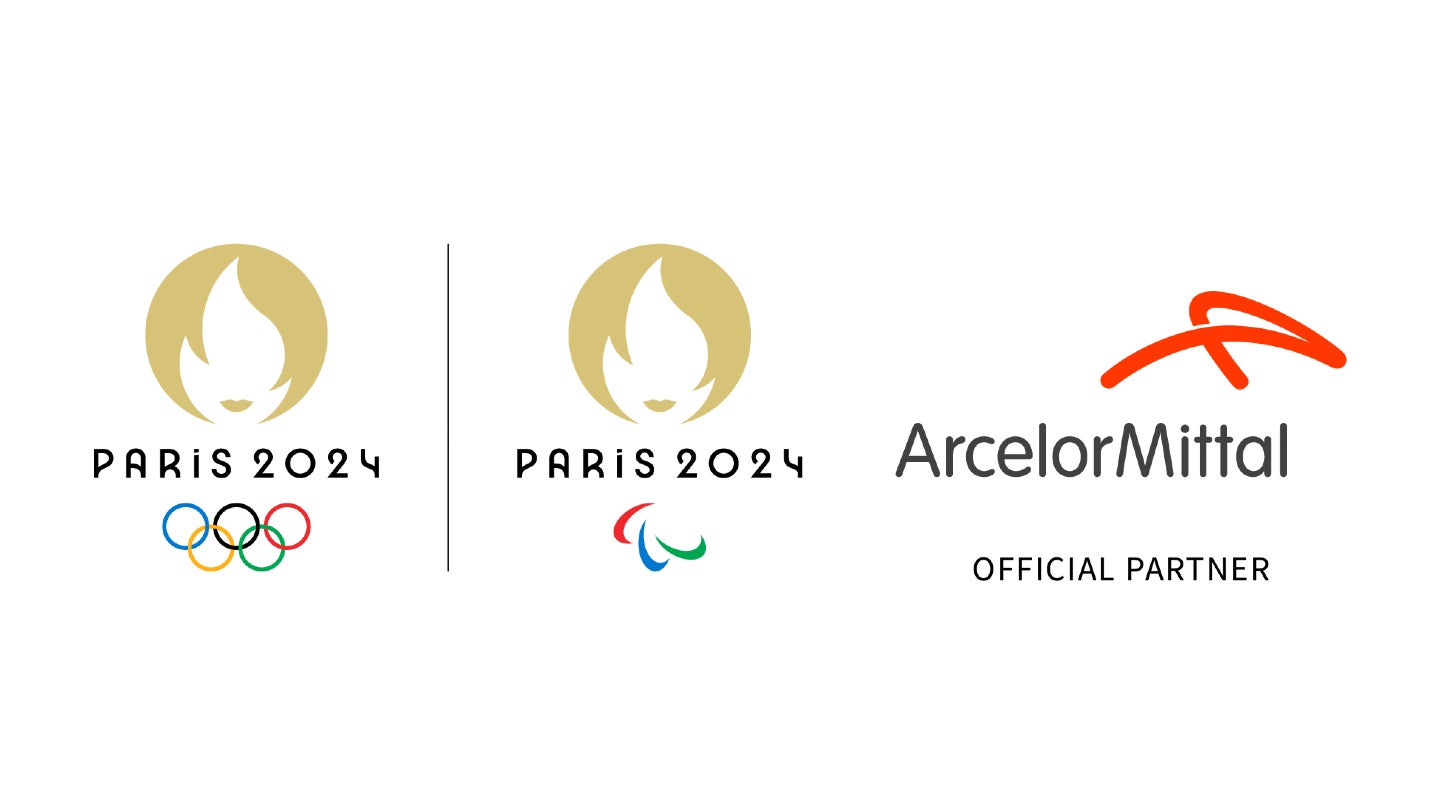 Steel and mining giant ArcelorMittal has become an official partner of the Paris 2024 Olympic and Paralympic Games.
As part of the deal, announced yesterday (March 13), it will manufacture in steel a number of key items for the games, including the torches for carrying the flames, the cauldrons to be lit at the ceremonies, the Olympic rings logo, and the Paralympic agitos logo.
The torches and cauldrons will be produced with a low-carbon footprint as part of the Paris 2024 environmental efforts, yesterday's joint announcement said.
Aditya Mittal, chief executive of ArcelorMittal, said: "We look forward to rising to this challenge and demonstrating to the world the low-carbon potential of steel and ArcelorMittal's commitment to lead the decarbonization of our industry and deliver on our purpose of 'Smarter steels for people and planet.'"
Tony Estanguet, president of Paris 2024, added: "Torches and cauldrons are among the great symbols of the Olympic and Paralympic Games. The torches will travel thousands of kilometers during the Torch Relay, close to the people of France, while hundreds of thousands of spectators and billions of television viewers will see the cauldrons ignite and extinguish during the Opening and Closing Ceremonies of the games.
"We are delighted to be working with ArcelorMittal, a leader in steel, to manufacture these essential elements, as well as the large rings and agitos that will be installed in Paris. Thanks to its capacity for innovation, ArcelorMittal will also take up the challenge of making the games both spectacular and more sustainable."
While not prolific as a sponsor within the sports industry, ArcelorMittal does have experience partnering with major multi-sport events, including the London 2012 Olympics (for which it also built the iconic ArcelorMittal Orbit sculpture) and the 2015 Pan American Games in Toronto, Canada.
It has also previously sponsored the US college sports' Big Ten Conference.
As a third-tier official partner for Paris 2024, it joins Accor, Cisco, CMA CGM, Danone, Decathlon, FDJ, Le Coq Sportif, and PwC.
The event's second-tier premium partners are Groupe BPCE, Carrefour, EDF, Orange, and Sanofi.
Its top-tier worldwide partners are the brands that comprise the International Olympic Committee's The Olympic Partners (TOP) program. They are Airbnb, Alibaba, Allianz, Atos, Bridgestone, Coca-Cola / Mengniu, Deloitte, Intel, Omega, Panasonic, Samsung, Toyota, and Visa.
Paris 2024 also has an official supporters fourth tier.
The Olympics will run from July 26 to August 11 next year, with the Paralympics following from August 28 to September 8.
Lakshmi Mittal, executive chairman of ArcelorMittal, commented: "We are very proud to be an official partner of the Paris 2024 Olympic and Paralympic Games. This global event, the most famous and engaging sports event in the world, resonates with the values that drive our group and all of our 158,000 employees around the world: the desire to constantly raise the bar; inclusion and diversity; and the quest for net zero, illustrated by the Paris 2024 ambition to limit its CO2 footprint. It is a great honor for ArcelorMittal and for me to contribute to this exceptional celebration of sport."