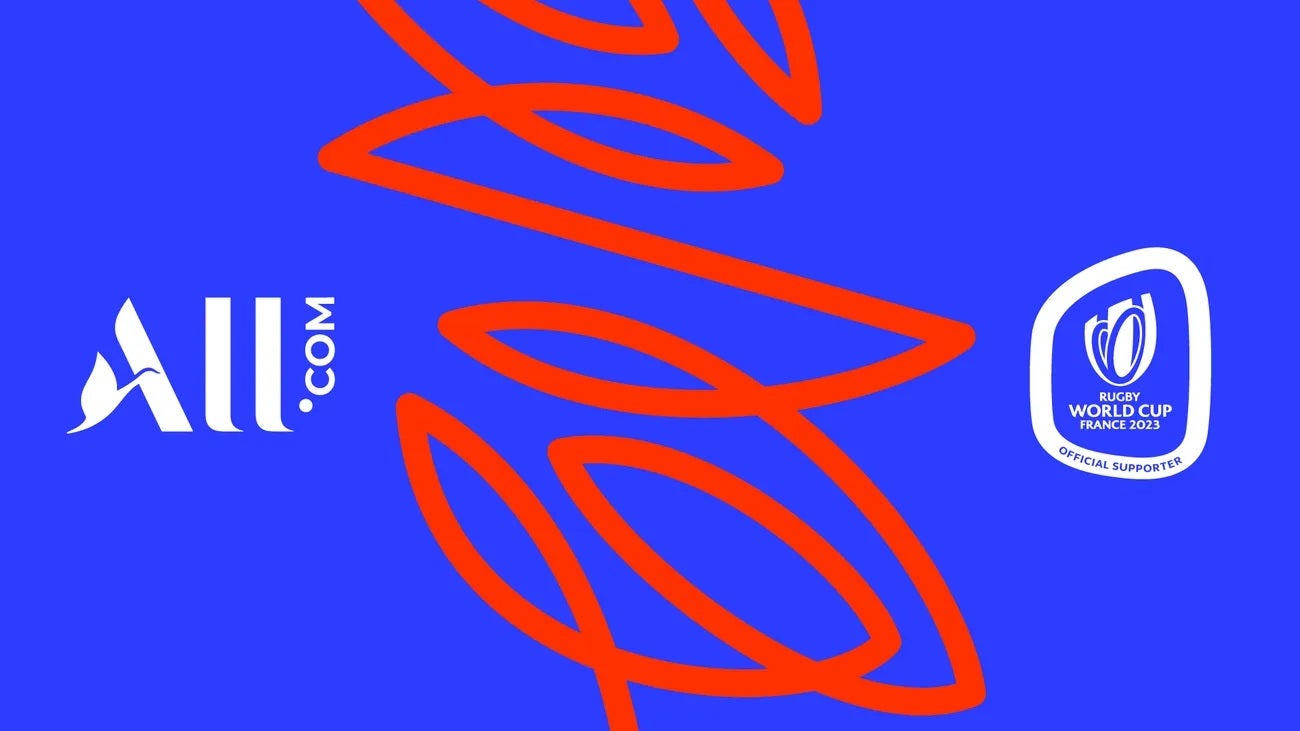 ALL – Accor Live Limitless, the booking platform and loyalty program of the hospitality chain, has been named as an official supporter of the 2023 Rugby World Cup.
Through a deal announced today (April 11), Accor will use the premier rugby union national teams tournament to promote its ALL.com platform.
ALL loyalty members will be able to redeem their points for tournament experiences.
The deal adds to Accor's existing sponsorship of France 2023 through its ResaEvents booking platform subsidiary, which is the official accommodation bank of the tournament, providing accommodation management solutions.
Accor is also an official partner of the Paris 2024 Olympic and Paralympic Games.
ALL – Accor Live Limitless joins Aramis Rugby, Casino, France Pare-Brise, Koesio, PPA Business School, Sage, and Volvic as a fourth-tier official supporter.
The tournament also has third-tier official suppliers, second-tier official sponsors, and top-tier worldwide partners, which are Societe Generale, Mastercard, Asahi, Capgemini, Land Rover Defender, and Emirates.
The World Cup takes place at nine venues across 10 host cities from September 8 to October 28.