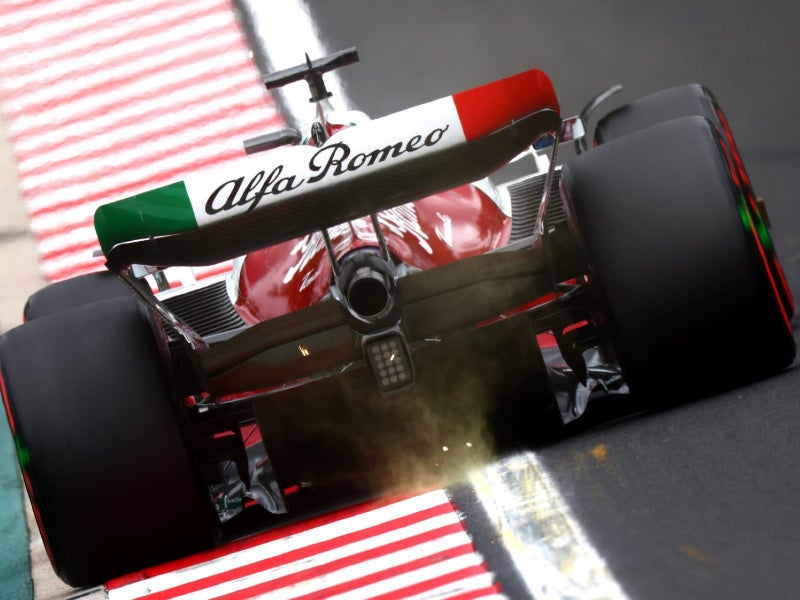 Alfa Romeo, the Italian car marque, will end its title sponsorship of the Sauber Formula 1 (F1) team at the end of the 2023 season, it has been announced.
In a statement released today (August 26), Alfa explained: "Since the economic and industrial turnaround of the brand will be achieved in 2022, Alfa Romeo will now evaluate among the many opportunities on the table and decide which will be the best one to sustain the long term strategy and the positioning of the brand."
Alfa returned to F1 in 2018 through a technical and commercial partnership with Sauber, the Swiss motorsport engineering firm that owns and runs the team.
Subsequent extensions covered the 2021 season and the 2022 season forward.
Polish oil and petrol retailer PKN Orlen joined Alfa as a title sponsor of the team for the ongoing 2022 season, with it known commercially at present as Alfa Romeo F1 Team Orlen.
It was confirmed at the end of July that Alfa would continue with Sauber until at least the end of the 2023 season.
Today's news comes ahead of Sunday's (August 28) Belgian Grand Prix following F1's mid-season break.
Notably, it also comes on the day that the German marque Audi has confirmed that it will compete as a power unit supplier in F1 from 2026 through a partnership with an existing team.
That team has yet to be confirmed but is widely expected to be Sauber.
Lawrence Barretto, F1's own correspondent and presenter, has commented: "The Alfa Romeo association has been very useful for the F1 team's brand and the financial support helpful to boost performance, while the Italian marque are happy with the benefits it has brought the automotive company.
"It's never great to lose a title sponsor, especially one whose name resonates so much with motorsport and the automotive sector, and not least because it means that a funding stream has been removed.
"However, I understand that Sauber-run team are confident about their short- and medium-term future, with more details on their plans to be revealed when there is something to say."