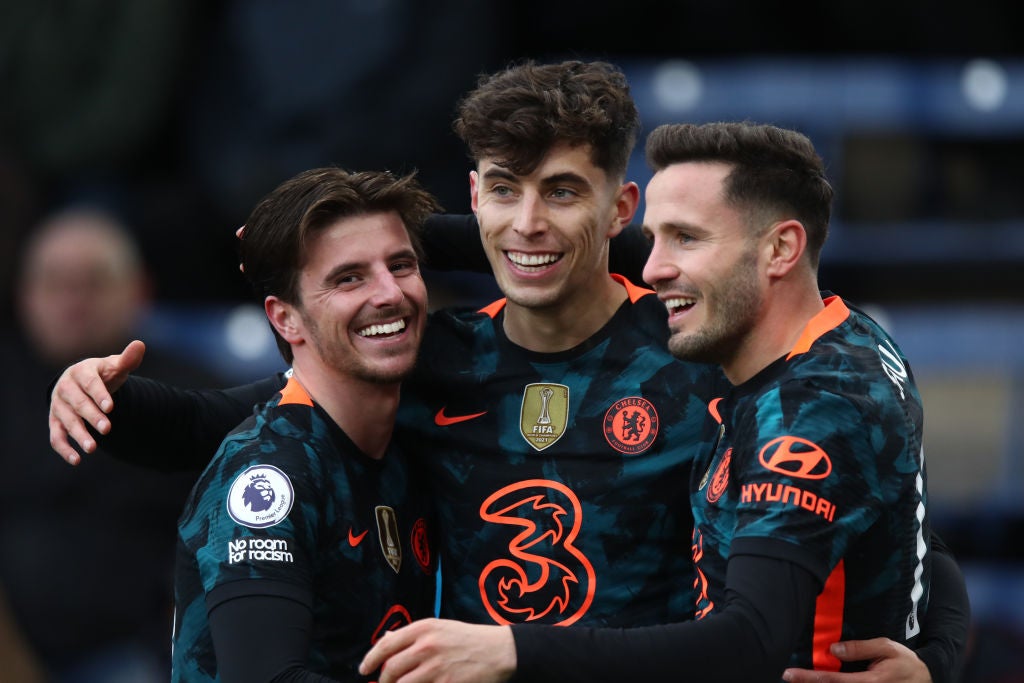 Chelsea FC, of English soccer's top-tier Premier League, are facing up to the fallout of sanctions placed upon their owner, the Russian billionaire Roman Abramovich, with the UK telecoms provider Three having requested to suspend its sponsorship of the club and car manufacturer Hyundai taking stock of its deal.
Abramovich is one of seven Russian oligarchs targeted with an estimated £15-billion ($20-billion) set of sanctions that were announced by the UK government yesterday (March 10) in response to Russia's ongoing invasion of Ukraine, which the United Nations said yesterday had killed a confirmed 549 civilians and injured a further 957.
The measures are intended to help isolate Russian president Vladimir Putin and those around him, cripple the Russian economy, and hamstring the country's war effort.
They include the freezing of assets of those targeted, bans on carrying out transactions with UK individuals and businesses, and bans on leaving or entering the UK.
The sanctions on Abramovich, who also has stakes in steel giant Evraz and mining company Norilsk Nickel and is thought to be worth more than £9 billion, also affect Chelsea, with the club variously unable to use broadcast fees and merit payments received, sell merchandise or any more tickets to upcoming matches, or process transfers or new contracts.
Abramovich had decided to rush through a sale of the club if possible when the possibility of sanctions became apparent, but that too is now blocked – at least temporarily.
(Of the potential sale of the club, the UK's technology minister Chris Philp told Sky News today (March 11): "As the license conditions are written today, the sale would not be allowed. However, if a buyer emerged it would be open to that buyer or to that football club to approach the government and ask for the conditions to be varied in a way that allows that sale to take place.")
In light of all this, Chelsea's commercial partners will be considering their positions, given the potential devaluing of their deals with the club and damage to their brands by association.
Addressing this yesterday, a statement from Three, which is Chelsea's primary shirt sponsor, read: "We have requested Chelsea Football Club temporarily suspend our sponsorship of the club, including the removal of our brand from shirts and around the stadium until further notice.
"We recognize that this decision will impact the many Chelsea fans who follow their team passionately. However, we feel that given the circumstances, and the government sanction that is in place, it is the right thing to do."
That deal was signed in January 2020 for three years. It is thought to be worth $157.5 million in total, or $52.5 million annually.
Notably, prior to announcing the suspension of its deal with Chelsea, Three unveiled a package of support for refugees arriving in the UK from Ukraine to help them keep in touch with loved ones.
Hyundai, meanwhile, is Chelsea's sleeve sponsor through a four-year deal announced in June 2018, which is due to conclude at the end of the ongoing 2021-22 season.
It is thought to be worth $53.7 million in total, or $13.4 million a year.
That too is now at risk, with a short statement released by the brand yesterday reading: "Hyundai has become one of the strongest partners in football over the years and the company supports the sport to be a force for good. We are currently assessing the situation with Chelsea FC."
With the deal set to conclude anyway, it may be that Hyundai chooses simply 'not to renew', or it may be the case that it sees no value in sticking with the club for the remaining short period.
Hyundai is a second-tier partner of the club, along with the likes of Cadbury, EA Sports, Hublot, MSC Cruises, Sure, and Yokohama Tyres (who Three replaced as shirt sponsor), among others.
Chelsea's other primary partners alongside Three are Nike and Trivago.
The club's training kit sponsorship deal with Trivago appears to be safe – at least for now – after the travel and accommodation platform released a statement today saying: "The uncertainty over the current ownership situation of Chelsea FC has been challenging. Moving forward, it is important to us to continue supporting the club, the fans, and community along with the essential work that the Chelsea Foundation does to help those in need.
"We are looking forward to a transition of ownership as soon as possible and want to support the club in this process. We will provide any update to our business relationship if and when appropriate."