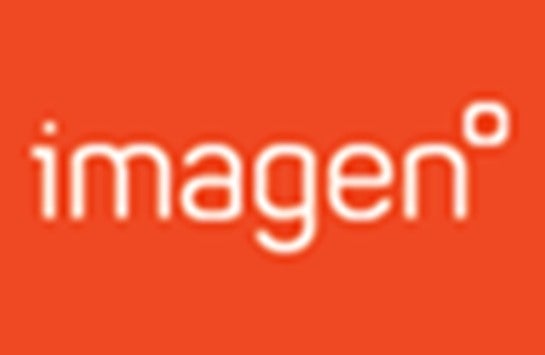 WTA Media, a partnership between the Women's Tennis Association (WTA) and Perform Group, has collaborated with Imagen to create an online broadcast content distribution portal, enabling their broadcast partners to access the very latest high-resolution footage from the worldwide professional tennis tour for women.
WTA Media, the central hub for media rights for the WTA's 47 Premier and International level tournaments, required a solution that could deliver fast and secure uploads and downloads of broadcast-quality assets immediately after their capture. The system would act as a 'near-live media centre', containing content relating to current and upcoming tournaments.
With the system now deployed and operational, WTA Media simply uploads media assets directly from tournaments through their Imagen system's browser-based portal. Content uploaded will include: interviews, tennis highlights, scheduling information, head-to-head information and rate cards. Broadcast partners will then be able to securely log-in to the media portal at www.wtamediaportal.com, find and playback proxy files leveraging Imagen's powerful search capabilities, and download master video assets at great speed.
To ensure broadcasters have access to the latest content as quickly as possible, the media portal will make use of RSS feeds to alert registered users when new content is added to the site. Both content and individual user engagement levels will be measured using Imagen's built-in analytics dashboard.
Will Pitt, Sales Manager, Imagen Ltd, said, "Crucial to near-live content is discoverability and speed of delivery. Through close and positive collaboration with the WTA Media teams, Imagen has helped to build their perfect workflow, enabling broadcast partners to serve a global fan base with the latest content in the fastest time possible."
About Imagen Ltd
Imagen helps sports organisations to manage and distribute their ever-growing media libraries – enabling fast, easy, secure and controlled access to content through a highly customisable content portal.
Speed to market, greater choice and ease of access are critical to maximising the value of sports
content. Imagen allows rights holders to monetise near-live video assets more effectively via a premium, content distribution portal. Offering pin-point time-based video searching, instant playback, online editing and high-speed file transfers, Imagen also unlocks the full commercial potential in your archive.
With customers including the Premier League, IMG, ATP Media, CHL, WTA Media and many more, Imagen implements a unique set of processes and technical expertise to ensure that video is managed in the most efficient and cost-effective way possible.
www.imagenevp.com
About WTA Media
WTA Media is the result of the WTA's new partnership with leading digital sports content and media group, Perform, creating WTA Media, the tour's dedicated media arm. The live media rights and production deal is worth $525m over 10 years (from 2017 to 2026), the largest in the history of women's sports.
About Perform Group
Perform is a leading digital sports content and media group.
Our mission is to connect the world of sport by supplying some of the quickest, most detailed and most engaging content, managing a network of wholly-owned global media brands and delivering premium sports content directly to fans.
Perform works with major global rights holders such as WTA, FIBA and NFL to create long-term, transparent commercial relationships that help grow global audiences and, ultimately, benefit the long-term good of the sports.
Perform recently launched its live sports streaming service, DAZN, in Germany, Austria, Switzerland, Japan and Canada.
www.performgroup.com