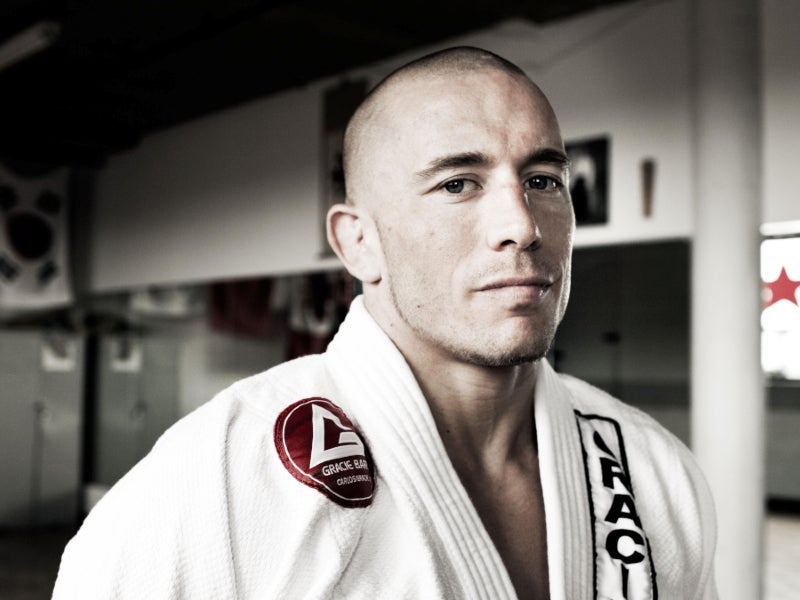 Georges St-Pierre, also known as GSP, a real MMA icon, recognised as one of the best mixed martial arts fighters worldwide, will be chairing the 2022 SPORTEL Awards Jury, to be held from 22 to 24 October at the Grimaldi Forum Monaco.
Born in 1981 in Saint-Isidore, Quebec, Georges St-Pierre began Kyokushin karate at the age of 9 to defend himself against a school bully who mistreated him daily. He then took up boxing, Brazilian jiu-jitsu, wrestling and dreamed of becoming an Ultimate Fighting Championship (UFC) champion. He took part in his first amateur mixed martial arts fight at the age of 16, which he won by submission.
The one called " Rush " for his speed began his professional MMA career in 2002. Two-time UFC world champion (26 wins out of 28 fights, including 8 by knockout, 6 by submission, 12 by decision), this outstanding athlete made a successful comeback at Madison Square Garden in 2017, after a four-year absence for health reasons. He won the UFC middleweight title over Britain's Michael Bisping, in a category that is not his own.
GSP is considered the greatest gentleman fighter in the history of ultimate fighting, advocating respect for self and others, the value of discipline, risk and wisdom. He has been voted 'Athlete of the Year' and 'Fighter of the Year' several times.
This committed sportsman has also turned his childhood experience into a strength: he created the "GSP Foundation" to fight against bullying among young people and to encourage the promotion of physical activity in schools.
GSP officially retired in 2019 at the peak of his fame, after a brilliant career spanning 17 years. He is now concentrating on important projects and his new acting career, including the movie Captain America: The Winter Soldier, and The Falcon and The Winter Soldier.
"Georges St-Pierre is a real MMA legend, an athlete whose incredible performances have been highlighted all throughout his career thanks to his determination, his humility and to his moral and physical strength. He is an athlete with unique human values. I am extremely happy and proud that he has agreed to chair the jury of experts who will be selecting the most beautiful sports images of the year," said Laurent Puons, CEO of Monaco Mediax.
The Georges Bertellotti Golden Podiums, will reward the most beautiful sports videos of the year, the ones which creatively highlight the sporting gesture, the historical sports records and the beauty of sport, and the Sports Book Prize Renaud de Laborderie will recognize the most beautiful sports book. The Prizes will be awarded during the prestigious SPORTEL Awards ceremony, on Monday 24 October at the Grimaldi Forum.
"In addition to the missions that I have been assigned with, chairing the jury and selecting the most beautiful sports images, it is above all a great human adventure which promises to be exceptional. It is a unique opportunity to meet the greatest champions in their respective disciplines in one place, to share our common values and passion", says Georges St-Pierre.
Under the Honorary Presidency of H.S.H. Prince Albert II and created in 1990, SPORTEL Awards is the unmissable cultural event celebrating the greatest international athletes (Olympic medalists, world champions, record holders) in all disciplines. A unique meeting place where fans can enjoy exceptional encounters with their champions, during public events specially dedicated to them (screenings, autograph sessions and exclusive meetings).
SPORTEL Awards is organized every year in parallel to the SPORTEL Monaco international market, must-attend event and home of the sports business industry. With over 7,000 m² of exhibition space, which is already almost fully booked with the participation of the key actors of the sector, and enhanced by a series of conferences, SPORTEL Monaco will be held from 24 to 26 October.
Press registration: https://press.mysportel.com/wizard/step_1