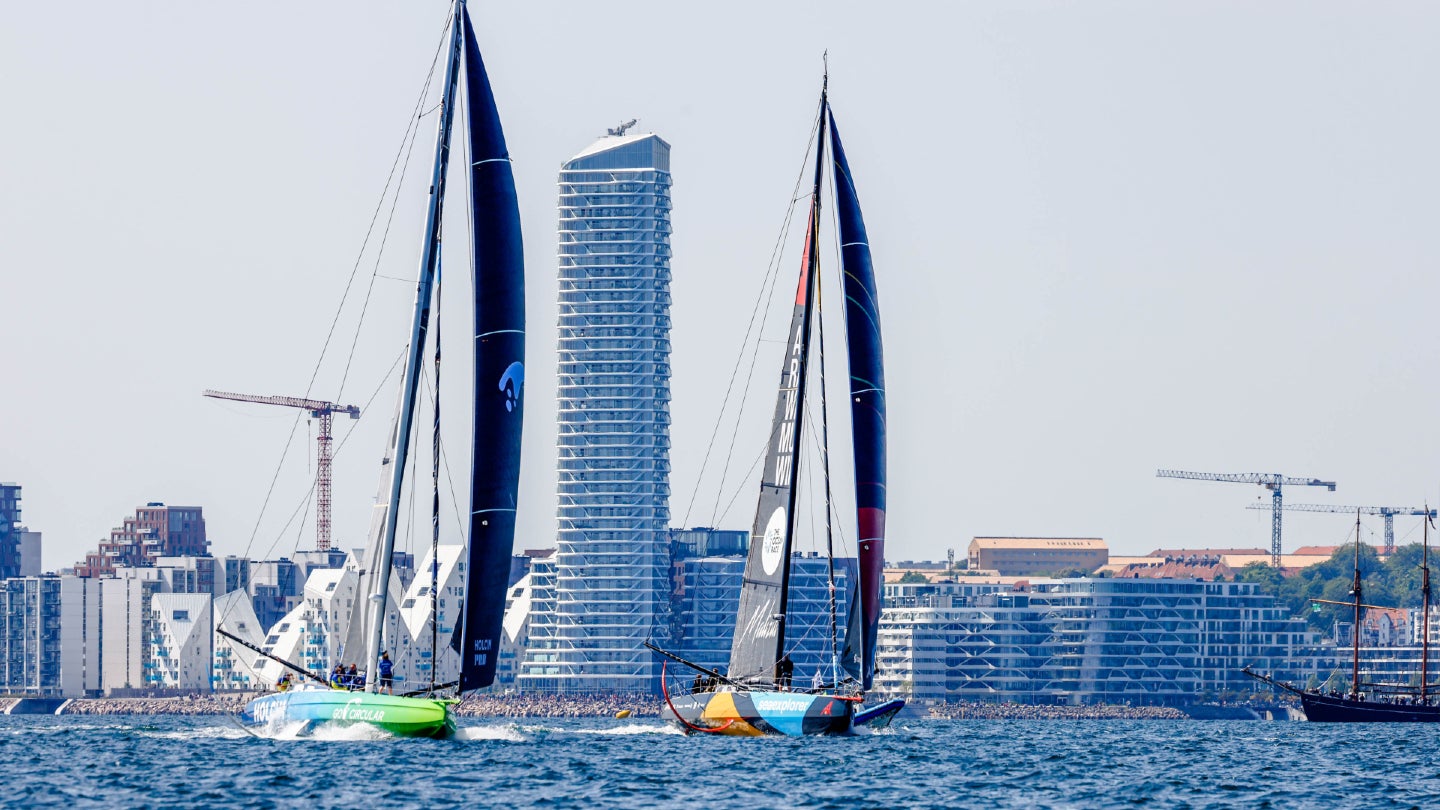 June 8 is World Ocean Day. Quite fittingly, it was also the day when the spectacular, high-tech Ocean Race boats left the harbor area in Aarhus to great applause from the large audience and set off on the next stage of the worldwide ocean race, which is considered the world's toughest test of a team in sports.
In addition to the visit from the impressive boats and two well-run In-Port Races on Sunday, June 4, The Ocean Race Stopover in Aarhus offered a great public celebration lasting 11 days, welcomed two boat classes (IMOCA and VO65), created an experience island with a major focus on sustainability projects and presented lots of fun and educational free activities for the whole family.
An enthusiastic Mayor looks back on the event:
"The Ocean Race Stopover in Aarhus went well and was a great success. With such a mega event, we bring the whole world to Aarhus, both in the form of foreign guests and extensive media coverage of the event. In addition to a natural focus on sailing, we have used our status as host city as a catalyst for discussing the continued need for green transition and new solutions. At the same time, the event was a great public celebration in a fantastic setting in the harbor area, for example on our Sustainability Island on Pier 2, where schoolchildren and families have had the opportunity to engage with inspiring sustainability projects," said Jacob Bundsgaard, Mayor of Aarhus.
The city's Mayor of Sports is thrilled with hosting The Ocean Race:
"I am delighted that we in Aarhus have once again proven that we excel at hosting major international events. The Ocean Race Stopover in Aarhus has been 11 excellent days of world-class sailing, thousands of happy guests of all ages, more than 600 fantastic volunteers and, for the first time in Denmark, two spectacular drone shows, which fully lived up to the high expectations and were a great alternative to fireworks. We should be proud of yet another well-run event which resonates in the rest of the world," said Rabih Azad-Ahmad, Mayor of Sports, Culture and Citizen Services in Aarhus Municipality.
The Director of national partner Sport Event Denmark shares his praises:
"Five stars to Aarhus Municipality and The Ocean Race organization for embracing and prioritizing green transition and consideration for the world's oceans to such a high and magnificent degree, as has been the case with this event. It is nothing short of world class, and clearly an example for others to follow, be it host cities or international event rights holders," said Lars Lundov, Director, Sport Event Denmark.
Facts:
Between 350,000 and 400,000 experienced The Ocean Race Stopover in Aarhus.
More than 10,000 people spread over around 1,000 spectator boats were in the Bay of Aarhus Bay during the 11 days.
More than 600 volunteers involved before, during and after the event – ​​both on land and on water.
The event featured Denmark's first ever drone show – a show with 200 drones.
Three summits were held during the event: The Ocean Race Summit – with the participation of Minister for Finance Nicolai Wammen – a Business Summit, and the Ocean Youth Summit – a conference for young people created by other young people.
Great parade sailings: Fleets of (sailing) boats from local sailing clubs in the inner harbour.
Sustainability Island – a popular learning and inspiration area on Pier 2.
More than 7,000 school children took part in learning courses on Sustainability Island and around the event site – in addition, there were many daily visits from daycare centers and schools, which took part in various open activities with a focus on learning and playing.
Around 100 accredited journalists/photographers.
Image: Sailing Energy/The Ocean Race