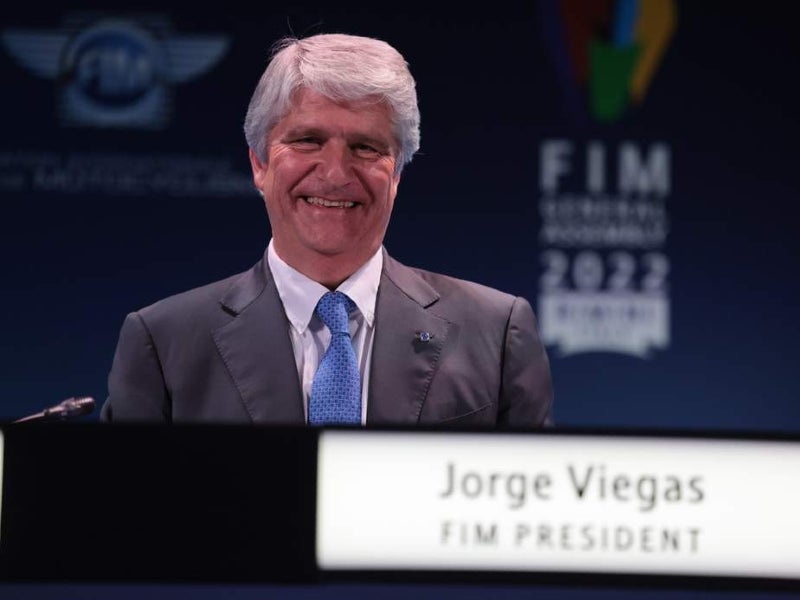 Jorge Viegas and Ivo Ferriani have been re-elected as the presidents of the International Motorcycling Federation (FIM) and the Association of International Olympic Winter Sports Federations (AIOWF), respectively.
Viegas secured 99% of the votes at the FIM Annual General Assembly in Rimini, Italy, on Friday (December 2), according to the governing body.
He will now serve a second four-year term, having first taken up the role in 2018.
Prior to being elected president then, he became a member and president of the FIM Promotion Commission in 1992 before being appointed FIM vice president for various terms between 1996 and 2014.
Following his re-election, Viegas said: "We have already developed many initiatives in relation to the one hundred and twentieth anniversary of the FIM in 2024, now we can start to plan and action these alongside the many other plans we have for the next four year period and beyond hopefully."
Meanwhile, insidethegames has reported that the AIOWF confirmed to it the re-election of Ferriani at the general assembly of the umbrella body on November 30 but only after the outlet contacted it for comment.
Ferriani first took up the role in 2020, concluding the term of Gian Franco Kasper who left the role early and was re-elected in May.
In July, he was re-elected president of the International Bobsleigh and Skeleton Federation governing body for a fourth term, and as head of the Global Association of International Sports Federations (GAISF) he presided over the recent vote by members to dissolve the body.
Ferriani is also president of SportAccord, the annual world sport and business summit in which GAISF member organizations will have more of a stake following the dissolution, and a member of the International Olympic Committee.
According to insidethegames, Kim Jae-youl, Einars Fogelis, Beau Welling, and Olle Dahlin were all also reinstated as AIOWF Council members at the general assembly.