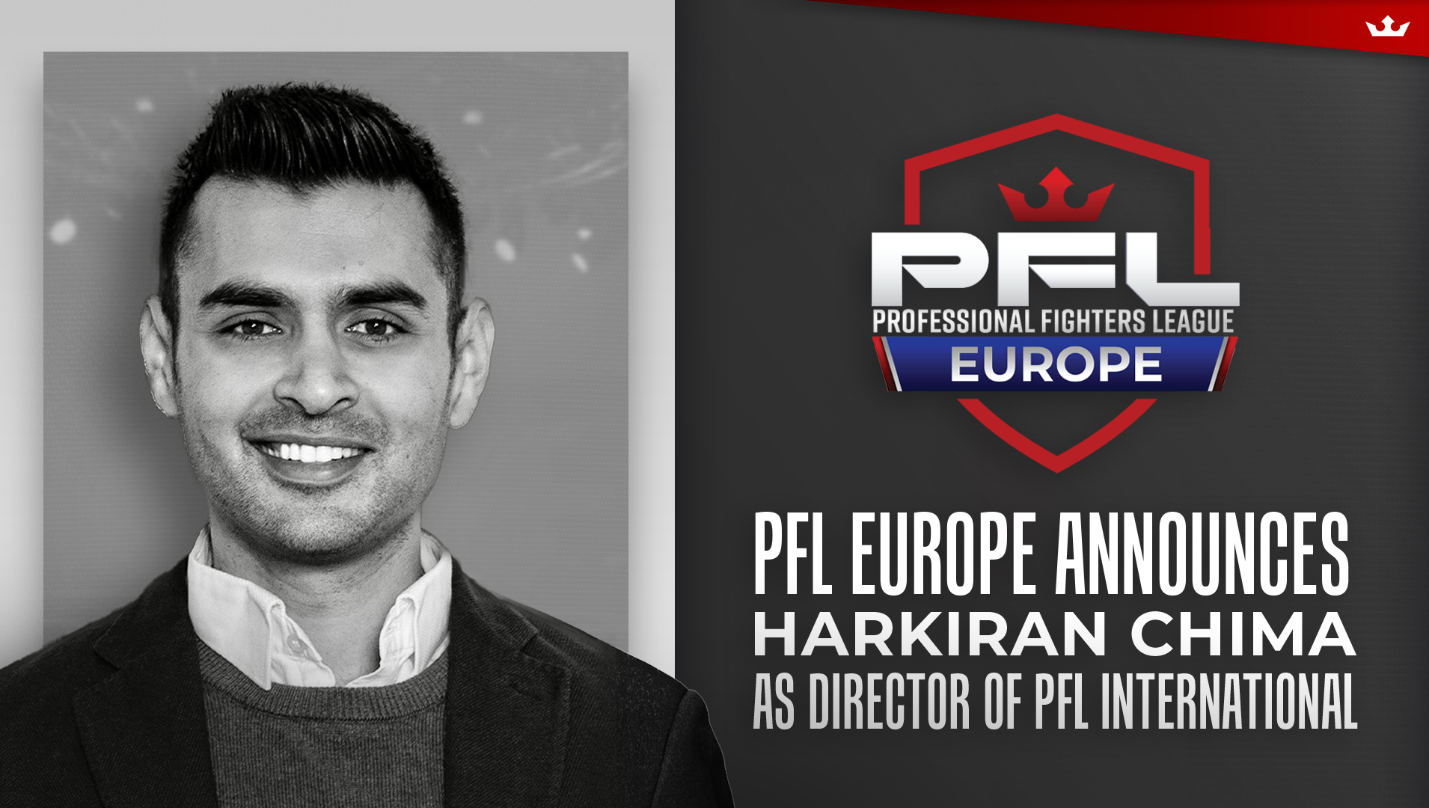 The Professional Fighters League (PFL), the US-based mixed martial arts (MMA) series, has appointed Harkiran Chima to help lead its international division.
Based in London, Chima will serve as director of PFL International, having taken up the role in February.
He will be tasked with contributing to the continued growth of the PFL and, in particular, strengthening relationships with "leading international media platforms and betting companies."
Chima joins from a brief spell at international soccer content portal OneFootball where he was senior over-the-top (OTT) business manager with a focus on business development for broadcast rights across various properties.
Prior to that, he spent three years at the sports data intelligence and digital services provider Sportradar, most recently as senior manager for media rights and OTT.
He has also spent time as business development and content manager at Endeavor-co-founded sports event experiences firm Heed and as an editor for Russian soccer side FC Zenit, among other roles.
James Frewin, who was brought on board as senior vice president of international operations at the PFL in 2021, said: "I'm thrilled to welcome Harkiran to Professional Fighters League as director of International. He brings strategic commercial and legal expertise across media and sports betting which will prove invaluable as we continue to expand our global footprint."
Chima added: "I'm excited and proud to join the Professional Fighters League and look to add to their innovative and forward-thinking philosophy. The PFL has seen enormous growth and expansion. I look forward to furthering the brand's footprint internationally."